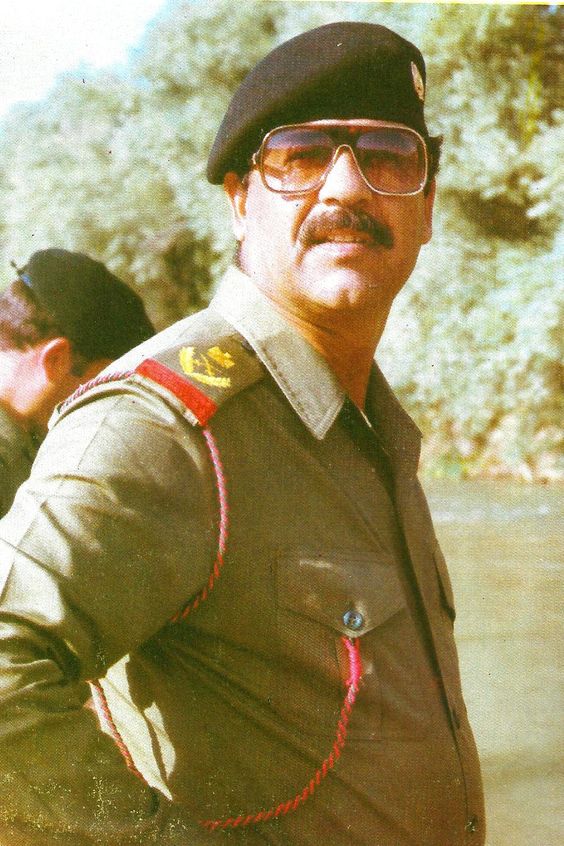 Would you be willing to hire a potential foreign intelligence agent if it meant direct access to an antagonistic, elusive foreign government? During his time in Baghdad in the 1970s, Allen Keiswetter had to make this crucial decision. After the Six Day War, Iraq severed diplomatic ties with the United States. Keiswetter and other members of the U.S. Interests Section (USINT) in Iraq had to utilize back channels to communicate with an Iraqi government led behind the scenes by an increasingly powerful Saddam Hussein. When the exceedingly overqualified son of an Iraqi diplomat, Khalid Talia, applied for a job at the USINT, his connections were too good to turn down. Keiswetter's suspicions about Khalid's ties with the Iraqi government were confirmed when, several months later, the new employee told Keiswetter, "I am a rose, I am a plant. You understand?"
Khalid's relationship with the Iraqi elite was a double-edged sword. It gave the USINT access to resources, information, and channels of dialogue that would otherwise be denied. One night under the shroud of darkness, for instance, Khalid showed up outside Keiswetter's window with an important message: the Iraqis were ready to take significant steps to improve relations with the United States. Was the message real? Or did Khalid have something to gain? Keiswetter never knew. When the Iraqi government moved the UNIST offices to a building without water, electricity, or telephone service, Khalid came to Keiswetter with a solution: obtain a visa for the Iraqi Foreign Minister so he could visit New York. That seemed to work.
Keiswetter had a distinguished and varied career in the Foreign Service. His first post was in Vietnam from 1968-1969, during the height of the war. He then worked for the Bureau of European and Eurasian Affairs from 1972-1975. For the next decade, Keiswetter was employed at various embassies across the world. He worked in Beirut, Khartoum, Sanaa, and Riyadh, in addition to the U.S. Interests Section in Baghdad. Before retiring in 2003, he also worked for NATO and as a professor at the National War College.
Allen Keiswetter was interviewed by David Reuther on April 29, 2010. To read his full oral history click HERE.
Drafted by Elise Bousquette.
Excerpts:
"We hired him, suspicious from the beginning that this sort of gold does not just turn up in a regime like this without many strings."
A Suspicious Figure: The most interesting character, however, was Khalid Talia. We had spread the word including an advertisement in the local press of a vacancy for a highly qualified Iraqi to help us in the Economic-Commercial Section; Khalid arrived on our doorstep shortly thereafter. The son of an Iraqi diplomat who had grown up in India, he was well-educated, spoke and wrote perfect English, and knew an extraordinary amount about Iraqi business and economy. He was distinctly much, much better qualified than anybody else who applied.
I decided to test him with an assignment before we hired him. The Department of Commerce had requested a market sector report for which I had been unable to obtain appointments or any data. So I assigned the task to him; three or four days later he provided an elaborate report with not only statistics but also specific opportunities for American business. We hired him, suspicious from the beginning that this sort of gold does not just turn up in a regime like this without many strings. Indeed, both Khalid's talents and the strings all turned out to be true.
Several months later at lunch after work . . . Khalid told me "You know, I am a rose, I am a plant. You understand?" I acknowledged that I did.
"He, of course, constantly passed along tidbits about the regime."
Pulling Strings: Khalid was especially helpful in making contacts. The major public place where diplomats could mingle with Iraqis was the Alwiya Club, a hub of colonial Iraq; it crawled with Iraqi agents purportedly there for protecting the foreigners.
Khalid was also useful beyond drumming up commercial contacts. He, of course, constantly passed along tidbits about the regime. One night before USINT [U.S. Interests Section] Chief Marshall Wiley was to leave for the United States, Khalid turned up at my bedroom window at 2 or 3 a.m. He wanted to pass on the information that the Iraqis were ready to take major steps to improve US-Iraqi relations . . . . Neither Marshall nor I took the message all that seriously, but it was interesting that Khalid passed it on so dramatically either because he was truly asked to do it or because he saw some personal advantage in it.
Then there were other things, too. To travel outside of Baghdad, we had to get permission of the Foreign Ministry. We would apply almost every week to test the system but seldom was there a reply, let alone permission. Khalid intervened to obtain Foreign Ministry permission for Ron Percival and me to go to Kurdistan on the condition that he would escort us . . . .
We did not have a dialogue systematically except at the Foreign Ministry. Almost all the other contacts were on the commercial side, which is why my job was so interesting. Then we had all these nefarious contacts through Khalid. It was an interesting post.
"I was ushered into a special room that I suspected was bugged."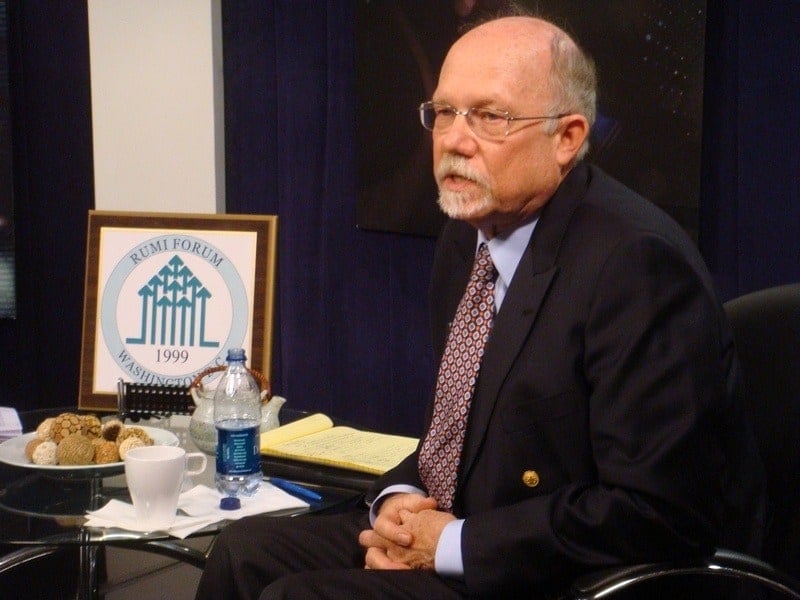 Harassment by the Iraqi Government: When I was Chargé in the summer of 1977, Khalid alerted me I was about to be summoned to the Foreign Ministry. When I arrived, I was ushered into a special room that I suspected was bugged. It was not the usual room for diplomatic meetings and the Foreign Ministry officials were not ones I knew; they demanded payment for supposedly outstanding railroad bills from the 1940s for U.S. Government shipments from the Port of Basra to the Embassy in Baghdad.
I explained any Embassy records would have likely been destroyed long ago or at least placed in storage; at a minimum, the State Department would require documentation, such as shipping documents and receipts, to even consider the claim. About three weeks later, I was called back to the Foreign Ministry and presented with four large boxes of printed receipts. After examining the contents, I commented that I did not see how these could be receipts from the 1940s because the receipt pads on which they were written said they were printed in 1976.
Another harassment was the relocation of our offices. Weeks after we occupied our new building, we did not have any water or electricity and the telephones did not work. Khalid came to me saying he had just received word that the Foreign Minister wanted to go to New York urgently but did not have a visa. What could we do? After I talked to Marshall Wiley, it was agreed the Chief of Protocol would call us at a neighbor's house. In the conversation Marshall explained for lack of utilities USINT had only weekly pouch service through Kuwait. USINT would make sure the visa got into the next pouch and we could expect an answer in a month or so.
Suddenly things began to happen: we got telephone service, electricity, and water. The Foreign Minister got his visa because we used British Embassy communications channels to convey the request to Washington.
"He seemed to have a sense of loyalty to us personally . . . "
Khalid's Murky Loyalties: I was never sure if Khalid was an agent of the Iraqi intelligence services or a freelancer who used his skills to get employment with us while brokering his secrets at a certain price to Iraqi authorities. He seemed to have a sense of loyalty to us personally, and several times passed on information that avoided security incidents. He died not long after I left Iraq, but it had nothing to do with security. He was a heavy smoker, drank a lot, and frequently stayed out all night. He died of cancer and heart problems from a raucous life style.
TABLE OF CONTENTS HIGHLIGHTS
Education
BA in International Relations, Dartmouth College                                                                                                    1962-1966
Certificate in International Economics and Policy, John Hopkins SAIS                                                               1966-1967
MPA, Harvard University Kennedy School                                                                                                                  1971-1972
Joined the Foreign Service                                                                                                                                1967
Vietnam—CORDS                                                                                                                                                              1968–1969
Beirut, Lebanon—Economic Officer                                                                                                                              1975–1976
Baghdad, Iraq— Head of Economic-Commercial Sector                                                                                          1976–1978
Sanaa, Yemen—Deputy Chief of Mission                                                                                                                      1983–1986
Riyadh, Saudi Arabia—Political Counselor                                                                                                                  1986–1989
Brussels, Belgium—Deputy Assistant Secretary General for Political Affairs on the NATO International Staff                                                                                                                                                                                                                                         1993–1996
Washington, D.C.— Professor of Regional Affairs at the National War College                                                  2001–2003
Retirement                                                                                                                                                                          2003