An internship at ADST is an exciting opportunity to learn about U.S. diplomatic history and today's Foreign Service. ADST has the world's largest collection of U.S. diplomatic oral history – and we're still collecting! From our offices on the grounds of the State Department's Foreign Service Institute, interns work with oral history practitioners and Foreign Service Officers at all stages of their careers. Interns contribute directly to our series Moments in U.S. Diplomatic History, conduct research projects, and attend seminars and presentations at the State Department and other locations around Washington, D.C. We welcome students interested in international relations, history, politics, library science, and many other fields. We also welcome expertise in website maintenance and design, social media, and non-profit management.
On social media, one of our interns took us through her day as an ADST intern. Check out her posts here.
More About Our Internships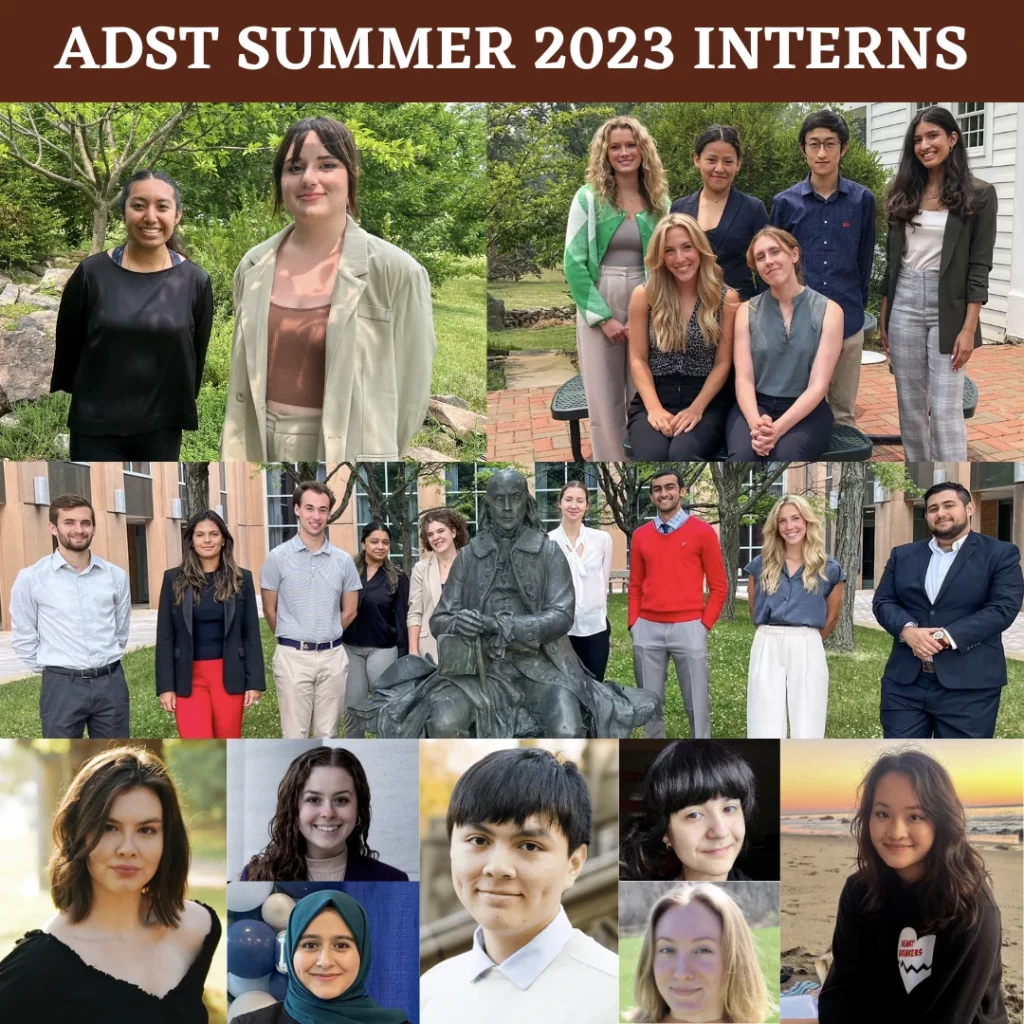 • Our interns gain a better understanding of U.S. diplomacy, the inner workings of the Department of State, and the realities of Foreign Service life. They also gain valuable contacts and work experience.
• Through special arrangements with academic institutions, the majority of our interns receive college credit for their work.
• Interns work on a wide variety of projects. In addition to contributing to our series Moments in U.S. Diplomatic History, interns have helped edit book manuscripts and oral histories, contributed to our Country Reader and Subject Reader series, helped design and maintain our website, expanded our use of social media, helped organize Washington outreach through galas, book launches and other events, and conducted independent research.
• Interns have significant interaction with Department of State personnel representing multiple career tracks in both the Foreign and Civil Service. Interns also sit in on our interviews with retired Foreign Service Officers and ambassadors, and get an opportunity to speak candidly with them.
• ADST is an independent, non-profit organization located at the Department of State's Foreign Service Institute (FSI) in Arlington, Virginia.
How to Apply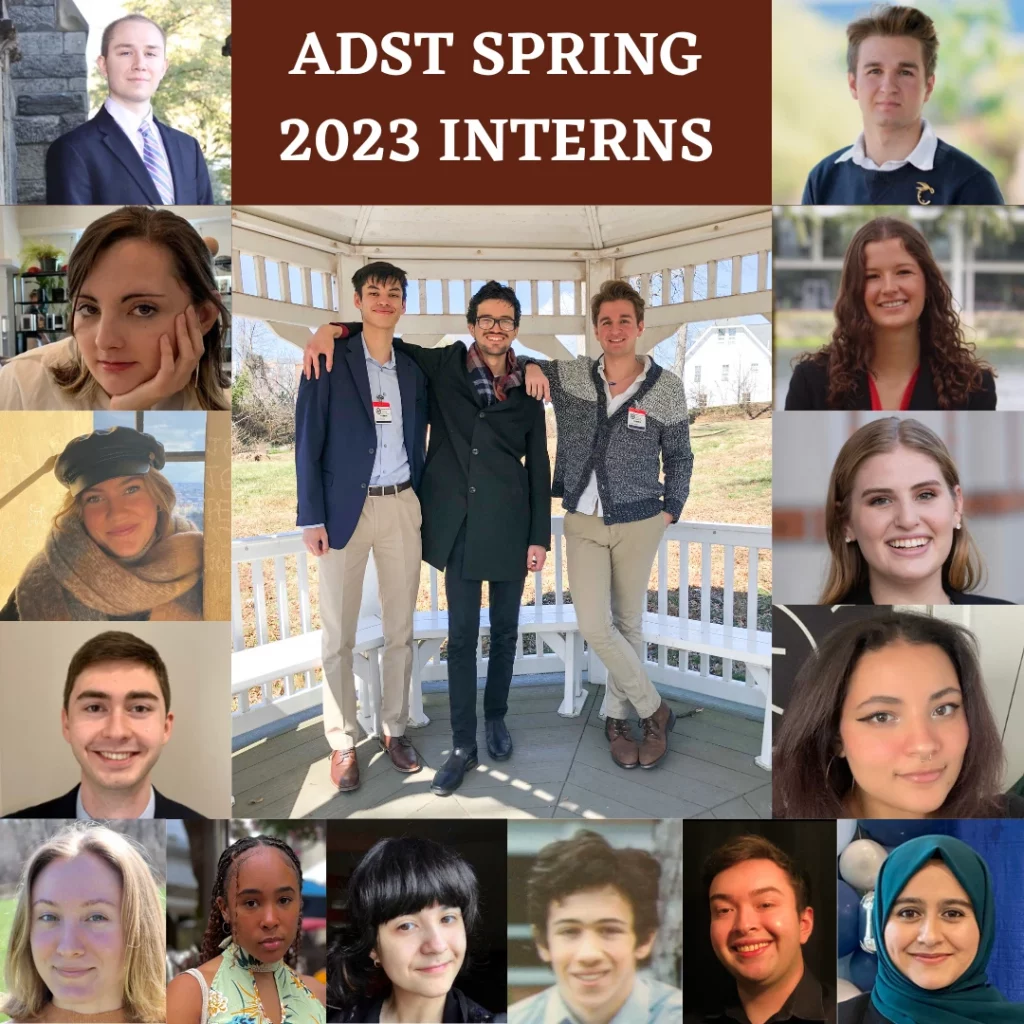 We accept interns during the summer and during the academic year. Special appointments during academic recesses may also be considered. Applications are evaluated upon submission. Thus, the available internship positions may be completely filled before the application deadline. If you are seriously interested in this internship, you should apply well before the deadline. Although the positions are unpaid, we do offer a modest stipend to help cover transportation costs.
Deadlines for applications are:
Spring – December 1
Summer – May 1
Fall – August 1
Early applications are strongly encouraged.
To apply for an internship with The Association for Diplomatic Studies and Training, please email us at [email protected] with the following:
1. Resume
2. Cover Letter
3. A copy of your unofficial or official transcript
4. A 3-5 page writing sample
Please note that although ADST is an independent nonprofit organization, our offices are located on the Department of State NFATC /FSI campus. Accepted applicants will be required to submit to a federal "public trust" background investigation to receive clearance to enter State Department facilities.
If you have any questions please email [email protected] or call ADST at 703-302-6990.
We look forward to hearing from you!