The Collection
Since 1986, the Foreign Affairs Oral History Program of the Association for Diplomatic Studies and Training (ADST) has recorded more than 2600 interviews with former participants in the U.S. foreign affairs process. Collectively, these oral histories span over 80 years. About 60 new interviews are added annually. The series also contains some significant oral histories dealing with American diplomacy, which were provided by universities and presidential libraries.
The oral history collection has become one of the largest in the country on any subject and the most significant collection on foreign affairs.
The collection is available on ADST's website under Search Our Collection and also hosted on the Library of Congress website as the Frontline Diplomacy Collection.
In order to honor the diversity of the Foreign Service, we have also compiled a legacy collection of the oral histories of African American ambassadors.
Country Readers Series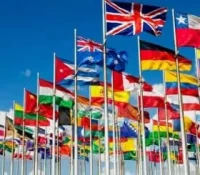 Interested in a particular country or region? Go beyond the experiences of simply one diplomat with Country Readers.
These Readers consist of relevant excerpts from individual oral history interviews arranged in approximate chronological order. They are designed to give a user an overview of American relations with a country, as seen by those who served there or dealt with it from Washington. While the Readers do not necessarily provide full chronological continuity, they do offer unique insights over decades that often provide a unique perspective on U.S. relations and the formation of foreign policy.