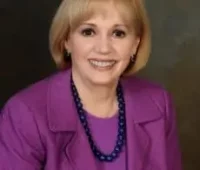 Ambassador Anne Patterson
Ambassador Patterson is currently the Chairwoman of the Board of Directors of ADST. Patterson was the Assistant Secretary for Near Eastern and North African Affairs at the Department of State (2013-2017). She served as Ambassador to Egypt (2011-2013), to Pakistan (2007-2010), to Colombia (2000-2003) and to El Salvador (1997-2000). She recently retired with the rank of Career Ambassador after more than four decades in the Foreign Service.
Ambassador Patterson also served as Assistant Secretary of State for International Narcotics and Law Enforcement Affairs and Deputy Permanent Representative to the United Nations, among other assignments. She is currently a senior fellow at the Jackson Institute for Global Affairs at Yale and a member of the Commission on National Defense Strategy.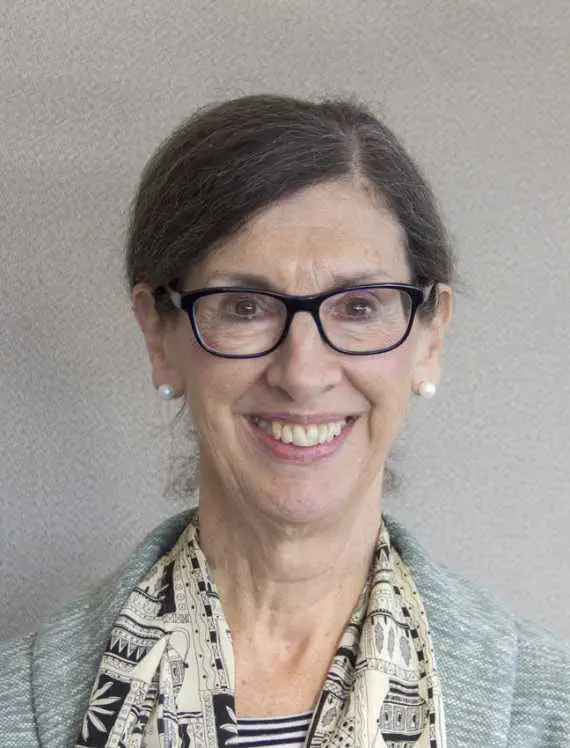 Hilda M. Arellano
Hilda M. Arellano was the Director of the Scholars in the Nation's Service Initiative (SINSI) at Princeton University's Woodrow Wilson School from 2014 to 2016 following her retirement from the United States Agency for International Development (USAID). Her last assignment for USAID was as the Senior Development Advisor at the State Department's Foreign Service Institute. In August 2013 Ms. Arellano returned from Afghanistan where she served at U.S. Embassy Kabul as the Coordinating Director for Development and Economic Affairs. For this position she held Ambassadorial rank. Before joining Embassy Kabul, she served as Counselor to the Administrator for USAID in Washington DC, and prior to that as Mission Director in Egypt, Iraq, Peru, Regional Center – Budapest, and Ecuador. Ms. Arellano joined USAID in 1987 and her first assignments were to Guatemala, Bolivia and Ecuador. She served as Deputy Mission Director in Guatemala and Bolivia.
Before joining USAID, Ms. Arellano lived and worked in Latin America for 17 years. In 1971 Ms. Arellano joined the United Nations Volunteer Program and was posted to Peru and Bolivia for three years working on credit projects for rural women. She subsequently was a project management consultant for the World Bank, the UN and the Organization of American States working throughout Latin America. A graduate of Cornell University with a BA in Political Science, Ms. Arellano has a Master of Arts in Political Science from the University of Texas at Austin. She also received her Masters of Arts in Teaching from Antioch College. A native of Westfield, New Jersey, Ms. Arellano and her husband, Jorge, have four children and seven grandchildren.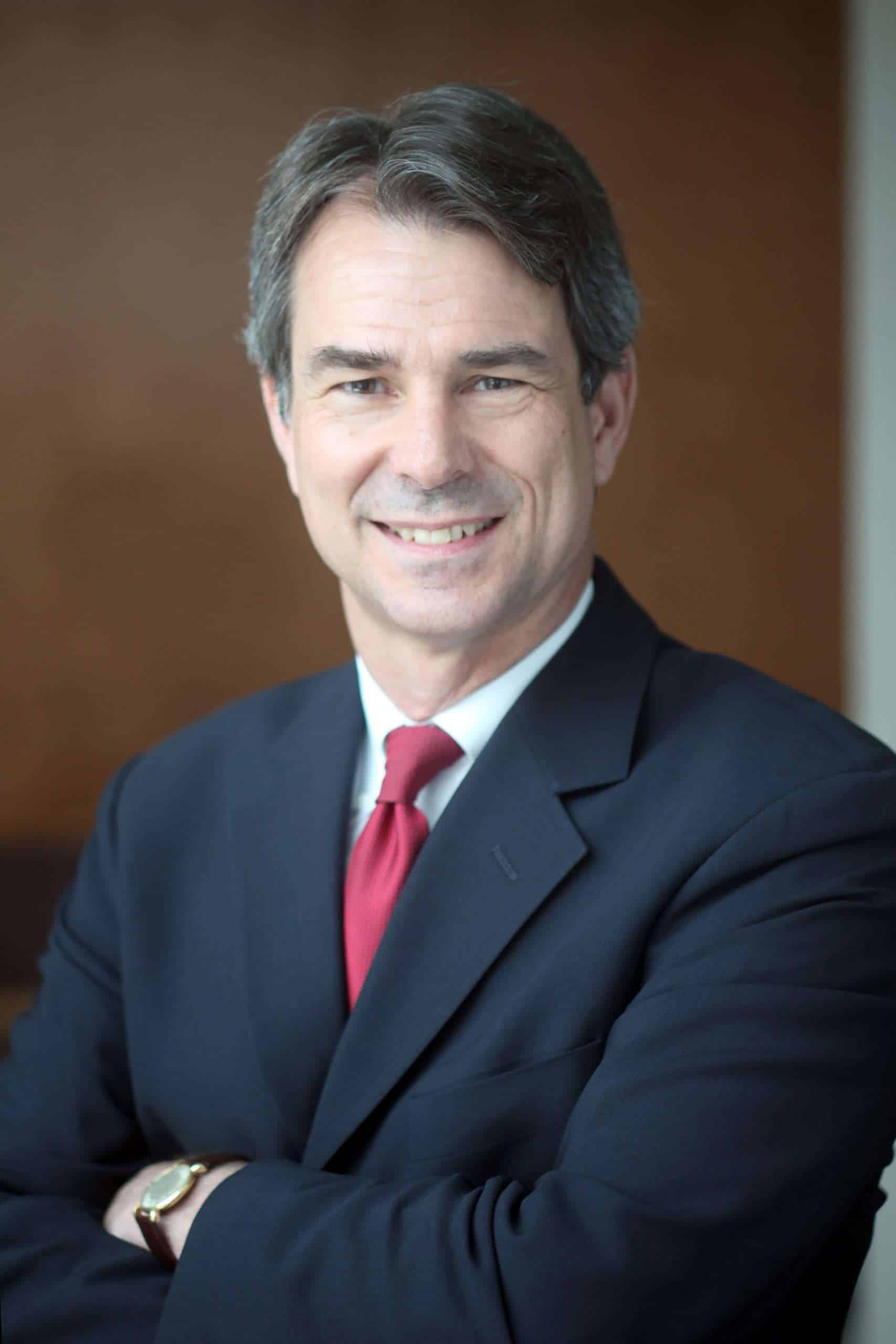 John B. Bellinger, III
John B. Bellinger III is a partner in the international law and national security practices of Arnold & Porter LLP in Washington, DC. He is also an Adjunct Senior Fellow in International and National Security Law at the Council on Foreign Relations. Mr. Bellinger served as The Legal Adviser for the U.S. Department of State under Secretary of State Condoleezza Rice from 2005 to 2009. He previously managed Secretary Rice's Senate confirmation and co-directed her State Department transition team. Mr. Bellinger served from 2001 to 2005 as Senior Associate Counsel to the President and Legal Adviser to the National Security Council at the White House, where he was Dr. Rice's principal lawyer when she was National Security Adviser. He previously served as Counsel for National Security Matters in the Criminal Division of the Justice Department (1997-2001); Special Counsel to the Senate Select Committee on Intelligence (1996); and Special Assistant to Director of Central Intelligence William Webster (1988-1991). Mr. Bellinger received his A.B. from Princeton University's Woodrow Wilson School of Public and International Affairs, his J.D. from Harvard Law School, and an M.A. in Foreign Affairs from the University of Virginia. Mr. Bellinger is a member of the Secretary of State's Advisory Committee on International Law, the Council of the American Law Institute, and the Boards of Directors of the Stimson Center and the American Ditchley Foundation; one of four U.S. Members of the Permanent Court of Arbitration in The Hague; and a member of the U.S. "National Group," which nominates judges to the International Court of Justice. Mr. Bellinger testifies regularly before Congress and is the author of many articles and op-eds on international and national security law issues. He is a senior contributor to the Lawfare blog.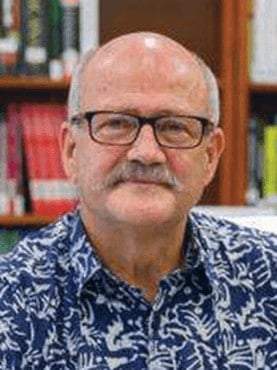 James A. Bever
James A. Bever has served for 35 years as a U.S. Foreign Service Officer with the U.S. Agency for International Development (USAID). He retired with the U.S. Senior Foreign Service rank of Career Minister in mid-2017, after acting as USAID Assistant Administrator for Legislative & Public Affairs.
While with USAID, he served overseas as the Mission Director to Afghanistan, to Egypt, to the West Bank & Gaza Strip, and to Ghana, as well as in other responsibilities overseas in India, Indonesia and Pakistan. Senior leadership assignments at HQ in Washington, D.C., included assistant to the Administrator for Iraq and for Afghanistan and Pakistan; Senior Deputy Assistant Administrator for the Middle East; office director for U.S. foreign assistance for the New Independent Republics of the former Soviet Union, and as Faculty at the U.S. National War College and at the U.S. Foreign Service Institute.
Prior to USAID, he worked in Morocco, at SUNY Stonybrook/Brookhaven Laboratory, at the Overseas Development Council working in Sub-Saharan Africa, at the U.S. Embassy in Togo, and at the United Nations Secretariat.
Mr. Bever has a Master of Science Degree in Foreign Service from Georgetown University, a Master of Science Certificate in National Security Strategy from the National War College, and a Bachelor of Arts Degree in Economics from Cornell University. He is married and has two married sons and a grand-daughter.
Mr. Bever is a recipient of the U.S. Presidential Distinguished Service Award and the USAID Administrator Distinguished Career Service Award.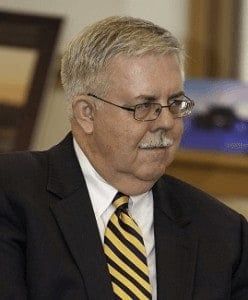 Donald M. Bishop
Donald M. Bishop was a Foreign Service Officer – first in the U.S. Information Agency and then in the Department of State – for 31 years. Specializing in Public Diplomacy, political-military affairs, and East Asia, he attained the rank of Minister-Counselor in the career service.
His first round of Foreign Service assignments were to Hong Kong; Taegu and Seoul, Korea; and Taipei, Taiwan. In Washington he was a Congressional Fellow, and he directed the training of the Foreign Service's incoming Public Diplomacy officers. Returning overseas, he led U.S. Public Diplomacy programs in Bangladesh, Nigeria, and twice in China.
In 2006, Mr. Bishop was detailed to the Pentagon as the Foreign Policy Advisor (POLAD) to the Commandant of the Marine Corps and then to the Chief of Staff of the United States Air Force. Traveling with these two members of the JCS, he visited five continents and joined service planning to develop strong relationships with the armed forces of other nations.
At the request of Ambassador Richard Holbrooke, Mr. Bishop led communication and Public Diplomacy at the American Embassy in Afghanistan as the "civilian surge" began. In Kabul he helped develop the Afghan government's relations with the media and the Embassy's cooperation with the U.S. and NATO commands. Other portfolios included media relations, education and exchanges, English teaching, the preservation of cultural heritage sites, and the network of Lincoln Learning Centers throughout Afghanistan.
After his Foreign Service career concluded, Mr. Bishop worked for the Congressional-Executive Commission on China; served as President of the Public Diplomacy Council; and joined four rotations of Army brigades to the Joint Readiness Training Center at Fort Polk, LA, as a role player. He joined Marine Corps University as the Donald Bren Chair of Strategic Communications in 2016.
After graduation from Trinity College with a degree in history and an Air Force ROTC commission, he worked on Wall Street for Smith, Barney & Co. and Manufacturers Hanover Trust Company. Called to active duty, he served in Vietnam and Korea, and he taught history at the U.S. Air Force Academy. He was a member of the summer training cadre for the first Academy class that included women. His military awards included the Bronze Star Medal.
Clayton Bond
Senior Advisor for Diplomatic Fellowships, at Howard University's Ralph J. Bunche International Affairs, Clayton Bond is also an attorney, small business co-owner, and non-profit leader. He earlier served as a U.S. Foreign Service Officer, with assignments in or concerning the Middle East, Africa, Latin America, and Asia, in a variety of functions including Management Affairs, Public Diplomacy, and Consular Affairs.
Bond has served on numerous boards, including GLIFAA (the State Department's LGBT+ employee resource group), the American Foreign Service Association, the Foreign Service Journal, the Pickering and Rangel Fellows Association (Chair, 2013-2014), the Association for Diplomatic Studies and Training, Children of Vietnam, the Diplomatic Partners Association of Hanoi (spouses and partners of chiefs of diplomatic missions in Vietnam), the American Embassy Community Recreation Association Jakarta, and the American Community Support Association New Delhi(Vice President, 2008-2009).
A graduate of Hampton University, Bond has master's degrees from the University of Oxford, where he was a Fulbrighter, and from Harvard University's John F. Kennedy School of Government. He holds a Juris Doctor degree from Northwestern California University School of Law and is a member of the State Bar of California, the American Bar Association, the National Bar Association, and the Washington Bar Association, among other organizations. He is a life member of the NAACP, the Thursday Luncheon Group, Associates of the American Foreign Service Worldwide, Rainbow Families, and the Fulbright Association. Bond and his spouse are the parents of two children and live in Washington, DC.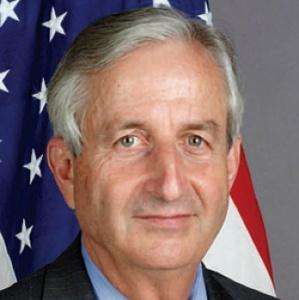 Eric Boswell
Eric J. Boswell joined the Foreign Service in 1972 after earning a BA from Stanford and serving in the U.S. Army. Eric served as a Management Officer in Senegal, Canada, and Washington, and as Chief Management Counselor in Amman ('85-'87) and Ottawa ('87-'90). In 1990, on the eve of the Gulf War, Eric took over as Executive Director of the Near East and South Asian Bureau (NEA). In 1992 he became Executive Assistant to the Under Secretary for Management, followed by an appointment as Director of the Office of Foreign Missions in 1993. In 1996 Eric became Assistant Secretary for Diplomatic Security, and then retired from the Foreign Service in 1998. In 2005 Ambassador John Negroponte drafted Eric back into USG service to help set-up the Office of the Director of National Intelligence (DNI). In 2008 Eric completed a second tour as Assistant Secretary for DS at the Department of State, leading a global force of 34,000 security and law enforcement professionals.
In addition to his work with ADST, Ambassador Boswell is a part-time senior advisor to the Department of State.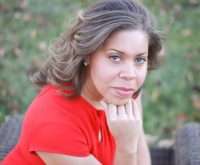 Sundaa Bridgett-Jones
Sundaa Bridgett-Jones, as Managing Director for Policy & Coalitions, leads The Rockefeller Foundation's support of policy innovations to help solve pressing global issues including equitable economic development, green energy transitions, state fragility, and achieving the Sustainable Development Goals. Prior to this portfolio, she led aspects of the Foundation's resilience work, leveraged a $160 million investment to launch a global resilience initiative to transform humanitarian and development aid delivery in Africa and Asia, and oversaw the development of a City Resilience Index, which has influenced the climate resilience work of Fortune 500 companies and over 100 cities.
Sundaa has over 20 years of experience designing and executing high-impact global initiatives. Between 2010 and 2012, as a senior advisor she led the Office of Policy Planning and Public Diplomacy at the U.S. Department of State's Bureau of Democracy, Human Rights and Labor in groundbreaking advocacy on Internet and religious freedoms. As a member of the White House National Security Staff interagency committee, she helped develop the Open Government Partnership, a featured public-private partnership spearheaded by the Obama administration and the Government of Brazil. Before joining the State Department, Sundaa was founding director of the Scholars in the Nation's Service Initiative at Princeton University designed to encourage top university students to pursue careers in government service.
Earlier, Sundaa held a deputy chief of staff role in the United Nations Secretariat Department of Political and Peacebuilding Affairs and devised preventive diplomacy plans for South Asia. As an International Affairs Fellow at the Council on Foreign Relations, she researched and wrote about U.S. foreign policy and democracy promotion after a decade of leading democratic governance initiatives at the U.S. Agency for International Development (USAID). During her time at USAID, Sundaa served in the Middle East, Southern Africa, and Central Asia. Her final diplomatic assignment was as an USAID representative to the Coalition Provisional Authority in Baghdad, Iraq, where she set up the first Transitional National Assembly.
Sundaa began her career as a U.S. Presidential Management Fellow. She is a member of the Council on Foreign Relations, the Leadership Council for Women in National Security, and Women of Color Advancing Peace and Security. Sundaa serves on the University of Pittsburgh Board of Trustees and the Board of Visitors for the Graduate School of Public and International Affairs. She holds a Master's in Public and International Affairs from the University of Pittsburgh and a Bachelor of Science in Foreign Service from Georgetown University.
Dr. Esther Brimmer
Dr. Brimmer is the Executive Director and CEO of NAFSA: Association of International Educators. With 10,000 members worldwide, NAFSA is the largest nonprofit professional association dedicated to international education. She has served at the U.S. Department of State, most recently as the Assistant Secretary for International Organization Affairs from 2009-2013. She served on the Policy Planning Staff from 1999-2001 and on the staff of the Under Secretary for Political Affairs from 1993-1995.
She was the J.B. and Maurice C. Shapiro Professor at George Washington University's Elliott School of International Affairs from 2013-2015. Earlier in her career she was Deputy Director and Director of Research at the Center for Transatlantic Relations at the Johns Hopkins University's Paul H. Nitze School of Advanced International Studies. She was a visiting professor at the College of Europe in Bruges, Belgium. She has published numerous articles and edited eight books on transatlantic relations. Her work has been translated into five languages.
From 1995-1999 she was a Senior Associate at the Carnegie Commission on Preventing Deadly Conflict, an operating program of Carnegie Corporation of New York. She was a senior advisor at McLarty Associates in 2015-2016; and an associate at McKinsey & Company 1989-1991.
She is a member of the Trilateral Commission and the Atlantic Council. She is a Life Member of the Council on Foreign Relations, where she has also been an adjunct senior fellow.
She received her doctorate and master's degrees in international relations from Oxford University and her bachelor's degree from Pomona College.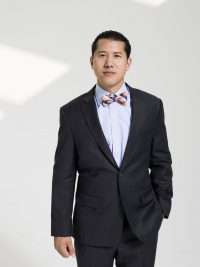 Earl Carr
Mr. Carr possesses over twenty years of experience working in the private sector and non-profit business organizations. Currently, Earl is an Adjunct Instructor at New York University's Center for Global Affairs. From 2014- December 2020, Earl worked as a Vice President for International Research at Momentum Advisors, an international wealth management firm where his mandate was to develop and implement the global strategy and cross-border business development. Essential to his responsibilities focuses on the nexus of capital markets, public policy, and corporate strategy, to mobilize the power of capital markets. Earl joined Momentum Advisors from Morgan Stanley where he was a Vice President at the Institute for Sustainable Investing (ISI) working as a strategist and thought leader. Mr. Carr is also an Adjunct Instructor at New York University. Mr. Carr received his undergraduate degree from The College of William & Mary in International Relations and attained his Master's degree in International Affairs from American University.
Outside of work, Mr. Carr is involved in the Council on Foreign Relations. Earl is a member of The National Committee on United States-China Relations. He is a Senior Advisor to and a Fellow of The International Career Advancement Program. He is also a Kim Koo Fellow at the Korea Society, and is involved in The New Canaan Society (NCS) and previously spent three years as a Trustee and served as Chair of the Board of Trustees at Trinity Baptist Church. Mr. Carr is a Board Member at The GIFP (Global Institute of Finance Professionals) and The Association for Diplomatic Studies & Training, and on the board of Engage Asia. Earl has been quoted, cited, interviewed and or published articles in The Mckinsey Quarterly, Financial Planning Magazine, Phoenix TV, Sino-Vision TV, South China Morning Post, and is a monthly columnist at Forbes.com.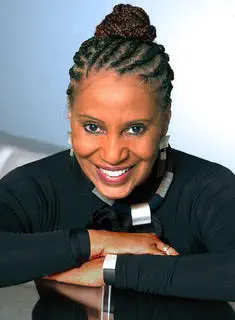 Lauri Fitz-Pegado
Cultural and commercial diplomacy are the hallmarks of Lauri's career working at the Voice of America, the U.S. Information Agency, and serving as a Foreign Service Officer. A former Assistant Secretary and Director General of the U.S. and Foreign Commercial Service, a senior executive at Hill and Knowlton and Gray and Company, and a partner at The Livingston Group, Lauri also was an executive at Iridium, LLC.
She now applies her communications, public relations business and leadership experience to mentoring, teaching ballet, advising dance institutions, promoting artists, writing, and board service. She serves on the board of directors of The Washington Ballet, the Association for Diplomatic Studies and Training, and Mother Jones. She is on the Advisory Board of the Ron Brown Scholars, is a Senior Advisor for the International Career Advancement Program (ICAP), and is a member of the Council on Foreign Relations, and the International Women's Forum. She is co-founder
of The Collective.
A Jones-Haywood School of Dance alumna, Lauri performed with the Capitol Ballet, Vassar Dance Theater, and Ballet Santo Domingo. She was inducted into Phi Beta Kappa and has a B.A. cum laude from Vassar College, M.A from the Johns Hopkins University School for Advanced International Studies (SAIS) and speaks Spanish and Portuguese.
Her memoir, Dancing in the Dash: My Story of Empowerment, Diplomacy, and Resilience was published by Bold Story Press in 2021.
Safiya Ghori-Ahmad
Safiya Ghori-Ahmad currently serves as the South Asia Director at McLarty Associates, a global consulting firm based in Washington, DC, where she advises multinational corporations on market entry strategies across Asia. Ms. Ghori-Ahmad also serves as a Nonresident Senior Fellow at the Atlantic Council's South Asia Center and on the board of Women in International Trade.
Ms. Ghori-Ahmad previously served on the staff of the Senate Foreign Relations Committee, covering South and Central Asia. She also served in the State Department, as an advisor on Pakistan and Afghanistan in the Office of the Special Representative to Afghanistan and Pakistan (SRAP) under Secretaries Clinton and Kerry. She began her State Department career in the Bureau of Democracy, Human Rights, and Labor, where she managed portfolios in South Asia and traveled extensively throughout India, Pakistan, and Afghanistan promoting good governance, transparency, and the rule of law.
Ms. Ghori-Ahmad also led global business development at an international law firm in her hometown of Little Rock, Arkansas, where her work took her to Asia and beyond.
Ms. Ghori-Ahmad frequently speaks on panels related to the region, diversity and inclusion, and trade and has been featured at Aspen Ideas Festival, SXSW, thinktanks, and news outlets. Ms. Ghori-Ahmad earned a Juris Doctor (JD) and Master of Arts (MA) from the University of Arkansas, and lives in Arlington, VA with her husband and two sons.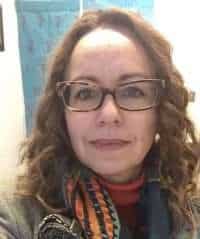 Abigail Golden-Vázquez
As founding Executive Director of the Aspen Institute Latinos and Society Program, Abigail built and ran a new policy program to increase understanding of the critical importance the growing Latino population plays in continued the success of the United States and promote policies and actions that advance Latino advancement for the collective good of the nation. The program strategy focused on three critical policy levers — economic advancement, civic participation and educational attainment, and provides scholarships to increase Latino leadership and participation in a wide array of Aspen Institute fora. A major accomplishment of her leadership was the founding the Forum on Latino Business Growth, a cross-sector, multiethnic consortium of ecosystem leaders in the business development space focused on and dedicated to the scaling up of Latino-owned businesses to close the $1.47 trillion dollar opportunity gap.
For 8 years prior Abigail developed and managed the Institute's geographical (Africa, Central America, India, Middle East, and China) and topical leadership initiatives (education and environment) that comprise the Aspen Global Leadership Network with the goal of stimulating a new generation of leaders poised to play a greater role in the societal engagement of their countries. As a Vice President at the Aspen Institute, she was a member of the executive management team working on strategy and representing the Institute publicly. Abigail joined the Aspen Institute from the German Marshall Fund (GMF) in 2006 where she was a senior manager and director of External Relations responsible for partnership development, congressional relations, and public outreach.
Abigail holds a B.A. in Political Science and Spanish from Amherst College and an M.A. in International Relations and Latin American Studies from the Johns Hopkins University School of Advanced International Studies. She is a National Hispana Leadership Institute Executive Leadership Fellow and an International Career Advancement Program Fellow. She has attended leadership training at the Center for Creative Leadership and at Harvard Kennedy School.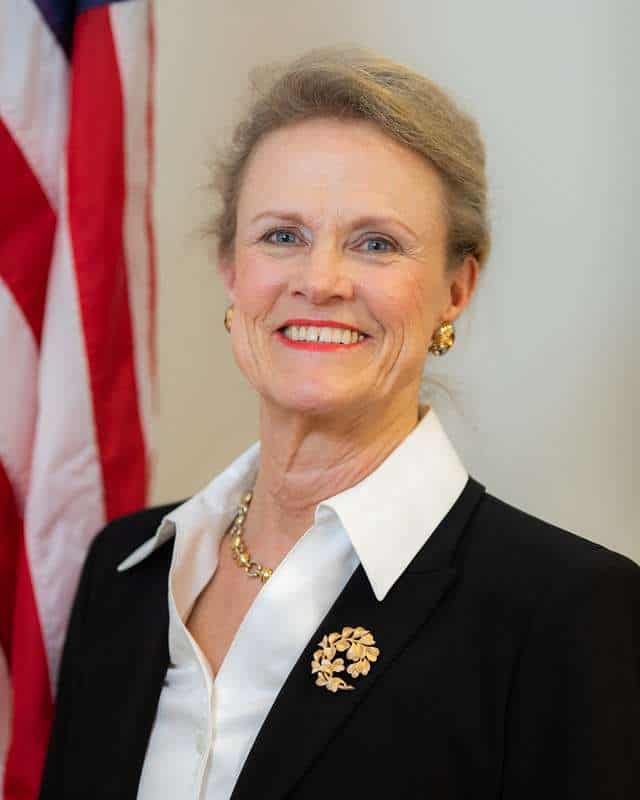 Robin Raphel
Ambassador Raphel is Vice Chair of the Board of Directors of ADST. Ambassador Raphel has served for four decades in U.S. foreign policy agencies, including as Ambassador to Tunisia and Assistant Secretary of State for South Asia. She was the Senior Advisor for Pakistan, Coordinator for U.S. Development Assistance at the U.S. Embassy in Islamabad, Senior Advisor at the Ministry of Trade in Baghdad, Vice President of the National Defense University and Special Inspector General for Iraq Reconstruction, among other assignments. Ambassador Raphel has also been a guest lecturer at the Harvard Kennedy School, University of Chicago and Johns Hopkins University. Educated at the University of Maryland, Cambridge and the University of Washington, she is a member of the Council on Foreign Relations and the American Academy of Diplomacy.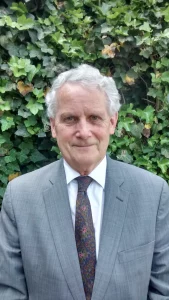 Peter R. Reams
A member of the Senior Foreign Service, Mr. Reams served in a wide range of policy and management positions in Washington and overseas through a career of nearly thirty years.  His early assignments included tours as political officer at the U.S. Mission to the European Communities in Brussels, where he had lead reporting responsibility for EC ministerial meetings and summits, and in London, where he again covered European Community issues, as well as Northern Ireland and US-UK cooperation against terrorism.  His domestic assignments included tours as a Secretariat Staff line officer, traveling in support of Secretary Kissinger and President Ford; country desk officer (United Kingdom, Northern Ireland, Ireland, Sweden, and Namibia); special assistant to the Assistant Secretary of State for European Affairs; and career development officer in the Bureau of Personnel. His senior management responsibilities included service as deputy director for intermediate-range nuclear force and chemical weapon negotiations in the Office of Theater Military Policy in the Bureau of Politico-Military Affairs; director of the Office of Intelligence Liaison in the Bureau of Intelligence and Research; and deputy chief of mission in Antananarivo and Abidjan.   On his retirement in June 2000, Mr. Reams had just concluded three years as director of the Office of Caribbean Affairs and of the Haiti Working Group in the Bureau of Western Hemisphere Affairs.
After retirement, Mr. Reams served as a consultant to the Bureau of Human Resources, where he was responsible for bringing Foreign Affairs Manual provisions on mandatory retirement into conformance with the Foreign Service Act of 1980 and for codifying and implementing Secretary Powell's criteria for the career ambassador selection process.  In recent years, Mr. Reams has conducted extensive research on the role of the Foreign Service and its leadership during World War II, drawing in part on the direct experiences of his parents, who both were U.S. delegation members at the 1945 Potsdam Conference and the 1946 Paris Peace Conference and who served on the immediate staffs of Secretaries of State James F. Byrnes and George C. Marshall.
Mr. Reams graduated from the University of Nevada in 1970 with a degree in political science and served as a U.S. Army Reserve officer from 1970 to 1978.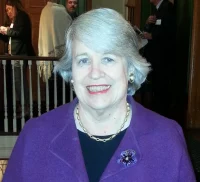 Lange Schermerhorn
Lange Schermerhorn retired in 2001, after a 35-year Foreign Service career, including assignments to Ceylon (Sri Lanka), Vietnam, the Secretariat, Iran, Maghreb Affairs, the U.K., Belgium (twice), the Economic Bureau, the Office of Personnel Assignments and lastly as Ambassador to Djibouti. In retirement she has served as Charge a. i. in The Gambia and Eritrea, as a monitor in five African elections, and follows the affairs of the Horn of Africa very closely. She is active in DACOR, participates in the AFSA Speakers' Bureau, and works informally on environmental issues and water management by solar energy. She has a B.A. in history with a minor in Economics and is a graduate of the National War College.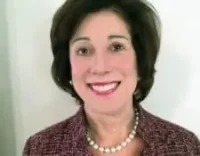 Virginia (Vicki) A. Weil
Vicki Weil joined The Business Council for International Understanding (BCIU) in 1996, establishing its first Washington office, and retired in 2013 as Senior Managing Director. She developed and chaired programs with U.S. and foreign government officials, focusing on issues and policies that confront American companies operating globally.   She designed and facilitated commercial training courses delivered within the State Department, at the National Foreign Affairs Training Center (Foreign Service Institute) and at regional meetings of the U.S. Commercial Service for all levels of Foreign Service officers. From 1995 to 1997, Ms. Weil was Assistant Vice President for Government Liaison in the Washington office of Edison Mission Energy, a subsidiary of Edison International and one of the largest global independent power producers.
From 1990-1995, Ms. Weil was a Senior Manager at Deloitte Touche Tohmatsu International, responsible for international government relations for the firm's industry groups.  While at the firm, Ms. Weil designed and piloted commercial training for State Department officers, in conjunction with BCIU.
Ms. Weil previously served in the Finance Department of the Overseas Private Investment Corporation (OPIC) where she was responsible for all phases of project lending to U.S. private sector investors in emerging markets.  Prior to her work at OPIC, Ms. Weil was a financial analyst at Sears World Trade, Inc.
Ms. Weil earned an MBA in Finance from George Washington University and a BA in Political Science from Wheaton College, MA. She has served on the Board of Directors of the Prevent Cancer Foundation and as a member of the Board of Trustees of Wheaton College, MA.  She is member of the board of the Washington Institute of Foreign Affairs, the Preservation Foundation of the Metropolitan Club of Washington, and of BCIU.  She sits on the Foreign Affairs Council and the National Trust Council of the National Trust for Historic Preservation.
She has previously been a board member of Family and Child Services of Washington, D.C. and served on the advisory boards of the Center for International Business and Education and Research (CIBER) at Georgetown University and of OEF International, an organization that funded microenterprise assistance to women in developing countries.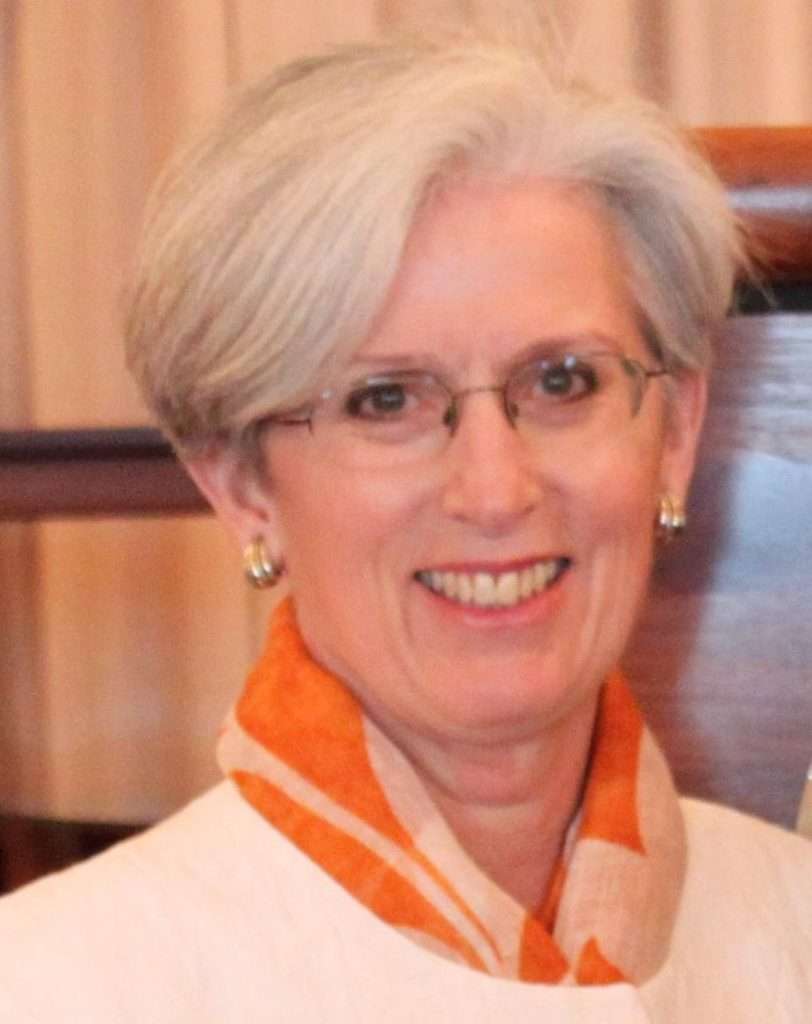 Susan Rockwell Johnson
Susan R. Johnson is a career member of the Senior Foreign Service. She retired in 2015 and has served as the President of ADST since 2016. During her 35 years in the Foreign Service , she served in a broad range of bilateral and multilateral assignments in and out of the State Department including in Bosnia as Deputy High Representative and Supervisor of Brcko District, in the Coalition Provisional Authority in Baghdad as the Senior Advisor to the Iraqi Foreign Ministry, as Deputy Chief of Mission and Charge d'affaires in Romania and Mauritius, IESC Director for Central Asia based in Kazakhstan, as well as in Russia, Cuba, Pakistan, the United States Mission to the United Nations, and in the State Department, on the Hill and with the National Endowment for Democracy. She was the first woman to be elected President of the American Foreign Service Association (AFSA) and served from 2009-2013. Following her two terms as AFSA President, Ms. Johnson was detailed to the American Academy of Diplomacy where she worked on the Academy's report "American Diplomacy at Risk", issued in 2015.
Prior to entering the Foreign Service, Ms. Johnson worked in the private sector in the areas of strategic planning, international marketing and joint venture negotiation. She has a B.A. in History (Summa cum Laude) from Principia College and an M.A. in International Relations from the Johns Hopkins School of International Studies (SAIS). She is married to Ambassador Riaz M Khan, retired Pakistani diplomat and former Foreign Secretary of Pakistan. She has served on the Boards of numerous organizations including the Diplomacy Center Foundation, DACOR and the Chestnut Hill Benevolent Association in Boston, Massachusetts.
Honorary Board
Hillary Clinton
Condoleezza Rice
Colin L. Powell
Madeleine K. Albright
James A. Baker III
George P. Shultz
Henry A. Kissinger
Ex Officio
American Academy of Diplomacy – Ronald E. Neumann
AAFSW – Lara Center
Assoc. of Black American Ambassadors – Charles Ray
AFSA – Eric Rubin
Council of American Ambassadors – Ambassador Philip Hughes
DACOR – James Dandridge
Senior Seminar Association – Michael Lekson
UAA – Carol Peasley
Una Chapman Cox Foundation – Jo Ellen Powell
Former Board Chairs
Harold W. Geisel, 2019-2022
G. Phillip Hughes, 2015-2019
James T.L. Dandridge II, 2005-2015
Patricia Gates Lynch Ewell, 1998-2005
Herbert J. Hansell, 1992-1998