About ADST:
ADST has the world's largest collection of U.S. diplomatic oral history.  We have over 2500 oral histories at ADST.org – and it's growing every day!  But that's not all we do.

–  Our web series of 800 "Moments in Diplomatic History" captures key historical events – and humorous aspects of diplomatic life.
– The ADST.org website attracts over one million visits annually – everyone from journalists to practicing diplomats, distinguished academics and students from around the world.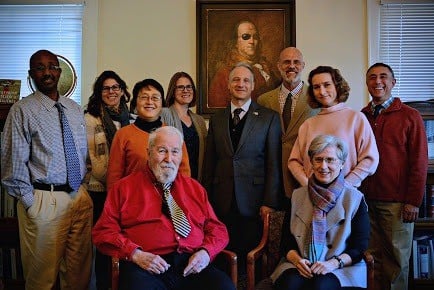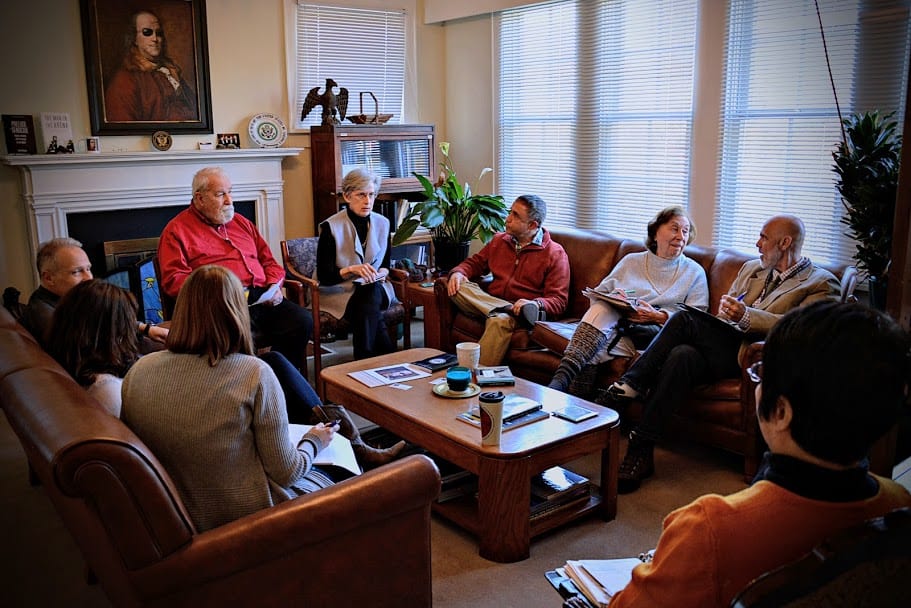 – Our 70+ podcasts are available through iTunes, Spotify, and Google Podcasts.
– ADST has facilitated the publication of over 100 books by members of the Foreign Service.
– We are committed to educational outreach. ADST's website has sample lesson plans for high schools and universities on a broad range of topics. We also work closely with local and national partners to strengthen the understanding of and support for diplomacy in the education system.
– We support the work of the State Department's Foreign Service Institute, providing critical source material for those who are training today's diplomats – and tomorrow's.
– Our oral histories cover almost eight decades, including histories of pioneering African-American, Hispanic, and Women diplomats.
-Check out our page focusing on American diplomats of Hispanic descent and our page about African-American diplomats

Our Mission: Capturing, Preserving, and Sharing
"Capturing, preserving, and sharing the experiences of America's diplomats."
ADST is committed to strengthening public appreciation of diplomacy's contribution to America's national interests, and enriching the professional knowledge of diplomatic practitioners. We do this by:

– Recording the oral histories of diplomats, family members, and others
– Facilitating the preparation and publication of books and memoirs
– Contributing to diplomatic case studies and educational materials
– Supporting the work of the Foreign Service Institute



All donors are recognized as members of ADST: $100 Regular, $150 Associate, $250 Sustaining, $500 Patron, and $1000 as a member of the Benjamin Franklin Circle.
If you are a user of Amazon Smile, please click HERE for instructions for how to donate to ADST.
"Cool Ben": Homage to a Diplomat, Scientist and Wit
Benjamin Franklin's greatest public triumph was as a diplomat, persuading France to aid the colonies in their fight against the British.
Diplomat, scientist and wit, Franklin was born in Boston on January 17, 1706, the tenth son of a soap and candle-maker. He became the most distinguished scientific and literary American of his age. At age 12, Franklin worked five years as an apprentice at his father's newspaper, establishing himself as a prankster and satirist.
Over the next 30 years and beyond, he advanced himself as a printer, publisher and humorist, composing such lasting epigrams as "the things which hurt, instruct." Middle aged eyesight led him to design bifocals (but not, to the best of our knowledge, sunglasses!)


Other credits: modernized streetlights, volunteer firefighters, lending libraries, odometers, daylight savings time and lightening rods. He made important discoveries concerning the motion of storms, heat conduction, the path of the Gulf Stream, and bio-luminescence.
"Cool Ben" has been the ADST logo since 2012. This oil portrait was painted by Sarah Bentley and completed in February 2015. It now occupies a place of honor at the ADST cottage at FSI.