ADST Staff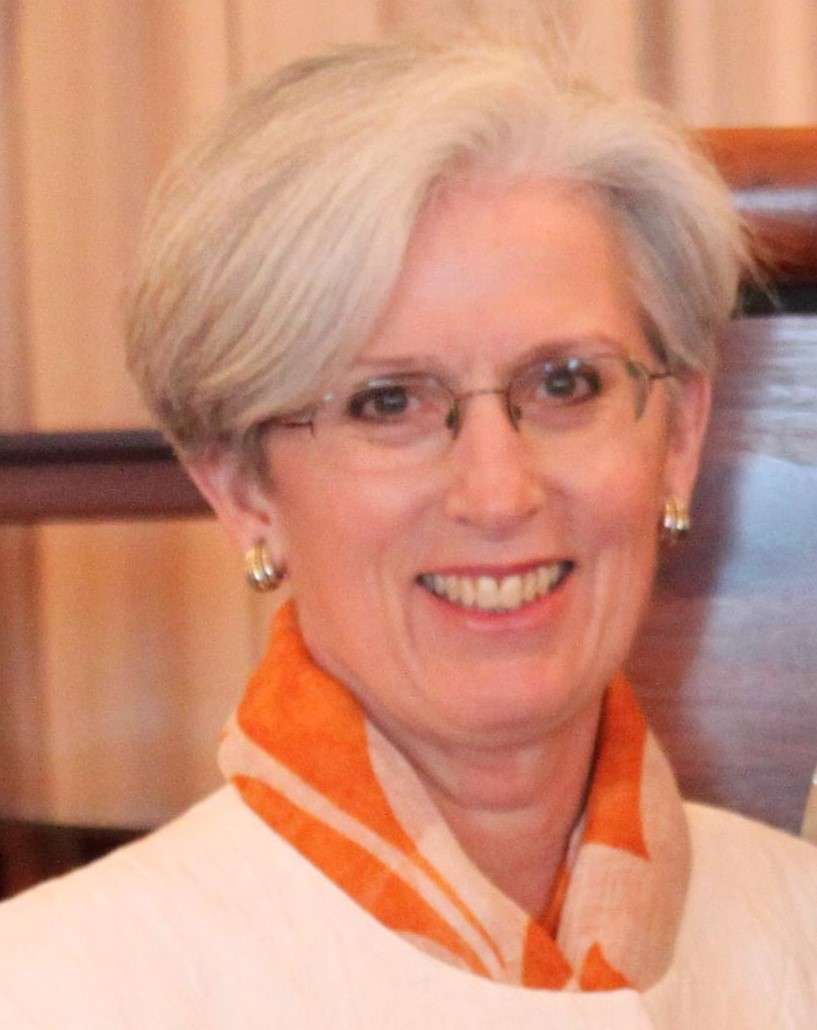 Susan Rockwell Johnson is the president of ADST since November 2016. She is a career member of the Senior Foreign Service (retired) with over three decades of distinguished service in a broad range of bilateral and multilateral assignments in and out of the State Department including in Bosnia as Deputy High Representative and Supervisor of Brcko District, in the Coalition Provisional Authority in Baghdad as the Senior Advisor to the Iraqi Foreign Ministry, as Deputy Chief of Mission and Charge d'affaires in Romania and Mauritius, IESC Director for Central Asia based in Kazakhstan, as Director of the Ambassador's Assistance Coordination Unit in Russia, as well as in Cuba, Pakistan, the United States Mission to the United Nations, several assignments in the State Department, on the Hill and with the National Endowment for Democracy. As the elected President of the American Foreign Service Association (AFSA) from 2009 to 2013, Ms. Johnson focused on the Foreign Service labor-management issues key to the Foreign Service. Following her two terms as AFSA President, Ms. Johnson was detailed to the American Academy of Diplomacy as a Senior Advisor to provide expertise and work on the Academy's 2015 report "American Diplomacy at Risk".
Prior to entering the Foreign Service, Ms. Johnson worked in the private sector in the areas of strategic planning, international marketing and joint venture negotiation. She has a B.A. in History (Summa cum Laude) from Principia College and an M.A. in International Relations from the Johns Hopkins School of International Studies (SAIS). She is married to Ambassador Riaz M Khan, retired Pakistani diplomat and former Foreign Secretary of Pakistan. She serves on the Boards of the Diplomacy Center Foundation, and DACOR.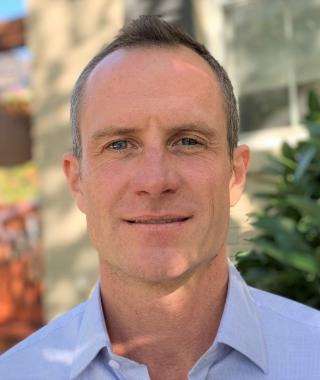 Executive Director – Ben Reames is serving as Executive Director on detail from the State Department. He was previously the Political Counselor and Acting Deputy Chief of Mission in Jakarta at the U.S. Mission to ASEAN, then a Senior Advisor to the East Asian and Pacific Affairs Bureau. From 2019-2020, he was the Kathryn and Shelby Cullom Davis Foreign Service Fellow at Columbia University. Prior to that, he served as Special Assistant to the Under Secretary of State for Political Affairs covering South and Central Asia, as well as counterterrorism, diplomatic security, and hostage affairs. He has also served as the Senior Program Officer for International Narcotics and Law Enforcement in Mexico, a political officer then Acting Border Coordinator in Afghanistan, Deputy Political and Economic Counselor in Mozambique, a political-military affairs officer in Iraq, and a political and consular officer in the Philippines. Prior to government service, he taught political science and consulted on Latin American issues and public security reform. Ben earned a Ph.D. in Political Science from Columbia University, a Masters in Public Policy from the Ford School at the University of Michigan, and a Bachelors in Social Science from the University of Michigan Honors College.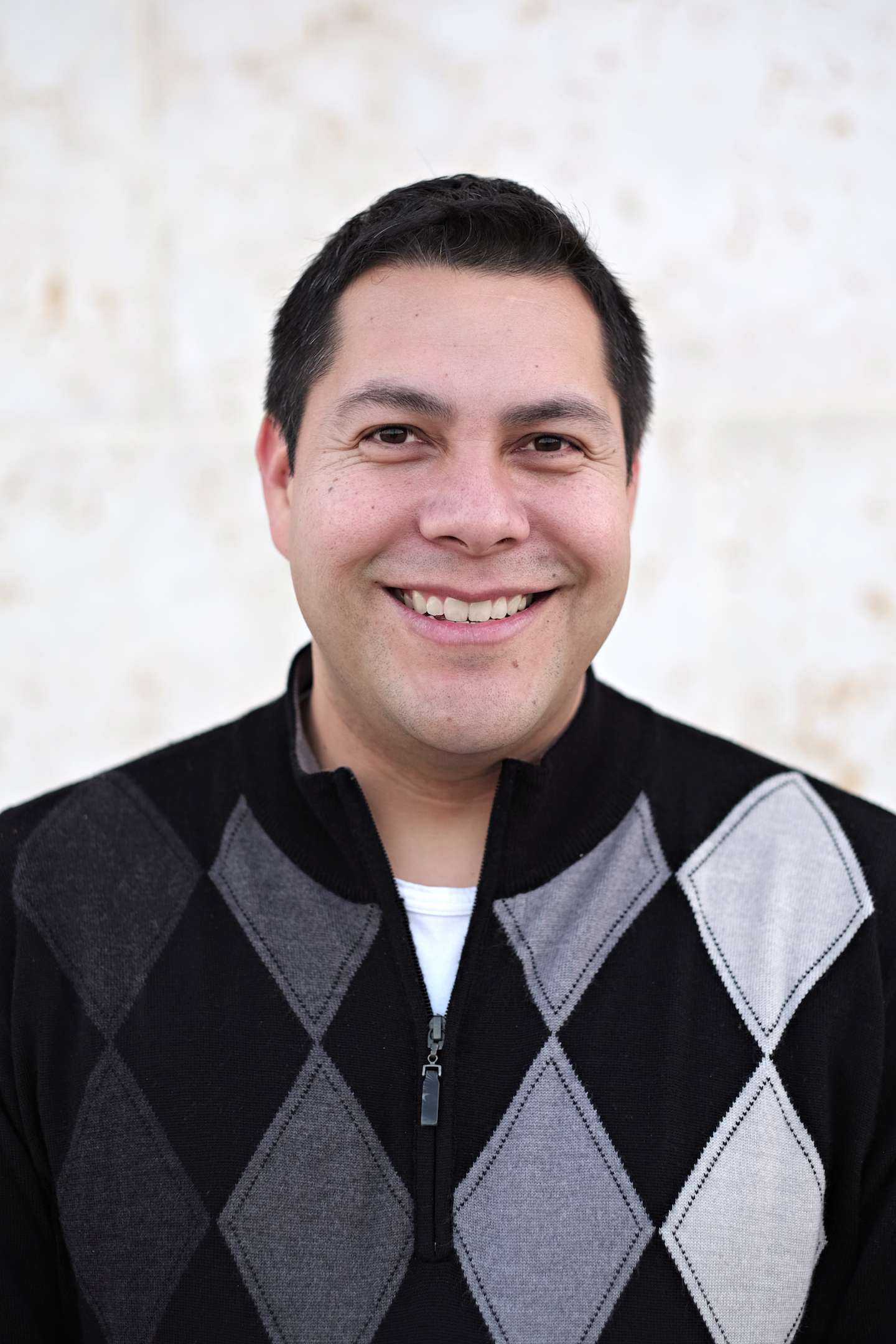 Deputy Executive Director – Mark E. RincónMark Rincón, of Baytown, Texas, entered the Foreign Service in September 2001 in the Political cone, and is currently serving as Deputy Executive Director at the Association for Diplomatic Studies & Training (ADST), a non-profit organization dedicated to capturing, preserving, and sharing the rich history of America's diplomats.
Previously, Mark was Principal Officer in Toulouse, France. He also served in Amman, Jordan, as the Cultural Attaché before joining an Embassy interagency team as the State Department lead for providing non-lethal assistance to Southern Syria. Before that Mark served in Washington, D.C. as a Special Advisor in the Office of European Security and Political Affairs (EUR/RPM). Other overseas assignments include Political Chief at Consulate General Basrah, Narcotics Affairs Director in Brasília, Peace Process Officer in Tel Aviv, Public Diplomacy Officer in Jerusalem, and Economic-Consular officer in Bogotá.
Mark speaks Arabic, French, Portuguese, and Spanish. He holds a Bachelor of Arts degree in Government and French from the University of Notre Dame, a Master of Public Affairs degree from the Lyndon B. Johnson School of Public Affairs at the University of Texas at Austin, and a Master of International Relations degree in European Affairs from the French Institute d'Études Politiques.
Mark is also a Hometown Diplomat, Woodrow Wilson/Department of State (Pickering) Foreign Affairs Fellow and has served in temporary assignments in Washington, D.C., Chile, and France. Prior to joining the Foreign Service he was a NALEO Congressional Fellow and a Rotary Ambassadorial Scholar.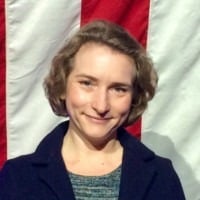 Deputy Executive Director – Lisa Terry joined ADST in 2018. She is also an editor of ADST's Memoirs and Occasional Papers Book Series.  She joined the Foreign Service in 2007 and has served as a consular officer in Islamabad, Istanbul, Singapore, Suriname, Estonia, and Manila.  A lifelong lover of history, Lisa has a BA in Classical Archaeology from the University of California at Santa Barbara and an MA in Art History from California State University at Dominguez Hills.  She also did graduate work at Bilkent University in Ankara, Turkey.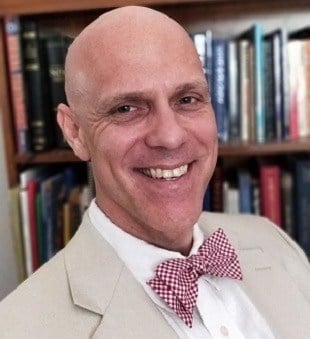 Chief Technology Officer – James Fowler started in elementary school as the kid who could make the classroom technology work. Originally from South Florida, he left a Ph.D program in Political Science to obtain an M.S. in Information Systems Engineering. His more than 20 years experience in the IT field includes work at prestigious institutions such as the University of Utah Computer Science and Engineering lab and the National Foreign Affairs Training Center. In 1998 he designed and deployed the technology for one of only 4, K-12 distance education programs authorized by the State of Arizona, providing education for more than 25,000 students annually. It was the first and largest program in the state and led to the launching of his own technology consultancy – My AZ Computer.com, Data Recovery, and Innovative Services, where he aided start-ups and established companies to grow using technology to their advantage.
In 2005, he joined the State Department as a subject matter expert, serving in Chengdu, China, Bogota, Colombia, Podgorica, Montenegro, Shanghai, China, Brasilia, Brazil, and Washington, D.C. He co-founded the Maker Space at the University of Montengro and co-founded the OSAC Cyber-Security Common-Interest Council, in Shanghai, China, where he also served as a cyber-security subject-matter expert to the American Chamber of Commerce. He speaks fluent Spanish, Portuguese, and Mandarin, with some Serbo-Croatian. A former lifeguard and paramedic, who enjoys sailing, flying, and rock-climbing, he is married, with 4 children and a piano.

Information Systems Administrator – Abdul Yassin joined ADST in 2018. He is an information Systems Administrator. He joined the Foreign Service in 2008 and has served as an Information Management Specialist in Pretoria, South Africa, Chennai, India, Manama, Bahrain and Baku, Azerbaijan, Washington DC. Abdul has a B.S. in Mathematics, speaks Somali fluently, and currently resides in Falls Church, Virginia.
Oral History Director (Emeritus) – Charles Stuart Kennedy has been director of the Foreign Affairs Oral History Program since its inception in 1985. A career officer in the US Foreign Service from 1955 to 1985, he retired with the rank of Minister Counselor. Mr. Kennedy was consul general in Naples, Italy (1979-81), Seoul, South Korea (1976-79), Athens, Greece (1970-74) and Saigon, South Vietnam (1969-70). He was educated at Williams College (BA) and Boston University (MA). He is the author of The American Consul: A History of the United States Consular Service 1776-1914, and co-author of The U.S. Consul at Work and American Ambassadors in a Troubled World. He was awarded the Foreign Service Cup from the Director General of the Foreign Service in 1997 for his work as an oral historian. In June 2014, the American Foreign Service Association (AFSA) gave him the Award for Lifetime Contributions to American Diplomacy in recognition of his distinguished Foreign Service career and a lifetime of public service. Previous recipients of this prestigious award include George H.W. Bush, Lawrence Eagleburger, Cyrus Vance, Thomas Pickering, George Shultz, and Richard Lugar. In 1986, after retiring from the Foreign Service, Stu became managing director of The George Washington University's Foreign Service History Center. There he created the Foreign Affairs Oral History Collection and began recording the insights and experiences of American diplomats. The program moved to Georgetown University and then, in 1988, to ADST. In that capacity, he has personally interviewed more than 1,000 retired American diplomats, some of whose careers date back to the 1920s.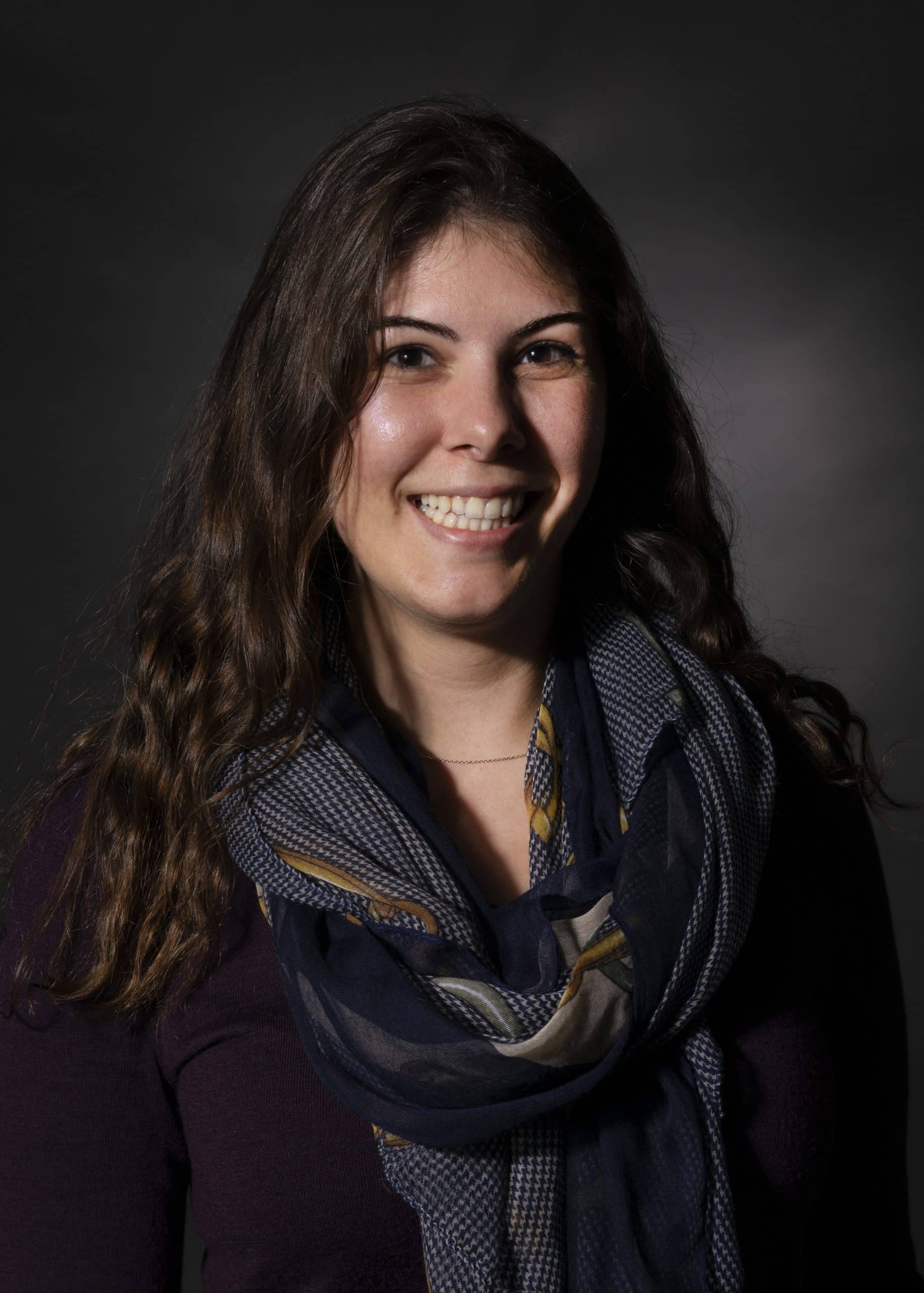 Oral History Program Manager – Heather Ashe joined ADST in February of 2019. She has a M.A. from George Washington University in Museum Studies, with a focus in collections management and interpretation. She received her B.A. from Skidmore College in History and Art History. Heather is originally from Connecticut, where she served as a board member for the Prospect Historical Society and volunteered at its historic sites in her hometown. After relocating to Virginia, Heather has held internships at the Workhouse Prison Museum in Lorton, VA and with the Ichthyology Department at the Smithsonian National Museum of Natural History in D.C. Heather also held a position as an Asian Art Specialist and Cataloger at Oakridge Auction Gallery previous to joining ADST. Heather now resides in Alexandria Virginia and is a lifelong equestrian.

Oral History Program Assistant – Monica Johnson joined ADST in February of 2020 as a volunteer and in September of 2020 as our Oral History Program Assistant. Monica's formative work years were as an Accounting Technician and then Administrative Assistant for a U.S. Navy command in Naples, Italy that provided services to the Sixth Fleet. Shortly after marrying a U.S. Navy engineer, Monica moved to the United States where she lived and worked in several locations on the East and Gulf Coasts. As a military spouse, Monica worked in several different positions including Program Specialist for HUD, Reports Analyst for the FEC, legal secretary for an attorney, and Personnel Relations Assistant for the GA Ports Authority. In more recent years Monica took on the role of educator and facilitator, as she lived with her husband and daughter on a 40ft. sailboat. She managed her daughter's homeschooling during the K-8 years and during that time also assisted her ailing mother and advocated for, and succeeded in obtaining benefits for her adult brother with mental health diagnoses. Monica has a B.A. in Political Science, speaks Italian fluently, and currently resides in Arlington, Virginia.

Deputy Oral Historian – Mark Tauber completed a career in the U.S. Foreign Service in 2013 divided evenly between political affairs and public diplomacy.  As a Political Officer, Mark worked on refugee issues in Central America, conventional arms control in Europe at the OSCE, and in Armenia, on the Nagorno-Karabakh dispute.  In Public Diplomacy, Mark received Meritorious Honor Awards for his work as a Cultural Officer in Romania and Hungary.  In Costa Rica, as Public Affairs Officer, he expanded Embassy San Jose's Facebook followers from 2500 to 150,000, began use of Twitter — reaching 10,000 followers in two years, and introduced live streaming of Embassy events.  During his final year as Director of the Office of American Spaces in the State Department, Mark authored an article on the history of American cultural/educational centers.
Before joining the staff of ADST in 2016, Mark received his teaching certification from the Commonwealth of Virginia in 2014 and served as a volunteer instructor with the Literacy Council of Northern Virginia.  Mark's degrees are in Diplomatic History (B.S., 1981) and Business Diplomacy (M.S., 1984) from Georgetown University.  He was also awarded a Master's Degree in National Security Resourcing from the Industrial College of the Armed Forces.  Mark speaks Spanish and French.
Publishing Director – Margery B. Thompson directs ADST's book-related programs, advises diplomats and others on editing and publishing matters, and coordinates the ADST-DACOR Diplomats and Diplomacy Series. Before joining ADST in 1995, she was director of publications and editor at the Georgetown University Institute for the Study of Diplomacy (ISD) from 1980 to 1994. At ISD she was co-editor and compiler (with Smith Simpson) of Education in Diplomacy: An Instructional Guide (ISD/University Press of America, 1987) and editor of As Others See Us: United States Diplomacy Viewed from Abroad (ISD, 1989) and Beacons: Great Teachers of the Georgetown School of Foreign Service (SFS/Georgetown University, 1994). She collaborated with ISD authors and publishers in the development, editing, and publication of many other ISD books, reports, and monographs and is now doing the same for ADST. Her previous appointments included the Institute of International Education, the Brookings Institution, the University of Pittsburgh Center for Regional Economic Studies, and the Pittsburgh Commission on Human Relations. She was educated at Northwestern University, the University of Pittsburgh, and George Washington University.
Office/Business Manager – Ashley Bentley is responsible for day-to-day business management, including financial accounts, membership, tax, payroll and budgetary matters.
ADST Presidents
Susan R. Johnson, 2016-
Chris Sibilla, 2015-2016
The Honorable Kenneth L. Brown, 2001-2014
The Honorable Edward M. Rowell, 1997-2001
The Honorable Stephen Low, 1992-1997
The Honorable Thomas Boyatt, 1989-1992
The Honorable Richard B. Parker, 1986-1989
ADST Executive Directors
Ben Reames, 2021-
Jeremy Beer, 2020-2021
Salvatore A. Amodeo, 2019-2020
Nathan Holt, 2017-2019
Judith Baroody, 2015-2017
Chris Sibilla, 2012-2015
James Warren, 2011–2012
John Naland, 2010-2011
Vicente Valle, 2009-2010
Les McBee, 2007-2009
Dan Whitman, 2006-2007
Marilyn Bruno, 2006
Jack Zetkulic, 2004-2006
Veda Engel, 2002-2004
LW Koengeter, 2000-2002
John Miller, 1999-2000
Richard Jackson 1998-1999
Dennis Kux 1993-1994
Eugene Bovis 1987-1988