Partners in Diplomacy is a podcast series exploring the service, sacrifice, and adventure of life as a Foreign Service family member. With support from the Una Chapman Cox Foundation, the series presents oral histories of spouses and partners working in the U.S. foreign affairs community. This project is designed to raise awareness of the important contributions Foreign Service spouses have made to U.S. diplomacy and our country, and offers Words of Wisdom from experienced diplomatic spouses.
Latest Featured Episode
As spouse to a US diplomat, Karl Deringer adapted his skills when living in different places, and has worked as a nurse, humanitarian and community organizer in Africa, massage therapist, embassy CLO, dance instructor, and stock trader.
You can find Partners in Diplomacy on several platforms or you can listen to our most recent episodes below.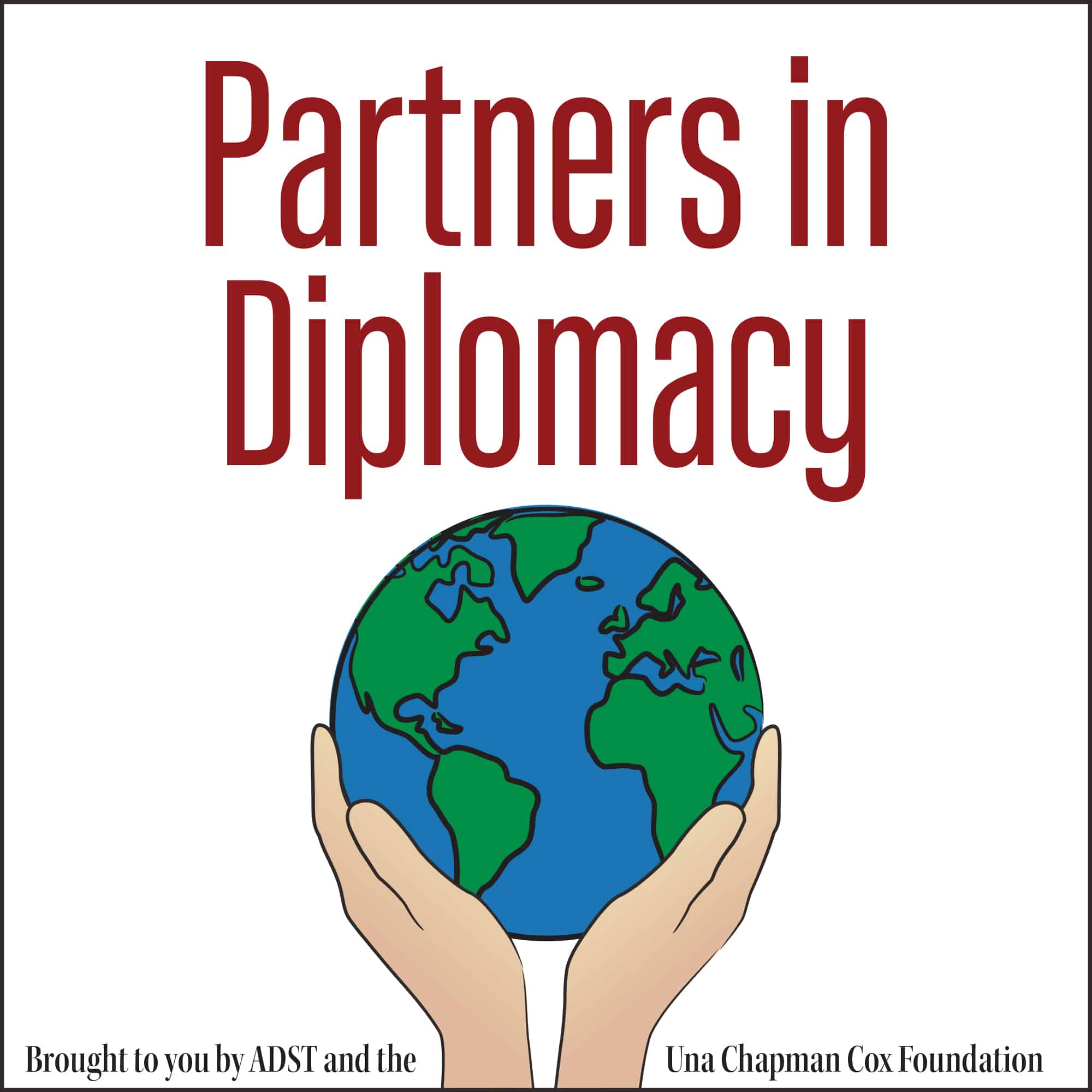 For more podcasts, check out our Anchor page.