Scholars around the world use ADST oral histories in books, journal articles, and dissertations. Here is a sampling of works that draw upon this rich resource. If you cite our work, please credit: Foreign Affairs Oral History Collection, Association for Diplomatic Studies and Training, Arlington, VA, adst.org.
Books
---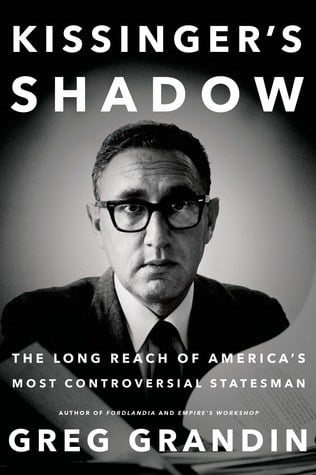 Pictured:
Grandin, Greg. Kissingers Shadow: The Long Reach of Americas Most Controversial Statesman. New York: Picador, Metropolitan Books/Henry Holt and Company, 2016.
Mwakikagile, Godfrey. Why Tanganyika United with Zanzibar to Form Tanzania. Dar Es Salaam: New Africa Press, 2014.
MacMillan, Margaret. Nixon and Mao: The Week That Changed the World. New York: Random House Trade Paperbacks, 2008.
Constandinos, Andreas. America, Britain and the Cyprus Crisis of 1974: Calculated Conspiracy or Foreign Policy Failure? Milton Keynes: AuthorHouse, 2009.
To learn about more books citing ADST's collection, click HERE
Dissertations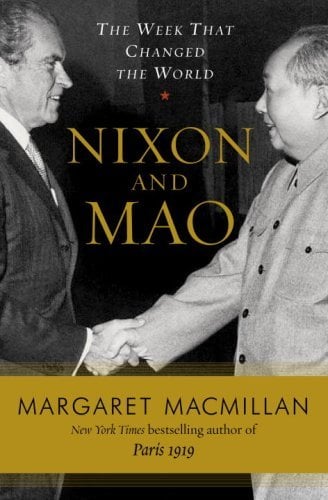 Some Examples:
Sinclair, Lauren. American Africanists, Academic Activism, and US-Africa Foreign Engagements, 1958-1971. PhD diss., New York University, 2015.
Daigle, Craig A. The Limits of Détente: The United States, the Soviet Union, and the Arab-Israeli Conflict, 1969-1973. PhD diss., George Washington University, 2008.
Wilsman, Adam R. Our Enemy's Enemy: Human Rights and the U.S. Intervention in El Salvador 1977-1992. PhD diss., Vanderbilt University, 2015.
Jackson, Galen. The Lost Peace: Great Power Politics and the Arab-Israeli Problem, 1967-1979. PhD diss., University of California: Los Angelos, 2016.
To learn about more dissertations citing ADST's collection, click HERE
---
---