In 2003, the United States Agency for International Development (USAID) allocated up to $650 million worth of food aid to meet urgent food needs in Ethiopia. However, during the same time period, it only provided six million dollars in agricultural assistance, even though more than 70 percent of all Ethiopian households relied upon farming for both food and income.
This experience showed, consequently, that providing food aid without enabling people to better their agricultural production efforts can adversely affect the relationship between agricultural development and developing nations.
With the highest prevalence of undernourishment in the world, African farming communities stand to gain the most from increased agricultural development. Despite the importance of rural African women participating in agricultural ventures, most U.S.-based research had ignored the major contribution of women in the rural economy. By shifting focus toward household dynamics and the processing of farming commodities, agricultural research has grown to acknowledge the input and successes of rural women in Africa.
Growing up on a farm in Wisconsin, Emmy B. Simmons learned the importance of farming in rural communities. This upbringing, along with her work as a Peace Corps volunteer in the Philippines, led to more than thirty years of experience in international agriculture and economic development, with a particular focus on the role of women in an agricultural economy. While working for USAID, Simmons sought to combat the issues facing agricultural development in Mali and Kenya, and she held a number of agriculture, research, and nutrition positions in Nigeria and Liberia.

Emmy B. Simmons' initial interview was conducted by Alexander Shakow on December 6, 2016.
Read Simmons' full oral history HERE.
Drafted by Maggie Dickinson
ADST relies on the generous support of our members and readers like you. Please support our efforts to continue capturing, preserving, and sharing the experiences of America's diplomats.
"…No thought had been given to household dynamics, food consumption, or women's involvement in the rural economy."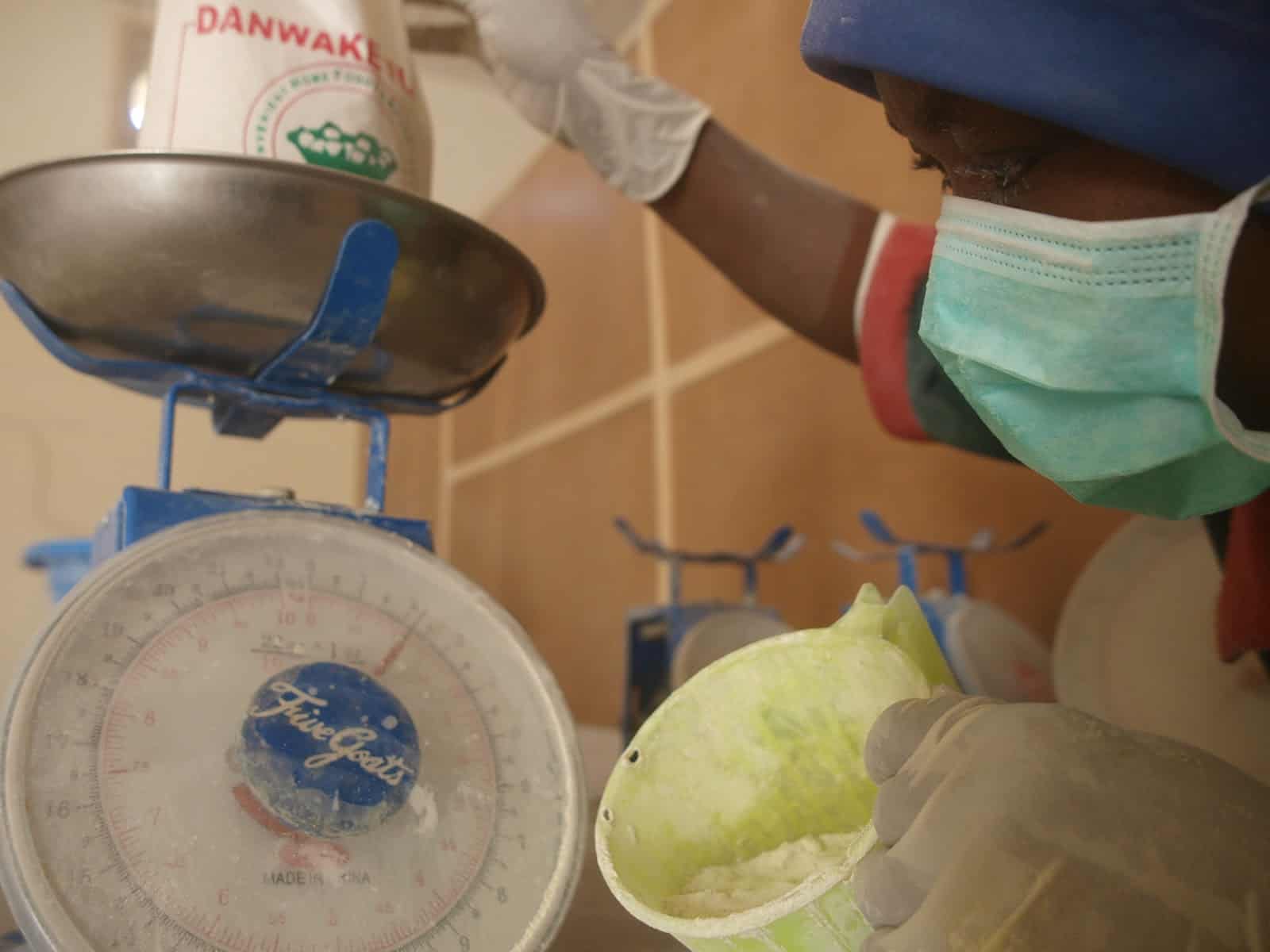 Agriculture in the Philippines: My paternal grandfather was a dairy farmer, with 22 cows, that is, not large-scale and heavily dependent on family labor. We grandchildren were engaged from a young age: cleaning the barn, washing the milk cans, picking potatoes, butchering pigs and chickens, and lots and lots of canning and freezing of the garden produce. In addition, from the time I was about eight years old, an aunt organized me, my older sister, and my three girl cousins in commercial ventures, i.e., growing strawberries and green beans for sale. So, my childhood was very much rooted in this small rural community and very much focused on church and the work of an extended farm family . . . .
During my junior year [of college], I took the Civil Service exam . . . and went in for an interview. They said you look like good Peace Corps material to us! I didn't know what skills I had since I had not yet finished college, but my assignment was in a "teaching English as a second language" program in the Philippines. In November of 1962, I took my first airplane flight and met the rest of the Peace Corps recruits . . . . I was assigned with another volunteer to a village cluster about 15 km outside of Baguio, the big summer capital of the Philippines and the site of Camp Hay, a U.S. military R&R location.
The population in the area was largely focused on farming and gold mining . . . . We were especially aware of the hardships that the parents of our students faced. There were no storage or processing options available. Farmers just packed the pineapples in the jeeps (that provided transport) and took them to town for sale on the six-spot market. For me, it was seeing a farm life with which I was familiar from a different side. The resulting poverty that our pupils experienced was much deeper than I had ever known. I also found that farming small acreage in a very mountainous community really couldn't allow you to get ahead. I was able to see [agriculture]. My roommate and I were invited to rice harvests occasionally; I never did the backbreaking work of planting, though.
One of the . . . formative experiences with Peace Corps that actually carried through to my USAID life related to food aid. One of our schools was chosen as a food aid recipient, in recognition of the deep poverty that many children experienced. I had never seen U.S. food aid programs before. The first commodity provided was bulgur wheat; that required cooking and was a product that no one was familiar with. They tested it out with the students; the kids hated it, but they would eat it if the porridge had plenty of dry milk and sugar. But the school did not have money for these extra ingredients, so all the teachers, including us Peace Corps Volunteers, had to pitch in. This naturally caused some resentment. Ultimately, it was discovered that wheat flour was available as a food aid program commodity. A deal was made to send the flour to a bakery, which took its cut, and then sent the bread rolls (pan de sal) back to the school for the children. The rolls were popular and the teachers got back to teaching. The nutritional impact, however, was doubtful.
"As a woman, I would be the only member of the team with access to the interior workings of families."
Master's in Mauritius: Somewhere during my second year in Baguio . . . I went to Manila for the interview and was offered a full scholarship to Cornell, starting in the fall of 1965. I had the opportunity to do field work in Mauritius for my master's thesis in the summer of 1966 and ultimately won an award for the Outstanding Master's Thesis of 1968 from the American Association of Agricultural Economics. [The thesis] was a study comparing different statistical methods for analyzing a national food economy. I used the case of Mauritius as that country imported more than 95 percent of its food. I spent two years in a Master's degree program, majoring in agricultural economics with a minor in international nutrition . . . . I was one of two women in the graduate agricultural economics program at the time. The other 98 or so were male.
I was able, in late 1969, to join a research team funded by [the Rockefeller Foundation], the Rural Economy Research Unit (RERU), headquartered at [Ahmadu Bello University]'s Institute for Agricultural Research. In 1969, I moved to Nigeria. Before I arrived, the RERU team consisted entirely of men and the focus of research efforts was male farmers, their production, and their relationships to the market. Further, the majority of the population in northern Nigeria were (are) Muslim and practiced purdah, which seriously constrains the ability of women to leave the confines of their housing compounds. Given the male focus of the RERU research plan, no thought had been given to household dynamics, food consumption, or women's involvement in the rural economy. I persuaded the team, with some difficulty, that I could add value to their efforts. As a woman, I would be the only member of the team with access to the interior workings of families and, based on my graduate work, I did know something about surveys, food consumption, and nutrition.
Women and the Rural Economy: In the end, I worked with a sample of 120 households and dozens of individual women in three villages around Zaria [Nigeria] . . . . My work showed that women's roles (largely invisible to the outside observer) were important to rural household dynamics, food supplies, and prosperity. Women in most of northern Nigeria did not work in the fields, but they processed agricultural commodities and sold them for cash, which they controlled as individuals. Fulani women in one village close to Zaria were entitled to market the milk of the cattle herds owned by male family members. After processing the milk (souring it) within the confines of the house/compound, they carried it to market (on their heads, in calabashes) about three miles away in Zaria. Often, the women also produced a millet-based product which, when combined with the milk, was a popular lunchtime street food—fura da nono—in the city. Hausa women, by contrast, rarely left their housing compounds, but managed active microenterprises (what I called "occupations") by using their children, especially young girls, as their runners and marketing agents. Women would buy ingredients for the snack foods generally eaten at lunchtime or raw commodities that could be further processed into edible foods such as dried baobab leaves, fermented locust bean cakes, and groundnut oil and presscake (known as kulikuli). The young girls were expected to work for their mothers until they were in their early teens, when they would be married off and confined to purdah. I wondered if simply organizing these home-based enterprises into a network, especially those for the usually-profitable groundnut oil processing, would be competitive with mechanized processing and enable women to earn more predictable, steady incomes. Perhaps one of the more important outtakes of this experience with the Rural Economy Research Unit at Ahmadu Bello was being in on the first phase of gender studies . . . .
"I had never experienced the level of blatant discrimination expressed by the USAID/Liberia Mission Director."
When I was in Washington, I interviewed with USDA and got a positive response. So when I returned to Liberia, I introduced myself to the USAID Mission Director to indicate my interest in the job. He looked at me straight on and said, "Well, we won't hire you for that job because we can get you a lot cheaper here [as a local resident spouse]."
People often ask me whether, at any point in my career, did my being a woman cause anyone to discriminate against me professionally. While I had riled my major professor at Cornell University by leaving before completing a PhD and I had to sell my comparative advantages to the all-male RERU research team in Nigeria, I had never experienced the level of blatant discrimination expressed by the USAID/Liberia Mission Director.
"Millions of people starved to death as a result of drought and deliberate inaction."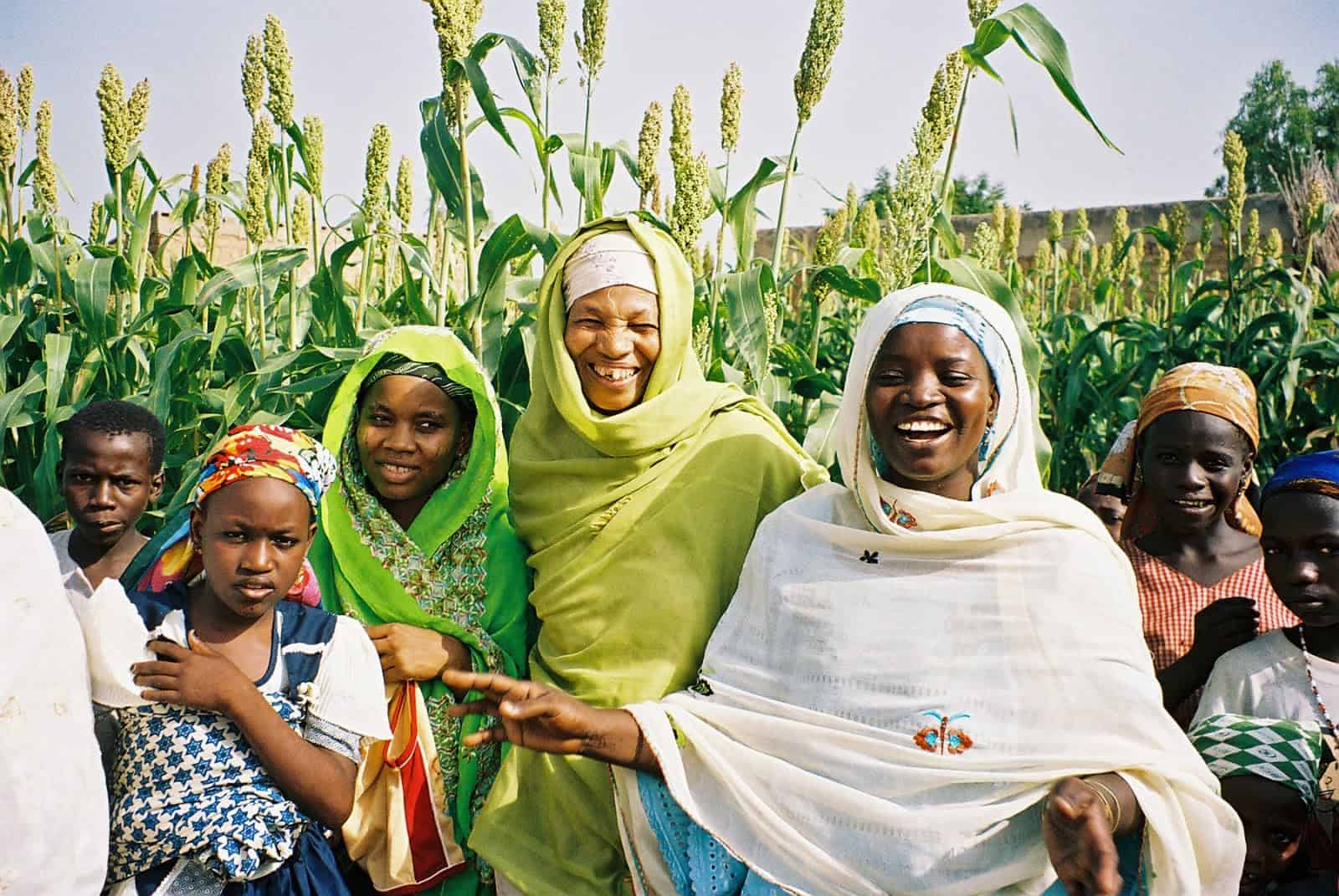 Food Aid in Ethiopia: As a senior program/policy advisor in the Regional Economic Development Office for East and Southern Africa (REDSO/ESA) from 1991-1994, I was part of a short-term team sent to Ethiopia to help convert the food aid-only USAID program of the 1980s into a more development-oriented program. In the early 2000s, however, there was a real concern among Ethiopian leaders that donors were heading in different directions with humanitarian assistance programs in Ethiopia. Further, repeated food crises indicated that Ethiopia's "agriculture development-led industrial strategy" was not moving forward as quickly as needed.
In 2003, to be specific, USAID provided between $500 million and $650 million worth of food aid to Ethiopia to meet urgent food needs; at the same time, USAID was programming about $6 million a year in agricultural assistance even though more than 70 percent of all Ethiopian households were rural and most relied upon farming for both food and income. This disparity between USAID's food aid funding and agricultural development investments resulted, in part, from the fact that USAID's development assistance (DA) funding was so limited. Further, Ethiopia's agricultural policies and USAID's understanding of best practices for agricultural development were not aligned. The state continued to play a controlling role in markets, provided unsustainable agricultural input subsidies, etc. However, it was pretty evident that continuing to provide food aid without enabling people to better succeed in their agricultural production efforts was not a productive pathway forward….
Food aid is still a factor in USAID support to Ethiopia, but the government has increasingly moved (with institutional support from the Bill and Melinda Gates Foundation as well as input from other bilateral and multilateral donors and infrastructural investments by China) to boost agricultural productivity and to take the lead on expanding the food safety net as needed to avert famine. In 2017, Alex de Waal, a regional expert, described the PSNP program and the Government of Ethiopia's ownership of it as evidence that we could see the "end of famine" through the appropriate exercise of political leadership and governance.
Unfortunately, the Ethiopian experience of 1985, when millions of people starved to death as a result of drought and deliberate inaction, is being replicated in South Sudan, Somalia, and other countries today. De Waal asserts that Ethiopia has shown what needs to be done to avert famine, but the political will and resources to build on the lesson of Ethiopia's experience are still missing in so many countries and famine is still a reality.
Final Thoughts: Agricultural development work is more frustrating and controversial, even though the outcome of food security and healthy lives is clearly important. Not every agricultural project results in a bountiful, affordable, and accessible food supply. The sector is complex and farmers, markets, and Mother Nature play leading roles in determining the outcomes year-to-year. Even the Green Revolution – the result, in part, of agricultural research investments and institutional developments supported by USAID – has its detractors: not all farmers benefitted, it bypassed Africa, the new seeds led to the loss of indigenous genetic material. But getting "the food and agricultural system" to work even a little bit better – more productively, more efficiently – is likely to be more sustainable and to have a larger impact over the long run.
So from Nigeria to Liberia to the Sahel to Mali to the rest of the world, I continue to find agricultural development a worthy challenge . . . . Whether your efforts have the impact that you want them to have is one of those nagging questions. However, I have been lucky to be able to bring creativity, some management skills, and a commitment to collaborative effort to bear. If I were to live another 40 years, I am sure my agenda would evolve, but I can't see how the challenges of food, agriculture, sustainability, and Africa are going to go away. So I hope I am able to continue to pursue my passions and do what I can to make the world a better place.
TABLE OF CONTENTS HIGHLIGHTS
Education
BA in International Relations, University of Wisconsin-Milwaukee
MA in Agricultural Economics, Cornell University 1965-1967
Joined the Foreign Service 1982
Bamako, Mali—Agricultural Economist, Sahel Development Planning Team 1982-1987
United States Agency for International Development
Nairobi, Kenya—Head of Policy and Program Division, Regional Economic Development Office for East and Southern Africa 1991-1994
Moscow Russia—Senior Program Officer 1995-1997
Economic Growth, Agriculture, and Trade Bureau—Assistant Administrator 2002-2005