Women have come a long way in fighting for equality within the workforce. This has inevitably shaped relationships for women throughout all careers. Within the Foreign Service, a woman's career, both formal and informal, has not only been vital to promoting American diplomacy, but also has seen a dramatic change when it comes to women's social and romantic relationships.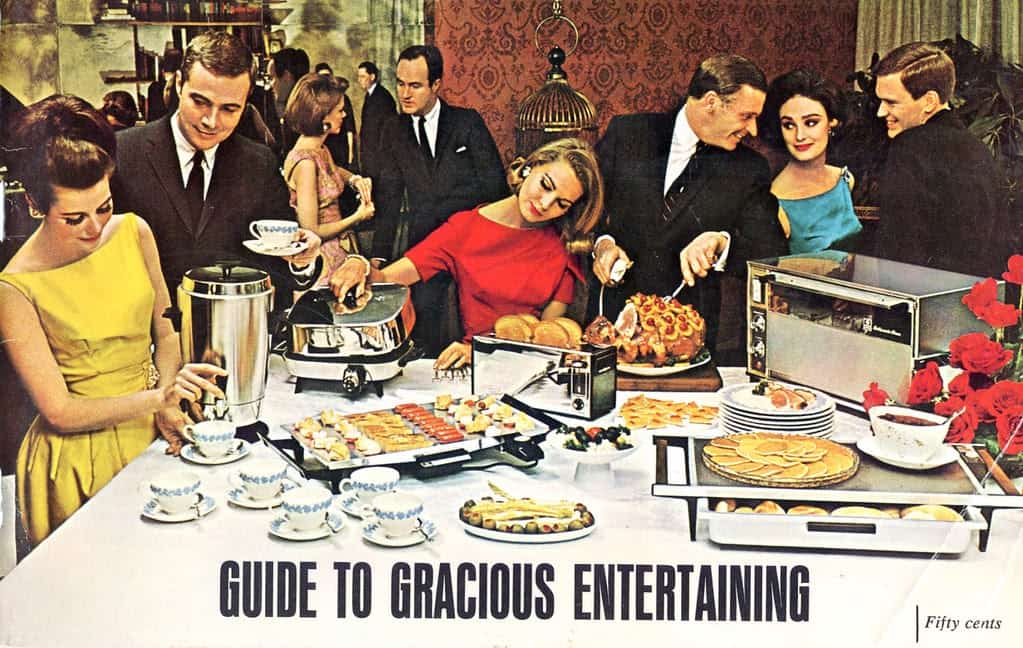 During the early days of the Foreign Service, women mostly served in an unofficial capacity as wives of their Foreign Service Officer husbands, though they often figured into their husband's official performance evaluations. Over time, as more women joined the Foreign Service, they faced sexism and institutionalized discrimination in hiring, pay, promotion, and a requirement for female FSOs to resign when they get married. Although the women's movement and legal victories have helped women advance in the workforce, women still make important sacrifices to manage relationships and marriage in the Foreign Service—whether as a single person, a "trailing spouse," or as a part of a tandem couple.
This ADST Moment in Diplomatic History profiles five women who all had very different marital relationships within the same career. Their first-hand accounts describe not only how relationships between spouses have shifted throughout time, but also the evolution of women's roles within American diplomacy.
Background on the Role of Women in the Foreign Service:
In the 1950s and 60s, the role of women in the Foreign Service mostly consisted of being the "wife of" a Foreign Service Officer. These women held informal positions as their husbands' spouses, which were often vital to their husband's success within the Department of State. Promotions for Foreign Service Officers were deeply affected by the efforts of wives in building a strong social network and reputation for their husbands. Wives were frequently put on their husband's Officer Evaluation Report as references for their husbands' performances. The relationship between a couple was therefore solidified by this informal construction; a partnership was formed between the husband and wife. Patience Spiers was married to Foreign Service Officer Ronald I. Spiers. She was very much involved in the traditional role of wives in the Foreign Service and recounts her experience of taking on this vital yet often unrecognized position in American diplomacy.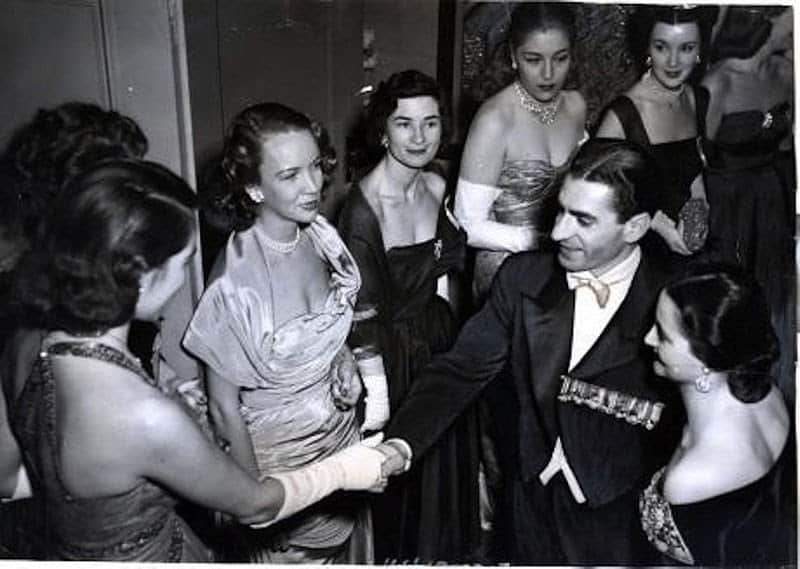 Julia Child, an American cooking and television personality, is widely known for her rejection of participating in the traditional role as a wife to a Foreign Service Officer. Julia Child and women who took a similar approach usually saw a direct correlation between their rejection of this role and their husband's lack of promotions and early retirement. While the expectations for these women were high-stake and pressured, they rarely received any recognition for their tremendous work in building American diplomacy. In the rare cases that women held official Foreign Service positions, if they married, it was both expected and encouraged for them to resign. Foreign Service Officer Phyllis Oakley describes how most women "accepted that discrimination without batting an eyelash." She married another Foreign Service Officer and therefore resigned to take on the "wife of" role for sixteen years until she re-entered the Foreign Service.
As the women's movement in the United States gained momentum in the 60s and 70s, women in the Foreign Service called for the attention of the discrimination that existed in the Department of State. Allison Palmer is one of many women within the Department of State who advocated for legal and social changes for women. Through their efforts, the Department of State began to shift their policies to include women in the workforce and alter the expectations that existed for women in the Foreign Service. This included the ban of referencing wives on the Officer Evaluation Report. Denormalizing this traditional mindset was the beginning of the shift in workplace culture within the Foreign Service. Women who once only compromised under 10 percent in the Foreign Service now make up about 40 percent. While there has been great progress for women in the Department of State, many continue to face obstacles that are rooted in sexism. Stephanie Kinney stood amidst this shift within State. While policies now allowed married women Foreign Service Officers, they were still expected to perform representational roles. Throughout our oral history collection, other women Foreign Service professionals also recount their struggles.
Changes in the workforce resulted in reshaping relationships for women. Not only were more women admitted into the Foreign Service, they also remained in this profession for their entire careers. With the amount of social commitment required in the Foreign Service, it is said that there is a particular difficulty for women to both form and sustain relationships as a Foreign Service Officer. It is not uncommon to find Foreign Service Officers who either began and completed their careers single or ended up divorced throughout their careers. One may hear this and want to turn away from this career, but there are misconceptions to this observation. The Foreign Service is not alone in this overall trend in relationships. Women across the country remain single and continue to enter the professional workforce. It is increasingly common for women to take control of their own lives, which in effect shapes relationships. Many women in the Foreign Service describe the deep fulfillment they obtain from their work, and are now getting the due recognition they deserve for serving and upholding American diplomacy. Patricia Murphy was a Foreign Service Officer who was part of a "tandem couple," meaning both spouses are Foreign Service Officers. She describes the challenges involved in coordinating careers as a couple. Another FSO, Judith Baroody, had a "trailing spouse:" a partner who is not in the Foreign Service but accompanies their spouse. While in both cases spouses made sacrifices in order to coordinate accordingly, they describe the fulfillment in managing a healthy medium.
These five women all had very different marital relationships within the same career. Their first-hand accounts describe not only how relationships between spouses have shifted throughout time, but also the evolution of women's roles within American diplomacy. You can read more Moments on women in the Foreign Service. Go here to learn more about Allison Palmer's case and Julia Child's story.
Patience Spiers' interview was conducted by Jewell Fenzi on August 13, 1991.
Read Patience Spiers' full oral history HERE.
Phyllis E. Oakley's interview was conducted by Charles Stuart Kennedy on March 8, 2000.
Read Phyllis E. Oakley's full oral history HERE.
Stephanie S. Kinney's interview was conducted by Charles Stuart Kennedy on March 25, 2010.
Read Stephanie S. Kinney's full oral history HERE.
Patricia A. Murphy's interview was conducted by Jewell Fenzi on June 14, 1988.
Read Patricia A. Murphy's full oral history HERE.
Judith Baroody's interview was conducted by Charles Stuart Kennedy on May 4, 2016.
Read Judith Baroody's full oral history HERE.
ADST relies on the generous support of our members and readers like you. Please support our efforts to continue capturing, preserving, and sharing the experiences of America's diplomats.
Drafted by: Melissa Cooper
Excerpts:
PATIENCE SPIERS—Foreign Service Associate (1955–1989)
"Sometimes I put "unemployed." (laughter) It's literally true."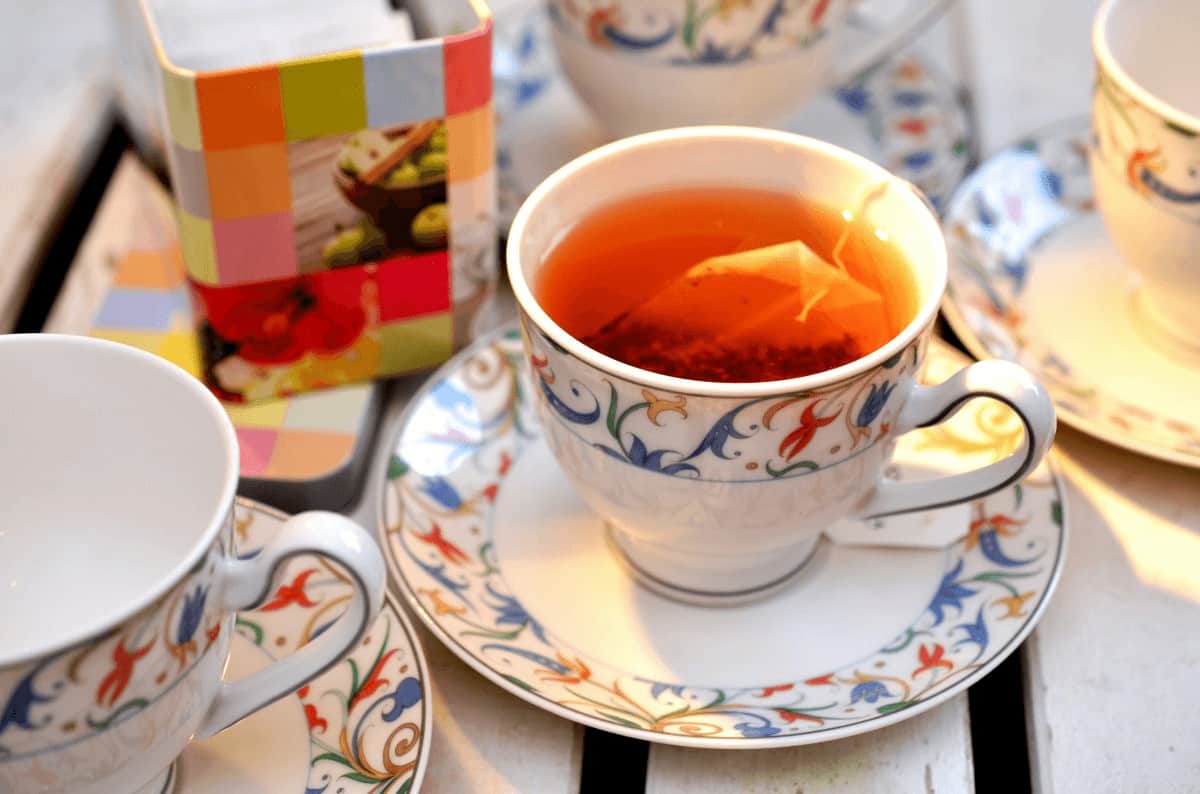 SPIERS: David K.E. Bruce was the Ambassador. He's one of my great memories—such a courtly, old world gentleman and diplomat, it was a great pleasure to have him as a first Ambassador. And Evangeline Bruce too was a model to emulate, I think. Very traditional in her expectations for the younger wives. She had a coffee meeting once a month to which we received formal written invitations, and were expected to respond with formal written acceptances or regrets. To regret, one had to have a very good reason. You were expected to attend, and to wear a hat and gloves to these morning coffees.
Q: Well, of course she'd grown up in the Foreign Service.
SPIERS: Yes, and it was a pattern that I never saw copied again in any other place. I think she used that as a way of training younger wives how to write formal notes and how to respond to invitations, and it was useful for that reason. Although many people objected to the requirements, I think it was a useful learning device and beneficial even if (she laughs) slightly onerous at times.
Q: And then was the coffee just a "coffee," or did she have a …
SPIERS: No. She often had a program of some distinguished playwright or an artist or a musician, someone who would give a talk, and then coffee would be served. It was a cultural program, and a lot of fun, actually. I usually enjoyed it; and that wonderful house in Regents Park in London. So it was a very interesting introduction to the Foreign Service for me.
…
Q: You did tell me there was discussion about the Foreign Service Associates proposal and that names were being bandied about that you didn't like, and you said let's make it "Foreign Service Associate." Do you remember what some of those other names were?
SPIERS: It seemed to me that "Foreign Service Associates" was less demeaning than some of the other titles—[they agree that having discussed this over a year ago, recollection is unclear]—you don't remember?
Q: No.
SPIERS: I think one may have been "Foreign Service Dependent" or "Dependent Spouses." I don't remember the others, but I think that "Foreign Service Associates" appealed to me because it had no connotation of a superior and/or subordinate relationship, it was just an association, of one sort or another.
Q: Did they discuss the Foreign Service Associate proposal at those meetings? Did that grow out of those meetings, or was the proposal brought to the meeting after we responded to the FLO questionnaire. I was in Trinidad at the time, as the CLO, and I remember sending in a cable.
SPIERS: I don't think that it arose from those meetings. I think the idea was already being talked about by the women, and the men in management positions at that point became aware of it. The proposal didn't come out of that meeting and wasn't shaped at the meeting. I think the proposal was shaped more by the women, by Forum, and other such discussions, not by the Wye proposals.
Q: And they never talked of reapportioning representational funds so that spouses could be paid salaries?
SPIERS: I think it's always been a problem of getting proposals of that sort through Congress. Congressman Neil Smith's committee, the House Appropriations sub-committee that deals with State Department budgets, is a little bit resistant to ideas of this sort. Smith has been in Congress for about 40 years, his wife has always played a traditional role, and he doesn't see any need for such a change.
Q: I've detected that they really want recognition, too. They don't want to be nonpersons. One young spouse with tears in her eyes said, "This is the first time in my life that I've had nothing to fill in a blank for "occupation."
SPIERS: I'm always torn between putting in "none" …
Q: (laughing) But you did, you put "none" and I put "Foreign Service spouse question mark." So I'll have to take that out …
SPIERS: By saying "none" it's a statement. Sometimes I put "unemployed." (laughter) It's literally true.
****
PHYLLIS E. OAKLEY—Foreign Service Officer (1974–1999)
"Women in the Foreign Service knew that if they married they would have to resign and we accepted that discrimination without batting an eye lash."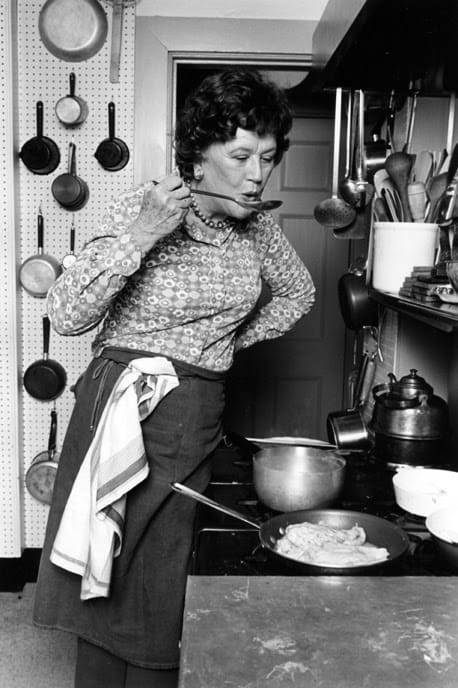 OAKLEY: By this time, we had decided to get married and it was a very complicated situation. I knew that I had to resign. I must say that at the time my consciousness was very low. Women in the Foreign Service knew that if they married they would have to resign and we accepted that discrimination without batting an eye lash. At the time, there weren't many vacancies for junior officers; if the Department had offered me something potentially interesting and challenging, I might have felt differently about resignation. My decision to get married was undoubtedly greeted by personnel with relief because it was just one less person whom it had to place. I was told that the Department could not pay my way to the Sudan to get married, but that it might be able to arrange a marriage by proxy. Dwight Dickinson was the person in personnel trying to be helpful and take care of my problems. I told him that I did not want to get married by proxy; I didn't think that it really was the way to start a marriage. A number of people found my situation quite amusing and used to laugh at my wedding plans; it confirmed their prejudices about the Foreign Service accepting women.
Q: It was pure discrimination, and the Department even today still had troubles employing both husband and wife.
OAKLEY: That is true, but the 1950s were totally different from today. In those days, when women married, they generally did not work. I never asked to see the regulations about married women; I did not object nor demand a job when I got to Khartoum. I just accepted life as it was generally lived. In fact, the Department operated by custom, and not because of legal limitations, but no woman thought of challenging those customs—our consciousness was very low indeed.
Q: I read somewhere that until 1974, a middle grade male officer could support a wife and a family. But that from that time on, a family needed two incomes. So economics apparently had some impact in changing customs.
OAKLEY: I am sure that played a role. As I said, in 1957-58, it never occurred to me to challenge the Department on its personnel policies. I was deeply in love, ready for marriage. I did not see myself as a victim in marrying Bob; it was the beginning of a new phase in my life. I had had a feeling on a number of occasions in college and at Fletcher, as I was taking one more test or filling out one more application, that it might have been easier and time to give up and just get married. That is what many women did. They didn't see any use in pushing and fighting for certain positions when the outcome was quite evident when one got married. I knew how they felt as I had had similar feelings at moments of discouragement. But when I decided to marry Bob, I didn't feel that I was doing it because other professional avenues were just too hard; I looked forward to being a partner in a shared life in the Foreign Service.
….
"The management of children and a household and the required social life was a full-time job."
OAKLEY: Sometime during our tour, we began to hear that the State Department was changing in regard to women. The issue of married women in the Foreign Service had been revisited and policies were changing—for example, women were no longer required to resign when they married. So I went to see the Embassy's personnel officer and told her that in light of the policy changes being implemented and in the likely event of a next assignment to Washington, I would want to apply for a return to the Foreign Service. The personnel officer suggested that I not wait until the summer of 1974, but that I submit my request right away. She knew that the process would take some time and she, wisely, was prepared to lend a hand in getting the paperwork completed in Beirut and submitted to the Department. So I prepared all the documents and letters required. That personnel officer was very helpful.
By the end of June, 1974, we were all back in Washington. Bob had been pulled out of Beirut earlier in the spring to be in Geneva if Middle East peace talks started there, but I stayed so that the children could finish school. I knew by then that in the fall my request for reentry would be approved and that I would rejoin the Foreign Service. At this point, I felt I could do it—our daughter was going to enter high school—the National Cathedral School—and our son was going into junior high, and we would probably be in Washington for a while. So the timing for reentry was quite propitious and soon after our return to Washington, I "came back in."
I should say one other thing about my decision. I have never denigrated the role of women and wives in the Foreign Service; I was "wife of" for sixteen years and know how difficult it is to manage a family under very trying circumstances and many moves. The management of children and a household and the required social life was a full-time job. We had wonderful posts; I did volunteer work when I could. I did learn what it took to play a contributing role in the Foreign Service overseas and it was an invaluable education. So I didn't reenter the workforce because I looked down at the role of a Foreign Service wife.
Q: I certainly agree with that, but it is very hard to impart that point to succeeding generations. My wife certainly played a major role in my overseas assignments. I think that attitude changed later on, but I do believe that the U.S. had a much more solid representation abroad because we had these husband-wife teams that worked so well together for the benefit of the U.S.
OAKLEY: As I mentioned before, when we were in Khartoum, Bob's grandmother came to visit us and told me to watch the ambassador's wife and do everything she did because she was a paragon of virtue—managing the household, entertaining, and assisting the ambassador in making sure that the embassy staff cared for newcomers and others who might have needed some special attention. By the time we went to New York in 1971, I think this atmosphere had changed. Of course, New York was a unique posting, but in general the feeling of an "embassy family" was rapidly disappearing. People were very much more on their own, and it could be a big, lonely city, and yet I really didn't mind because it gave me considerably more liberty to do what I wanted.
….
"The Foreign Service must be seen as a way of life, not just a job."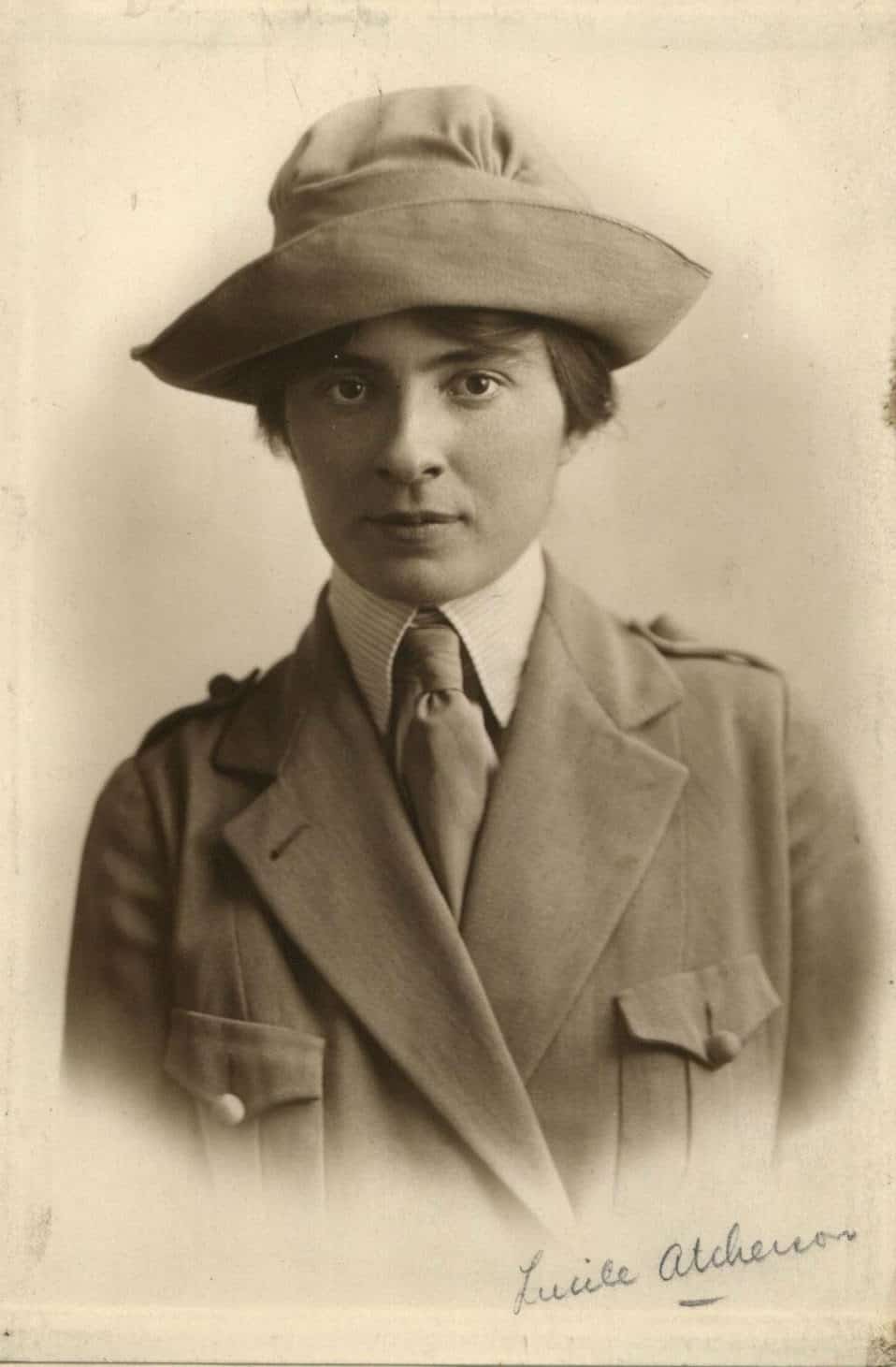 OAKLEY: Someone recently asked me the question of what might have happened to my career if I hadn't been forced to resign when I married, or if I hadn't married. Those possibilities had really not occurred to me—and I gave a lot of thought to my answers. I think I would have had a good career, but I don't think it would have been as rich and rewarding, and varied, as it turned out to be. I know my life certainly would have been different and probably harder. I like to think that I helped Bob in his career and I know he helped me.
Q: Of course, a mother spending full-time with her children can not be duplicated; it is awfully important.
OAKLEY: I don't regret those years that were devoted to Bob's career and our children. Those 16 years I was out of the Foreign Service were not dull and boring—we were moving from one continent to another every two years and it was hard on our children. By the time I returned to the State Department, our daughter was entering the National Cathedral School and our son went to junior high school. Perhaps my re-entry was difficult in another way, as our family was used to my doing everything. I think we really would have had problems moving every two years if I hadn't been there at home all the time in the early years.
Q: There just isn't a totally satisfactory way to have both a career and a family, particularly in the Foreign Service.
OAKLEY: You're right. I have given advice to women who have come to me with questions about Foreign Service life—that going into the Foreign Service is a career; it is not just a job and it is certainly not a 9:00 to 5:00 job. Entertaining and enjoying meeting people socially is important, as well as writing reports and staying late to get them out. All of these requirements are important, even essential. The Foreign Service must be seen as a way of life, not just a job.
****
STEPHANIE S. KINNEY—Foreign Service Officer (1977–2003)
"'So, if you are a girl and want to have both a Foreign Service career and a family, this is not a good choice for you. It is very clear from State Department literature that the only way that women can really rise in the Foreign Service is to marry a successful officer.'"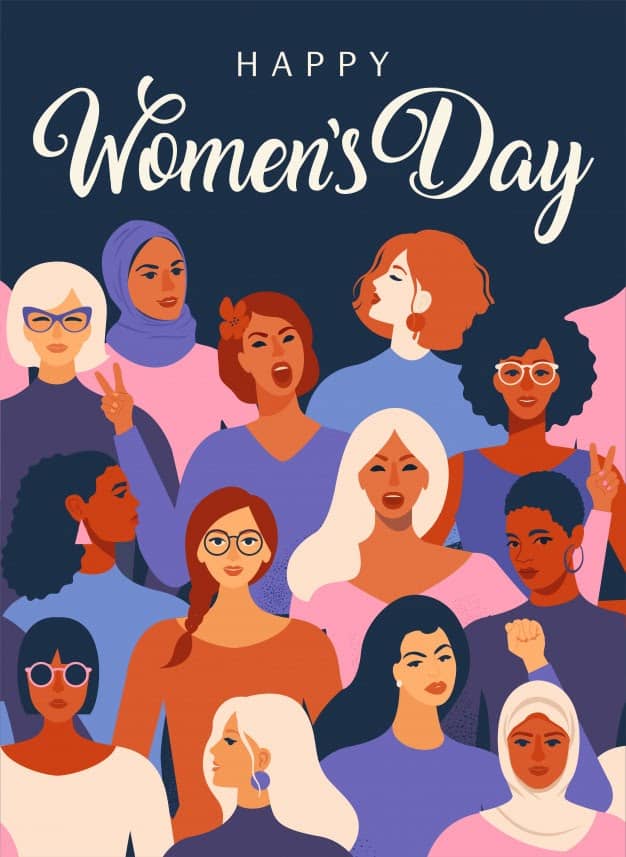 KINNEY: My conclusion at the end of the paper went something like this: "So, if you are a girl and want to have both a Foreign Service career and a family, this is not a good choice for you. It is very clear from State Department literature that the only way that women can really rise in the Foreign Service is to marry a successful officer." (I quoted this back to the men on the Board of Examiners during my Orals examination in 1971.)
….
KINNEY: I knew Douglas had always wanted to be a Foreign Service Officer, so I told him that he should pursue that because they had just changed the rules for married women, and I would take the exam, and we could just both go around the world being Foreign Service Officers together. It didn't occur to me that I might not pass the written exam or then might not pass the oral exam and not be put on "the list." Little did I know.
Q: Well, then, so Doug went into the basic officer course, A-100.
KINNEY: Yes, he went to A-100, and I went to the "Wives Seminar."
Q: What was some of you might say the spirit and attitude of the wives that you were with?
KINNEY: Well, we were questioning more than I think had been the case five years before. I only know my class. Bonnie Miller was in it, Ambassador Tom Miller's wife. There was a lot of expectation that times were changing. The "Declaration on Spouses" edict had been published, so it was clear that wives no longer had to do "representation," but it was still expected. It was still seen as something important. There was still an emphasis on the importance of the wife's role. After all, we were all taking the "Wives Seminar." Dorothy Stansbury was the head of the Wives Seminar, and she really stressed the diplomatic value and importance of getting out and networking. We were to bring people to the table, into American homes and thereby facilitate relationships. Doing so would facilitate the business relationships of the male officers and thus the work of the U.S. Embassy. It all made great good sense. Most people just thought that anyone who wanted to be paid for work or have a career of her own was a little crazy or a troublemaker.
….
KINNEY: It was this kind of generational shift for people in my generation; we were questioning the details but accepting that we were in a new era, which for the first time prohibited any comment or review of our activities in our husband's Officer Evaluation Report (OER). Nonetheless, we were not so naïve that we thought we could go out and burn bras and not harm our husband's career in the process. So there was a respect for both the privilege and the responsibility of being married to an officer; however, many of us no longer saw ourselves as an extension of him, rather it was a responsibility taken on by a couple made up of two individuals.
….
KINNEY: I had a clear vision of what we needed to do on family issues, and I saw myself as the link between the people who had the power and the influence to decide and make things happen and the people who needed and very much wanted to see things change. The sound byte of the day was, "The only thing worse than being a dependent (which is what people had been officially named before the 1971 Declaration on Spouses) is being a non-person." Even senior wives could relate to that.
FLO (Family Liaison Office) was designed with two functions in mind. The first was to provide easily accessible, needed information to family members so that they could make informed and sound personal decisions and solve problems that resulted from or were conditioned by the realities of Foreign Service life and State Department bureaucracy. The second function was to provide a link to management such that when policy decisions that had a direct or indirect impact on families were being made, there would be a voice for families at the table. This voice would be the Director of FLO, drawing on the information that FLO would in turn be able to collect from and about family concerns. Miraculously, this is eventually what came to pass.
….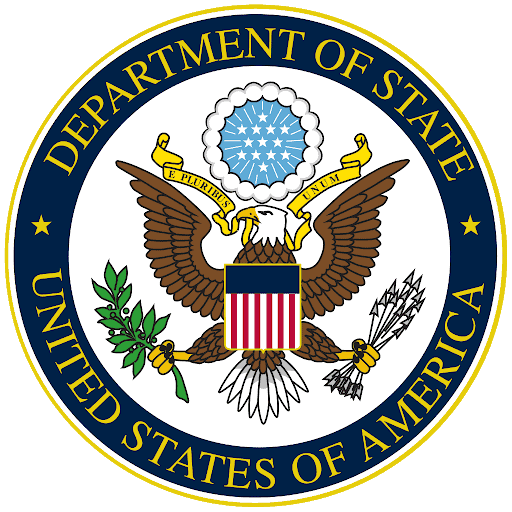 KINNEY: There were lots of wives who looked quite askance at this younger generation. I had to prove myself to them before I had to prove myself to Charlie Hill, the DG's rep. The old "honey gets more flies than vinegar" just seemed to me an obvious rule of thumb in a place as hidebound as the Department of State. This was an essentially 19th century British model and organization coming to terms with some pretty dramatic demographic, social and economic change within the U.S., whose increasingly educated younger generation of women was spreading a strong feminist perspective and series of complaints.
As you pointed out, in 1974 or thereabouts, it became increasingly evident that you could no longer maintain a middle class lifestyle on one salary, or that it was going to be increasingly difficult to do this over time. By then, we also had the first really large generation of college-educated women who had not gone to school to get married but rather to acquire capabilities and skills for which they wanted to be paid. They didn't want to give it away for free.
In society at large, you also had the reality of one marriage in two ending in divorce, which particularly if you were tied to the Foreign Service, meant that you were putting yourself in financial and personal jeopardy. This became more apparent as the '71 Declaration on Spouses freed male officers to divorce, something that earlier might have adversely affected their careers. All of the sudden, the below average FS divorce rate became average, and it was clear that assuming your husband would be true forever was foolhardy. This was especially true when it was very evident that there were lots of bad marriages in the Foreign Service and lots of "foreign affairs." I mean I saw it on Douglas' junior tour in Mexico; our DCM was a drunk and a philanderer. There were a number of very sad cases of FSOs who left their wives and left them high, dry and impecunious. A friend of yours, Jane Dubs, Spike's wife, became the poster child for this situation.
****
PATRICIA A. MURPHY—Foreign Service Officer (1981–19xx)
"Their careers suffer, I think, by being tandems. But that's all right. It's worth it."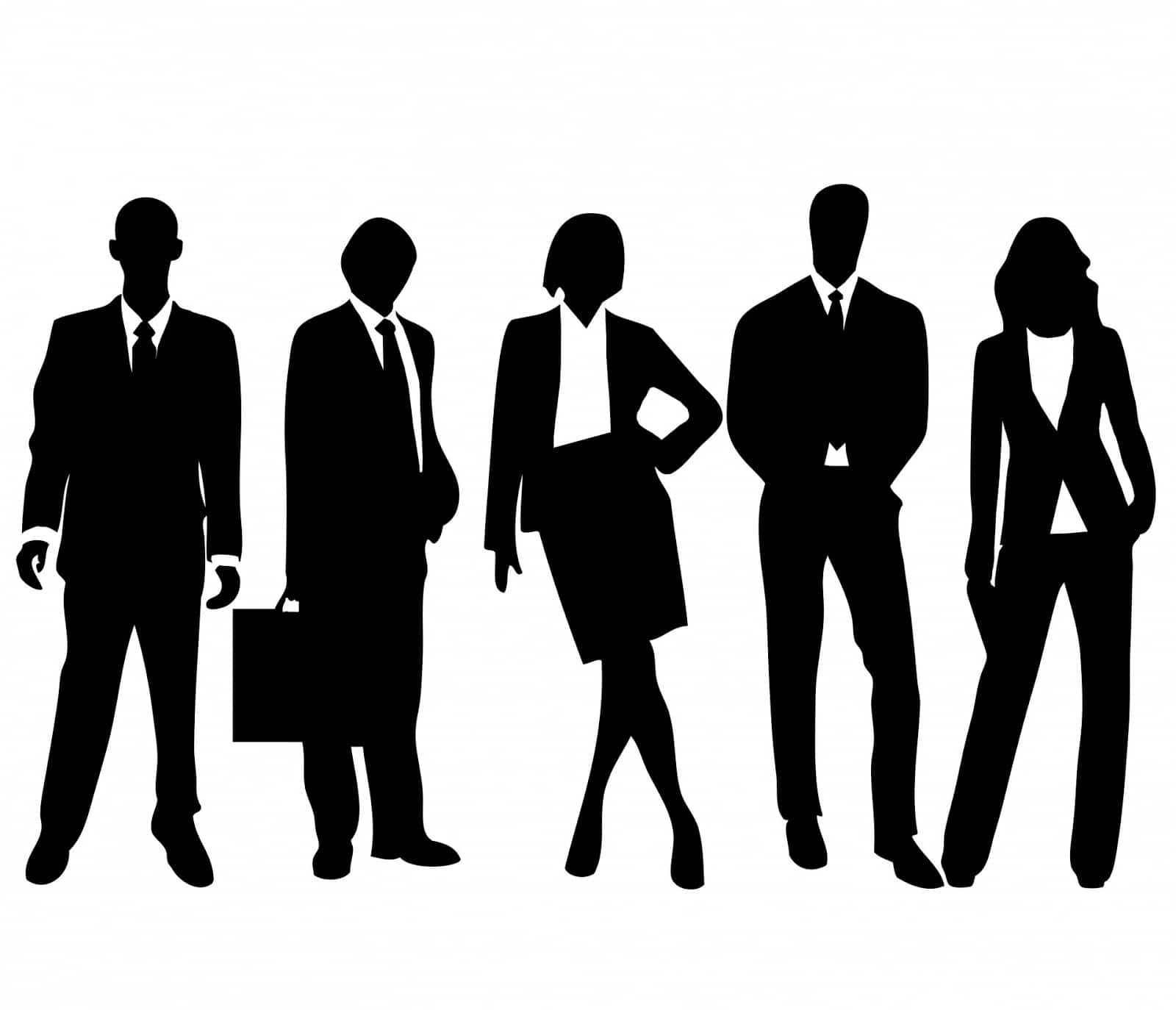 Q: Are there any of those "Comments on Tandem Couples" that you were looking at that you'd like to comment on?
MURPHY: I noticed the one about—this is something that really irritated me. That tandem couples should not be allowed overseas because the Department shouldn't encourage nepotism. That really irritated me because I was a Foreign Service Officer before I married, and I certainly don't think I should have to resign because I get married.
Q: Although they did, at one time, you know.
MURPHY: Yes. I think that was terrible. But I came into the system single and I built up my own career. And I certainly don't think of myself as "nepotism." And I don't think that women who join after their husbands, or vice versa, husbands who join after their wives, are either a case of nepotism. Because I don't think they get a special break getting in. They earn it.
….
MURPHY: Our first experimental experience. And this one was probably easier than any other will ever be, because of where we are, and how many contacts we each had in some necessary areas to get the assignment. But yes, we've talked about it but it was not a factor in whether or not we would get married, because we were more important to each other than the career. And that I say for each of us. Craig takes precedence for me over the Foreign Service, and I take precedence for him over the Foreign Service. It wasn't a question, but we both recognize that we're probably not going to be shining stars. Because tandems don't. Their careers suffer, I think, by being tandems. But that's all right. It's worth it.
Q: I think you have absolutely the right attitude.
MURPHY: I hope so! A lot of people don't want it to affect their career. They fight it, and they say it's wrong. But it has to, because I don't have the whole world open to me any more. I can't just go wherever I want, you know. Singles have a lot of advantages.
….
MURPHY: I think being a tandem, at least right now, at this point in our careers, this looks like the ideal to me. You know, that you have somebody you love that's with you, and you have your family, and you're overseas and you're doing what you like to do. In an exotic place, with beaches and palm trees. (she laughs)
Q: It sounds wonderful.
MURPHY: It may not always be as ideal as it is now, but I like it, you know. And I'm willing to accept some of the bad breaks. It's funny, you know, your interviewing me as a spouse because I've never, until just now, even thought of myself as a Foreign Service spouse. It never occurred to me. I've been in the Foreign Service for seven years now, and it's the first time I've ever thought, "Yes, you know, in a way we're both spouses."
****
JUDITH BAROODY—Foreign Service Officer (1984–2017)
"I thought I might have to choose between the love of my life and the Foreign Service, the career of my dreams."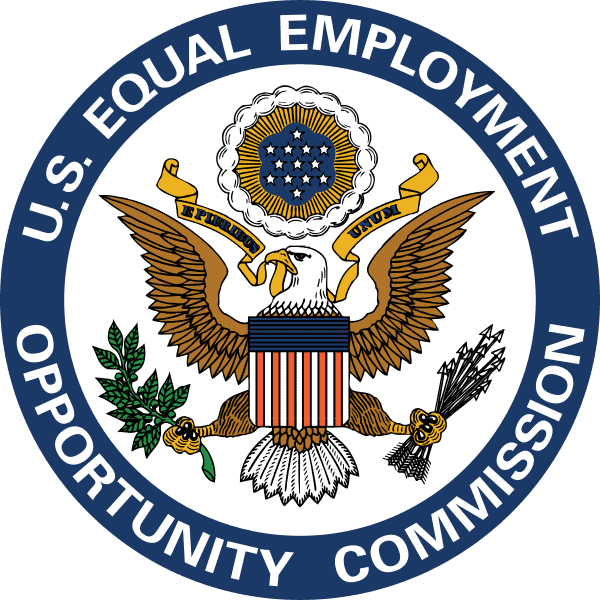 BAROODY: There were times I was stressed out. One reason I was on pins and needles at the beginning of my tour in Syria was that I was engaged to be married and my fiancé was in Tel Aviv. I arrived in Damascus August 3rd and it wasn't until October 25th that I found out definitively that my next tour of duty would be in Tel Aviv with my soon-to-be husband.
Prior to that, I thought I might have to choose between the love of my life and the Foreign Service, the career of my dreams. What would we do if I were assigned somewhere else and he was still in Tel Aviv? What was the point in getting married if we couldn't be in the same country? This is a problem a lot of tandem couples – in which both husband and wife are FSOs – face throughout their careers.
The fact that he and I have now been married thirty years tells you that it was a potentially life-changing issue. It was hard for us to communicate because there was no Internet back then. We couldn't call each other because there were no phone lines between Israel and Syria. We did sometimes send messages or small gifts with friends from the United Nations who were able to travel from Syria to Israel across the Golan Heights. We also met every other month in third countries. That's how we got to know Cyprus pretty well.
….
My husband was the Assistant Air Attaché in Tel Aviv, which is why he had been studying Hebrew at FSI. So I had two jobs in Israel, one as the Assistant Information Officer and the second as a military spouse. That's a job in and of itself. The same was also true for Dick: he worked both as an attaché and a diplomatic spouse.
….
BAROODY: We thought that I would get a job at USIA headquarters in Washington and Dick would go to the Pentagon. Richard Armitage, who was the Assistant Secretary of Defense for International Security Affairs, had name-requested Dick to be on his staff. But the Air Force had other plans – they sent him to become the Director of Intelligence Requirements at U.S. Central Command Air Forces at Shaw Air Force Base in Sumter, South Carolina. It was a prestigious job, but it meant we were 450 miles apart – eight hours by car. It would be our first, but not final, experience of having to be apart because of work. I was miserable without him, and became increasingly so as time passed, which had some unexpected ramifications.
….
BAROODY: My husband and I were equal partners when it came to decisions such as selecting our next post, which is why I bid on Casablanca and lobbied to go there.
….
BAROODY: One of the unexpected consequences of getting a new ambassador was a terrific new opportunity for my husband to contribute to the mission of the embassy. Dick was the "trailing spouse"—one of the delightful terms Human Resources came up with for the wives or husbands of Foreign Service Officers at post. He had retired from the Air Force and when we served in Morocco, the Diplomatic Security Engineering Services Center hired him.
When we transferred to Cyprus, he didn't have a job. Now, Dick is a resourceful guy with great credentials, so he found employment as a Political Science professor at Intercollege, which later became Nicosia International University. As such, he was required to give a public lecture once a semester. Meanwhile, as part of my orientation to be the Public Affairs Officer in Cyprus, I was directed to travel to Ankara and Istanbul in Turkey and then to Athens, Greece, on consultations to get a clear understanding of the regional political context of our work.
It seemed like a great opportunity, so we paid travel costs out of pocket for my husband to go with me. While I was consulting with the Public Affairs Officers in these places and meeting with the ambassador, Dick went over to the Defense Attaché's Office. He told them he had to give a public lecture, and decided his topic would be the "Balance of Power between Greece and Turkey and the Military Impact on Cyprus."
We both gathered a lot of information. When we went to Athens, through luck of timing, Dick was able to attend a bi-annual international defense trade show called the "Defendory" and see all the guns and toys the Greeks had on display and gather copious data for his briefing.
When we returned, I was sitting in the Country Team meeting on November 12 with Ambassador Brill. At the end of the meeting, I happened to mention "If anybody's interested, my husband's giving a lecture on Monday night at Intercollege on the relative military capabilities of Greece and Turkey." The ambassador looked shocked.
He said, "What are you talking about? Has he cleared this speech with the embassy?"
I said, "Sir, he doesn't work for the embassy."
In two weeks Dick had a job at the embassy as "Special Assistant to the Ambassador for Bi-communal Affairs" with an annual budget of about a million dollars to spend on bi-communal projects.