The United States' war on Communism has crucially shaped much of our foreign policy today. Since the First Red Scare roughly a century ago, we have passed laws, fought wars, and set up international institutions—all in the name of preventing its proliferation. Whether we succeeded is a different story.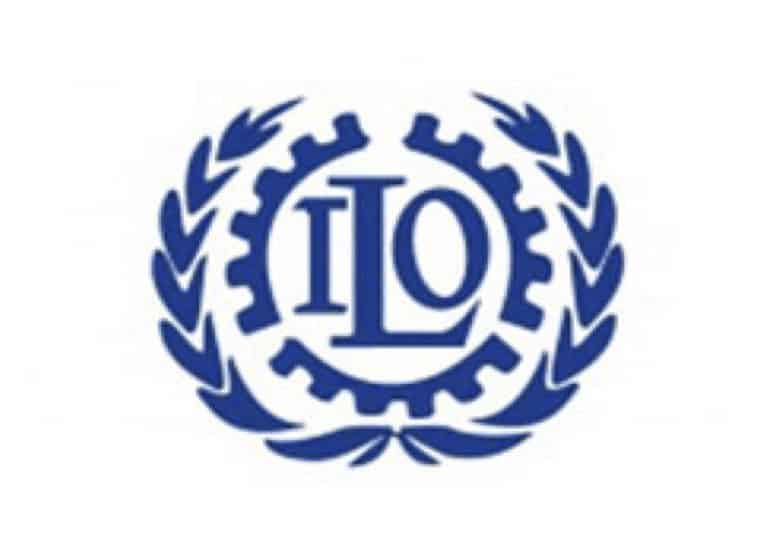 In the context of the Cold War, certain advocates will lionize the ultimate defeat of the Soviet Union as an embodiment of a U.S. ideological victory, which in turn established our country as the leader of—at least until recently—a unipolar international system. However, we cannot deny that the U.S. failed to achieve this goal in other respects, whether it be militarily, politically, or economically.
John T. Fishburn is one particular individual who witnessed firsthand the challenges and insufficiencies of American efforts on this ideological front. Throughout his time in South America, communist leaders always seemed to be present to stymie his efforts of extending U.S. relations. During his first assignment abroad to Argentina as a Labor Officer, the 1943 coup and Juan Perón's subsequent appointment as Labor Minister restricted explicitly free democracy, in turn precipitating his transfer to Montevideo, Uruguay. Similarly in Brazil many years later, Fishburn found his role as a Labor Attaché frustrated by governmental collaborations with the communist party.
Fishburn would later transition away from his South American focus to become a liaison with the International Labour Organisation (ILO) in Geneva, Switzerland from 1967 to 1970. Here as well he was slightly bitter about the prominence that communists had gained on the international stage. But what was more perplexing to him was the unconcerned demeanour that the United States and its allies had towards such a development. Fishburn's efforts to express his concerns received little attention from the U.S. Government, though they ultimately did not seem to be needed given the U.S. withdrawal from the ILO shortly thereafter in 1977.
When explaining the notion of the President being the only person of importance in a Foreign Service setting, Fishburn remarked, "This isn't what I think democracy should be, but by God, that's what it is from the Foreign Service part of it." As we move forward into this world of challenges old and new, we must be willing to ask ourselves: how might we improve ourselves, both as a nation and as a beacon of inspiration to the world?
John T. Fishburn's interview was conducted by Donald R. Kienzle on July 19, 1997.
Read John T. Fishburn's full oral history HERE.
Drafted by: Will Shao
ADST relies on the generous support of our members and readers like you. Please support our efforts to continue capturing, preserving, and sharing the experiences of America's diplomats.
Excerpts:
"He continued indefinitely thereafter to be pro-democratic and against, in effect, both Perón and the communists."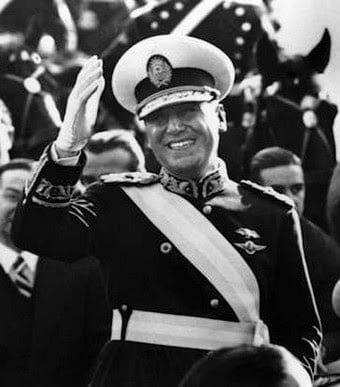 International Labour Organisation Logo | Youth Job Creation
An Unfortunate Development: At any rate, after I had been there about six months, I became interested in the labor movement in Argentina. I began to get to know a few of the labor leaders. So, I went to my ambassador and asked if I couldn't be given an economics/labor assignment, rather than just economics. I thought that, with the administration of the outgoing president and the coup which then later became led by Perón appearing on the scene, there were going to be political as well as economic aspects that could stand attention in Argentina because the group with which Perón was associated with, the United Officers Group (GOU), were rather inclined to support Germany rather than the United States. So, I was given permission to switch. Then, after I had been doing this labor reporting in effect, for about six months or so, there was an announcement that an Office of International Labor, Social and Health Affairs (ILH) was established in Washington and they were interested in labor attachés. So, I wrote up to the Department and suggested that I would like to be considered for a labor attaché assignment, which was really the work I was doing at any rate. Very shortly after that, I received word that Dan Horowitz had been appointed as a labor attaché in Santiago, Chile, not too far away. Then I was also appointed formally. At the same time, in those last six months there, Perón really took over the labor movement of Argentina.
Q: Was there a formal coup actually?
FISHBURN: No, not in the military sense. There was a coup in the real sense, but it wasn't military. The Secretary of Labor when I first started work was very pro-American, very nice. When the coup came, in a sense, the nonmilitary coup, he was of course replaced immediately. Shortly thereafter (it took about a week or so before we even got the name), Perón took over the job as the Labor Minister of the Argentine government. That caused me to ask for a transfer to Montevideo, where I could work with a government that was friendly. There wouldn't be any point in working the labor field under Perón and trying to report for them. They accepted that, so I transferred to Montevideo as a labor attaché.
Q: In Argentina, did Perón basically control the labor movement at that point?
FISHBURN: Oh, yes, he sure as heck did.
Q: So, there was no real free democratic movement at that point?
FISHBURN: That's overstating it. The group with which I had worked was a group that had to work with the commies, who had maintained control pretty much up until then on the national scene, but had taken over the organization which controlled the employees of the Buenos Aires government. They had a good, strong local labor movement there. They had a camp out in Salsipuedes, which is to the west of Buenos Aires a good deal, a little north. So, I asked the president of the union if my wife and I couldn't just go out there and enjoy their camp for a week or two. "Sure, we'd be glad to have you." So, we went out and had our week or two, whichever it was, and enjoyed it enormously. He continued indefinitely thereafter to be pro-democratic and against, in effect, both Perón and the communists.
"Well, from then until my departure, it was a constant discouraging business watching Vargas as the would-be and then president collaborating with the commies and helping them take over just as I was leaving."
Once More into the Fray: I think the main thing I had to do first of all was satisfy ambassador Ellis Briggs that I was a competent, reliable person. To be perfectly frank, when I got there, I thought his initial greeting and reaction were "What in the name of God is Labor doing here?" So, I really told him that what I was trying to do was to develop some influence with the Brazilian labor movement and have them have a friendly attitude toward the United States, but I did not believe that we could tell them how to do it. I thought that was a lost approach. But at any rate, the ambassador and I got on really good terms shortly. It wasn't any problem that way.
My first requirement in Brazil was to learn Portuguese, as distinct from Spanish. It took me really a year. I gave some talks in Portuguese to, I think, one or two labor groups after about a year.
Q: Oh, that's remarkable.
FISHBURN: No, God, it was pretty awful. At any rate, I enjoyed trying to learn another language. It was kind of fascinating. My daughter seemed to adopt it naturally and speak it almost instinctively overnight. My wife could learn it faster and better with better accents than I could. So, it was kind of fun.
Then gradually, of course, I visited São Paulo and other places and tried to find out what it was like there, too, in the labor field. But in Brazil by and large, there was more labor leadership again from the communists than from any other single group. So, fortunately though for me, all the government officials weren't procommunist, even though from the day of my arrival, Vargas' sponsor . . . What's his name? He's the president. He was a tool of the commies, as well as using them. I find that my memory has sort of deteriorated, I'm sorry to say, considerably within the past three or four months. [President Juscelino Kubitschek 1956-61]
Q: We can fill that in later.
FISHBURN: Vargas was collaborating with them. The Secretary of Labor, with whom I got to know and like, was not of that ilk. So, my friends had the single most important position in Brazilian labor, as head of the Industrial Workers Confederation, which was many federations.
Well, from then until my departure, it was a constant discouraging business watching Vargas as the would-be then president collaborating with the commies and helping them take over just as I was leaving. [Editorial Note: This passage is unclear. President Vargas died in 1954. Fishburn may have confused him with the leftist President João Goulart who was Labor Minister at the time of Vargas' death, elected Vice President in 1960, succeeded to the Presidency in 1961 and was overthrown by the Brazilian military in 1964.]
"The ILO just wasn't considered, I think, by the State Department or most of its leaders as a very important institution."
International Oversight: Okay. Then you went to Geneva as a labor attaché. Do you want to describe the things that were going on in the ILO at that time, from '67?
FISHBURN: Well, I went there and I found that the US government was really almost unconcerned with what was happening in the ILO. I found that communists throughout the undeveloped world were taking full advantage of the fact that they controlled the representatives from a number of countries, and they were assisted by their philosophy and political organization to take a vigorous stand that was different from the United States and everything we stood for. So, I began reporting that, as far as I could see, the commies were rapidly taking over the ILO. Dave Morse was sitting up there benignly watching and not fighting it, or at least not seeming to notice. I stayed there for three years, but it didn't seem to me that the problem was getting addressed. Actually, for a long period there, it was getting steadily worse in terms of greater denunciation of what we stood for. The people that we collaborated with (and there were other nations certainly) didn't seem to be concerned with it. I'm not even sure they knew about it. The ILO just wasn't considered, I think, by the State Department or most of its leaders as a very important institution. So, when I came back, I vigorously wrote a couple of papers on the problem and recommended that we jolly-well try to get some movement the other way. But that didn't get anywhere. I tell you, the U.S. government has an awful lot of bureaucracy, too. Oh, boy!
. . .
Q: Are there any aspects of the ILO that you would like to describe in that period? You mentioned that Dave Morse took a position of benign neglect. Were the Soviets actively involved in, say, the Secretariat at that time?
FISHBURN: Well, as you probably know, the ILO was created by Woodrow Wilson, Lloyd George, and Clemenceau to fight the communist influence in the labor fields throughout the world. That was Morse's primary objective. He states it clearly. So, what's happening? Through all the period I'm there, the commies have taken over and we don't pay any attention to him or to the ILO, in effect. So, I guess you might say I was a little bit bitter about that, but it was intellectual bitterness because I knew very well that nobody was going to pay attention to what I wrote at any rate. So, I wrote it. It was pretty clear and pretty strong, but it didn't really lead anywhere.
. . .
Q: Do you have any suggestions on how that might be corrected?
FISHBURN: I think it's human nature. Look at the present administration. There's even more of this, you see.
Q: I think one of the hallmarks of a healthy organization is that people at higher levels are prepared to listen to the arguments on the merits that people at lower levels make.
FISHBURN: Well, to tell you about a series of comments I have heard from some of my friends, having come to Washington when I did from the Fletcher School and other places, I have friends such as Elmer Statz, who really was in a very high position for many years as Controller General of the United States.
. . .
The comments that came from them were almost universally just one thing. "If you take this position or kind of a position, just remember, there's only one person that's important. Period. And that's the President." In other words, you go there to listen. You don't go there to try to help educate him.
Q: That's sort of a narrow view.
FISHBURN: Of course. It's an awful thing. This isn't what I think democracy should be. But by God, that's what it is from the Foreign Service part of it. Hell, you get an occasional one who is different, sure you do. You can't help it. We humans are occasionally real individuals.
TABLE OF CONTENTS HIGHLIGHTS
Education
B.A. in Government and Economics, University of Oklahoma 1935
M.A. in International Economics and Politics, Fletcher School of Law and Diplomacy 1938
Joined the Department of State 1938
Buenos Aires, Argentina—Labor Officer 1942–1944
Department of State—Latin American Advisor, Office of International Labor, Social and Health Affairs (ILH) 1945–1947
Rio de Janeiro, Brazil—Labor Attaché 1957–1963
Geneva, Switzerland—Labour Attaché, International Labour Organisation (ILO) 1967–1970