The world bore witness to an unprecedented degree of violence and destruction in the wake of the Second World War. The United States notably suffered far less than its allies on account of both its delayed entry into the conflict and its geographical isolation from the war front.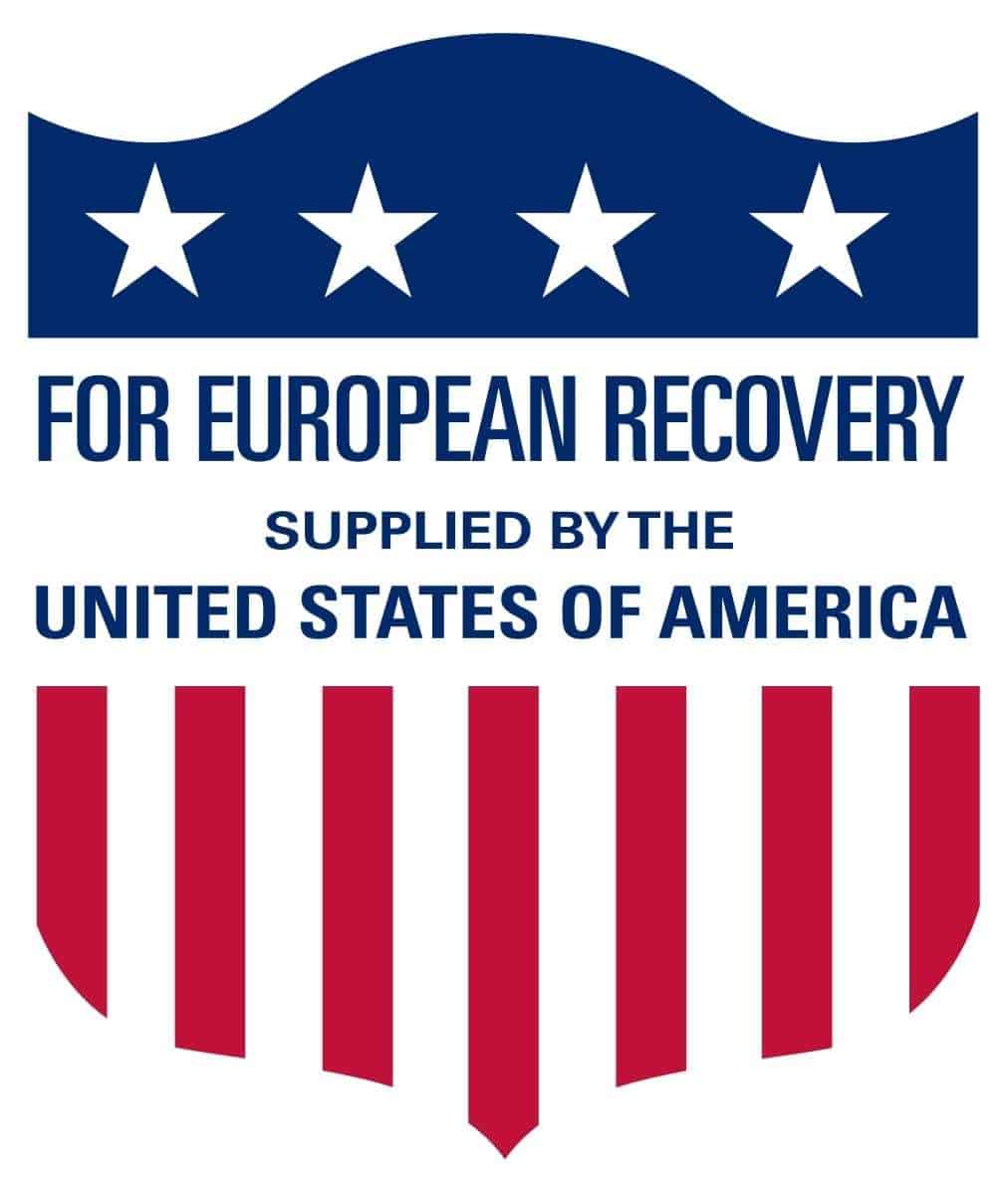 However, this initial detachment from the action did not reflect in its subsequent endeavours. On the contrary, the U.S. quickly became a crucial Western entity in the rebuilding of the post-war world. Among its more significant projects was the Marshall Plan, a scheme designed to finance rebuilding efforts in Europe. And as amazing as this may at first seem, it certainly met a multitude of difficulties in its formation and implementation from those it sought to aid.
James Silberman encountered such resistance first hand in his career whilst working on the Marshall Plan. The battles that he waged were primarily on two fronts. On the one hand, Britain and France had their separate problems with the U.S. approach, with the former recalcitrant against the acceptance of modernisation and the latter seemingly wary of an American takeover. On the other hand, a communist influence was sweeping over a slew of countries across the continent, such as Austria, Yugoslavia, and Czechoslovakia. While occasionally successful in installing productivity centers in these countries, Silberman also met resistance and found his efforts obstructed by such ideological lines.

Silberman additionally came across similar issues during his time in India, where he sought to persuade the country's industrialists to carefully evaluate the effectiveness of the Soviet Union's recommendations regarding steel plants. The problem here was seemingly twofold. Firstly, Silberman believed that there was a distinct lack of understanding of what top technological equipment was. Secondly, there did not seem to be any secondary or tertiary industries that could support the "heavy industry" of steel. And yet, despite his recommendations and his willingness to use U.S. financial assistance, he was unable to convince the Indian officials to alter their course of action, a consequence that they subsequently had to face following the fall of the Soviet Union.
Silberman further pursued his interests in labor productivity for a little under a year as a secondment staff for the UN. He additionally spent time working as a staff member for the Economic Cooperation Administration, a member of the Peace Corps, and the USAID Deputy Director of the Personnel Office, concluding his career in 1973.
James Silberman's interview was conducted by Morris Weisz on March 12, 1991.
Read James Silberman's full oral history HERE.
Drafted by Will Shao
ADST relies on the generous support of our members and readers like you. Please support our efforts to continue capturing, preserving, and sharing the experiences of America's diplomats.
Excerpts:
"The essence of the program was this massive infusion of teams, industry by industry, to include labor and all aspects of ownership and management."
U.S. Marshall Plan Aid Logo (c. 1948-1953), U.S. Government | Wikimedia
The Plan: On the basis of what I saw, I came to the conclusion that the billion dollars in aid given to England and France was being wasted. I concluded this on the grounds that the reinvestment directed at prevailing technology existing prior to the war was perhaps thirty years behind what existed in the United States. This also applied to American operations, American divisions of American firms both in France and in England.
I further concluded that the whole productivity level could only be lifted by a massive infusion of productivity teams to include labor, management, research and development, marketing, and people from the industries. I felt that the modernization of English and French plants could only be accomplished by sufficient teams reaching into every factory in each of the countries and employing fifty or more workers. The British were very upset at these recommendations and fought them.
Q: On what grounds? Did they want the old technology to be continued because of the investment they had there?
SILBERMAN: No, I think it was a matter of national pride and their feeling of—It was complicated, but they fought the recommendations bitterly. The French, however, didn't fight the recommendations and invited me back to make a comprehensive survey in France, which I did a few months later.
In any event, I met with Paul Hoffman after talking with Bert Jule and Clint Golden about this and discussed my recommendations with him. Paul Hoffman had been head of a Chrysler auto manufacturing operation in England, and he agreed with my conclusions. Apparently, he talked with Sir Stafford Cripps over the phone. Sir Stafford Cripps was unyielding and my understanding was that Paul Hoffman stopped the flow of capital funds to England in the months of July and August, which in effect forced the British to accept my recommendations. So, the British set up an Anglo-American Council on Productivity which arrived in late September, and then he resumed the flow of funds.
. . .
Well, to summarize it, I met with Clint Golden and Bert Jewell and went over the recommendations and prepared some budget information. Clint Golden was the most active person in responding. He was a little shocked at the fact that my recommendations involved bringing over many thousands of people. There had been no precedent for it. He told me he was a little concerned with going to Paul Hoffman with such a massive budget.
However, I found Ted Silvey—At that time, Bert Jewell and Clint Golden were very close to Paul Hoffman and actually were among his closest advisors. However, they had virtually no staff; they just had Ted Silvey and I think Collman. I had many talks with Ted Silvey. Ted Silvey intervened and convinced Clint Golden that we should go ahead with these recommendations in detail to Paul Hoffman, and I prepared budget data. The essence of the program was this massive infusion of teams, industry by industry, to include labor and all aspects of ownership and management.
Q: Tripartite.
SILBERMAN: Yes. That was a 13-point program. That was to be backed up by twelve types of back-up assistance, which is explained here: we were to send engineering data and plant designs on the American industries that they had visited; we were to receive blueprints from them and help them on problems; we were to send American products that they could disassemble and study how to simplify their designs; we were to help them with specialization, simplification, and standardization. My technological development unit was assigned to abstract hundreds of American journals and send the abstracts to them, as well as to send technical magazines since they didn't exist very much in Europe, and so on.
The larger part of the work was in effect contracted out to the Bureau of Labor Statistics and other aspects of the Labor Department. The Commerce Department complained that some of it went over to them. Ted Silvey took this concept of a broader staff over and he prepared a very interesting paper for Clint Golden and Burt Jewell suggesting that the labor staff of the Marshall Plan be enhanced. He used a lot of the budgeting information and technology that the Department of Labor was using at the time. He prepared a whole series of recommendations in a paper dated December 28, 1949, which involved a tremendous expansion in the staff project by project. The plan also included backstopping the productivity effort in the Marshall Plan Agency that I'm talking about. I don't know how many of these projects were finally approved, but the big expansion of the labor effort in the Marshall Plan and subsequent agencies stemmed from this effort.
"The mission was just beginning."
European Tour: It possibly was Eldridge, but I took along one of my staff members and we made a very comprehensive survey of fifty or sixty French plants. I did this under the auspices of Monet's modernization plan for French industry. Actually, he made me a member of his staff. I came out with elaborate recommendations. At that time one of the recommendations was to set up a productivity center in France. Again, there's a file on these surveys.
As a result, France asked for assistance and decided to initiate the program for teams coming to the United States. Early in 1950, Clint Golden asked me to go back to Europe to see if we could spread this effort to the other countries in Europe. That's when I began to work closely with the labor attachés. The visit didn't start off very well. There was a lot of rivalry at the time between Clint Golden and Bert Jewell on the one side, and Boris Shiskin under Harriman on the other side. It was really a rather unpleasant experience because, on my flight over, a cable reached me in Iceland telling me to stop dead and not proceed to Europe. There was a flurry of telephone activity—
Q: This was initiated by the Paris side?
SILBERMAN: It was initiated by Boris Shiskin, who didn't want me to come to Europe, feeling that this was a threat to his work. He really didn't know who I was apparently. I was then told to proceed to Europe and there was a big meeting in Harriman's deputy's office. It was thrashed out that I would continue to do what Clint Golden had asked me to do, but under the auspices of Boris Shiskin, and that I would join the staff—
Q: That solved the problem!
SILBERMAN: That solved the problem. I joined the staff of Boris Shiskin during this three-month period. I went over the previous survey work and all the recommendations that I'd done, and they were apparently accepted by the staff.
. . .
SILBERMAN: The communist press predominated in Vienna. From Vienna I went to Yugoslavia. I was alone. There was no labor attaché there. There wasn't even an industry attaché. So, I was introduced by the acting industry and labor attaché, who was our representative from the Department of Agriculture.
Q: Did we have a mission there by that time?
SILBERMAN: The mission was just beginning. As a matter of fact, when I first got to England, there was not even an office. People were working on packing boxes. It was early, but in Yugoslavia the mission was just a few people, and offices hardly existed. I had very successful meetings in Yugoslavia, and they agreed to set up a productivity center and to participate in the program. I had many meetings with the labor representatives of the new Yugoslavia, the communist government, and it was agreed that their approach would be through joint labor management councils. On that basis, the Yugoslav productivity center was set up and participation in the program was initiated.
I then went on to Czechoslovakia and the communist coup had already taken place. I met with Milton Freed, the labor attaché at the time. We had some very, very sobering meetings over a two-day period. It was clear that Czechoslovakia would follow the Moscow line.
Q: They were forced to. They even applied to join the Marshall Plan and were rejected.
SILBERMAN: So he said there was no use in my doing any work there. From Czechoslovakia I went on to Germany, and we had a very successful series of meetings with the German industrialists and German trade union people. I don't remember who was the labor representative there by name, but I spent a week or so there and the Germans agreed to set up a productivity center. When the program in Germany was initiated I made some surveys of German plants, discussed my British and French findings, and they agreed that they would apply to Germany to the extent that I hadn't surveyed many German plants.
My memory is a bit hazy after that. After Germany, or in Germany, I was joined not by Jim Stern, but a member of Jim's staff. I believe we went on to Belgium and to Denmark.
"I didn't find anyone in the ministry of industry or the ministry of planning who was competent to determine what was top technological equipment and what wasn't"
India's Dilemma: I told him there was no evidence of any industrialization that was in reverse. I don't think I was very successful with him at the top planning level. I thought, however, that the cooperation and the understanding were very good at the level of the Productivity Center and the ministry and industries in India.
Q: Well, years later, let me tell you how this came up in my experience.
SILBERMAN: Let me just finally finish. I had meetings with most of the top industrialists in India and certainly with the government people in the ministry of industry. To my knowledge—of course we were visiting three thousand factories a year in the Bureau of Labor Statistics (BLS) and many of them I personally visited—I didn't find anyone in the ministry of industry or the ministry of planning who was competent to determine what was top technological equipment and what wasn't. There was no one competent to say that the road-building equipment that we were recommending was less sophisticated than—
Q: Or less relevant​ to their situation.
SILBERMAN: Let alone relevant, but it was less sophisticated.
Q: The issue became what sort of steel capacity they should have, and we all agreed that they should build steel plants because they needed them. The Russians had a political element in it and of course helped them build steel plants that could use their equipment and their people. As a matter of fact, they asked the Czechs to do that for them since the Czechs were still reliable.
With respect to a larger plan to build the equipment necessary to build steel plants, the Russians helped them build heavy equipment machinery plants for that purpose. Of course they didn't need them because they could only use them, as it turned out, less than thirty percent of the time because the heavy equipment obviously could be produced, but then they'd have nothing to do for a while until they needed more steel plants.
In a political discussion with Indian economists, I said, "You're losing money on this heavy machinery plant. Look at what the Russians are telling you to do. Instead of that investment, why don't you use the heavy machinery equipment manufacturing facilities in other countries​—​the​ ​Soviet Union or the United States, whatever you want to do. Use the money that the foreign exchange that you could develop in increasing the capacity of fractional horsepower motors? You have a facility for producing fractional horsepower motors that has orders for years. You're way behind. Why don't you build that kind of plant and use your relevant capacity to do that?" The response I got​—
SILBERMAN: You were correct in that and basically that's what I told them, too.
Q: Years before!
SILBERMAN: Years before.
Q: But the reason they didn't do that was this feeling that they had to have the political capacity in their own country. It's just like the smallest country in Africa has to have its own airline even though it's inefficient to have that. We were accused of pushing our ideas for the industrial advantages it would give the United States, which I don't deny. There were industrial advantages to us for that policy too, but they were cutting off their own noses to spite their faces.
SILBERMAN: No, you were right.
Q: You were right, I was right, and I see no indication that that political thing was changed in India until the Soviet Union break-up. Now they're talking about those things. It's really fascinating how politics and economics go together.
SILBERMAN: There was not only my argument and your argument, but there was another argument that I raised and that was that the heavy industries employed relatively few people.
Q: Right.
SILBERMAN: The heavy industries couldn't generate the secondary and tertiary industries. Just having sheet metal doesn't mean that they would know how to make kitchen appliances or to make other products. I mean, you have to generate industries that use sheet metal.
TABLE OF CONTENTS HIGHLIGHTS
Education
Doctorate (incomplete) major in Labor Economics under Ed Witty and Selig Pro, University of Wisconsin 1942–1945
U.S. Department of Labor
Washington, D.C.—Labor and Productivity and Technological Development Division, Chief of Division 1945–1948
Economic Cooperation Administration of the United States—Staff Member 1953–1962
Retirement 1973