An assignment in an authoritarian regime can be a tricky proposition for a foreign service officer. One would likely be under constant surveillance, and would therefore have to be very cautious as it would not take much to break rules that may seem arbitrary and unreasonable. Such was the experience of Karl Sommerlatte, who served as a reporting officer at the United States Embassy in Moscow between 1953 and 1954. In an event that was published in the New York Times, among other outlets, the Soviet Foreign Ministry accused Sommerlatte's wife Betty of "hooliganism," declared her persona non grata (an unacceptable or unwelcome person), and asked her to leave the country. According to Soviet officials, Betty Sommerlatte had punched a Soviet worker in the nose and pushed a Russian woman. While Radio Moscow widely broadcasted this version of the story, Karl Sommerlatte's account, backed up by then Ambassador Chip Bohlen, was rather different.
In this "Moment in U.S. Diplomatic History," we see how Karl Sommerlatte's tenure at the embassy in Moscow came to an abrupt end in the aftermath of the allegations made by the Soviet Union's Foreign Ministry. Ambassador Bohlen protested the Soviet's actions to no avail, as Betty Sommerlatte was subsequently asked to leave the country. What seemed to be the simple and harmless act of photographing a Russian child was enough to end Sommerlatte's tenure in Moscow. Sommerlatte, who would eventually return to Moscow in 1973 as counselor at the embassy, also served in Thailand, Germany, Czechoslovakia, Yugoslavia, and Singapore.
Karl Sommerlatte's interview was conducted on August 10, 2002.
Read Karl Sommerlatte's full oral history HERE.
Read TIME Magazine's November 8, 1954 report on the events HERE
Drafted by Alek Blonk
ADST relies on the generous support of our members and readers like you. Please support our efforts to continue capturing, preserving, and sharing the experiences of America's diplomats.
Excerpts:
"Immediately the KGB men who were tailing Billie and Betty came out of nowhere."
Under constant surveillance:
I continued to push the envelope further in trips around town. I think I mentioned earlier, I don't want to go on about that, I did a great deal of reporting, but again on a primitive scale. You didn't have a chance to go into Soviet homes or anything. And I would drive when I could, because I had the drivers license. I think this pushing of the envelope probably led to my former wife's entrapment.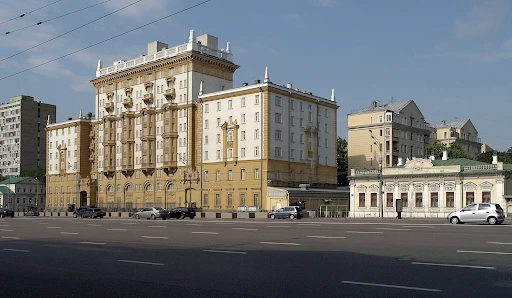 That was reported in the Colliers article, "My Last Walk in Moscow" which was published shortly after we returned. Betty, my then wife, took a walk with Billie Stint, the wife of the Marine Corps attaché in Moscow. And Billie had a camera. Betty did not have a camera. They were strolling down an area close to the embassy, and saw a little Russian child. Billie decided she would take a picture of him. Now cameras were principal. We knew Russians didn't like cameras, but photographing a child didn't seem to be… an attractive child. Russian children are… when they are all bundled up, didn't seem to be out of bounds. So she snapped the picture. Immediately the KGB men who were tailing Billie and Betty came out of nowhere, and herded them into an enclosed hall, and just kept them there. Billie insisted on making one call, and said, "You have got to allow us one call." They did. She called the embassy whereupon I grabbed an embassy driver. She said they were held in a hall near the embassy.
"Facts didn't matter to the Soviet Union that day."
No longer welcome in Moscow: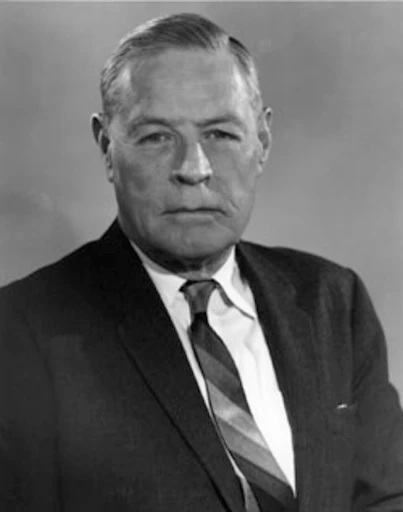 Then I grabbed a car. In this case I wanted a chauffeur with me and then drove around. What is a hall near the embassy? That took about another I would guess about an hour, until I finally found them. By that time they had been permitted to come outside. They were standing there, and of course, I secured their release, and we drove back to the embassy. Following that, I think it was the next day, the foreign office had sent a note.
By this time, Ambassador Bohlen had arrived, a very capable and excellent ambassador, one of the triumvirate of the Russian specialists, Kennan, Bohlen, and Franny Stevens, who didn't go on to great things because of personal problems…. So Bohlen had arrived, and prior to my wife being declared persona non grata, he protested to the foreign minister. "Nothing has been done wrong here. It is ridiculous. You have told me it was only an effort to photograph a Russian child," but the allegations were that they were trying to photograph the trash in the background. Well, of course, there was trash everywhere in Moscow. But then he made the point that Mrs. Sommerlatte didn't even have a camera. It was the other lady. The Russians didn't really care if they were both blond and slim. They were just not going to admit error even on that point. Not that Bohlen wanted to pit one against the other, but to set the record straight factually. Facts didn't matter to the Soviet Union that day. This was the immediate post Stalin period, still under Malenkov. So with that, my wife then left. Of course I followed her out. It was near the end of my tour, and that ended Moscow.

TABLE OF CONTENTS HIGHLIGHTS
Education
U.S. Naval Academy
MA, Columbia University
Joined the Foreign Service 1949
Moscow, Soviet Union—Reporting Officer 1953–1954
Chiang Mai, Thailand—Consul 1955–1957
Prague, Czechoslovakia—First Secretary 1962–1964
Zagreb, Yugoslavia—Consul General 1964–1966