Imagine this: It is 1987, you are the president of the United States of America, your country is one of the two main rivals of the Cold War and your opponent is trying to build a gas pipeline from its homeland into the heart of one of your closest allies. How would you react? Hold that thought, and let's explore how Ronald Reagan reacted to this very scenario.
The Siberian Gas Pipeline was proposed in 1978 and was designed to give Western European countries stable access to gas. Europe, at the time, was struggling to sustain its industries and warm its homes due to a lack of sufficient fossil fuel energy sources. Russia, with plentiful reserves of natural gas, on the other hand, seized the opportunity to extend its influence and control in Europe by building a pipeline. Such a large-scale project would normally have been considered to be financially inappropriate for Russia. However, this was during the Cold War, and Russia had a high interest in spreading its "sphere of influence" in Europe. Hence, the circumstances contributed to doubts about Russia's intentions within the Reagan administration, which implemented sanctions on Russia in 1981. These sanctions targeted U.S. companies to prevent them from using their technologies to support the construction of the pipeline.
From 1980 until 1983, Charles P. Ries served in the State Department's Economic Bureau Office of Energy Consuming Country Affairs in Washington D.C., where he closely followed the Siberian gas pipeline crisis. In this "Moment in U.S. Diplomatic History," the following excerpts from his oral history give us a detailed insight into the outcome of U.S. sanctions and more.
Read Charles P. Ries's oral history interview was conducted by Charles Stuart Kennedy on April 27, 2010. The full oral history is HERE
Drafted by Maryam Masoud
ADST relies on the generous support of our members and readers like you. Please support our efforts to continue capturing, preserving, and sharing the experiences of America's diplomats.
Excerpts from Ries's Oral History
"And the Reagan administration was very concerned that all that Soviet gas supplied to places like Germany, France, and Italy would make them dependent on the Soviet Union and have political consequences."
A bloody internal administration debate:
RIES: The Siberian gas pipeline was a large 56-inch, 3,000, or 5,000-mile-long pipeline to bring gas to Western Europe from new fields in Western Siberia. The Western Europeans were proposing to lend the Soviets the money to build this pipeline and also finance it by buying most of the new gas. And the Reagan administration was very concerned that all that Soviet gas supplied to places like Germany, France, and Italy would make them dependent on the Soviet Union and have political consequences, allow the Soviets to threaten to cut them off once they were dependent on them.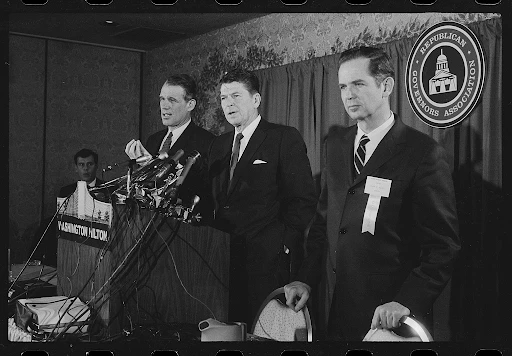 And it was thought the mere threat would be enough to neutralize their engagement on the western side of what was then the Cold War. The Reagan administration mounted an effort to prevent them from doing this deal. First, on the credit side, the U.S. was opposed to the use of subsidized credit to build this pipeline, which we thought was not in the West's interest. That issue was not the responsibility of the energy policy office I was in. It was the responsibility of another part of the Economic Bureau. Second, the administration sought to stop the pipeline through the application of U.S. export controls to block the use of U.S. technology to make the turbines that would pump the gas. And in June of 1982, after a huge and bloody internal administration debate, the president approved the extraterritorial application of U.S. export controls on technology providers, which prompted a huge reaction from our European allies. And ultimately, the allies defied the application of the U.S. export controls, refused to allow the extraterritorial application of our law, which had never been attempted before. And within about a month, or a month and a half, we withdrew that assertion of authority. But in the context of an overall agreement, we got European acquiescence to a process to reach a general consensus about how much energy dependence on an insecure supplier would be the limit. The idea was that that agreement would be reached in the rest of the year 1982 and consummated as one of the main focuses of the Williamsburg G7 Summit of 1983.
Q: So in a way, what did the summit resolve?
RIES: The summit ratified an energy security policy decision by IEA (International Energy Agency) countries, basically the Western Europeans, the U.S., Canadians and Australians. It codified agreement on what kinds of steps countries would need to take to ensure the security of their energy supplies. And in particular with gas, what proportion of imports from insecure sources would be too much and, and why, and what kinds of ways countries could mitigate dependence on insecure sources. The development of that consensus took a long time, a lot of meetings, and a lot of discussion about search capacity and storage and technical aspects.
Q: How did we view the Soviet Union at the time? I mean this is still—
RIES: This is the Reagan Administration.
Q: —real Cold War period. It was beginning to thaw, but—
RIES: In the early part of the Reagan administration, the Soviets were thought to be the biggest challenge for the west. The Reagan administration was concerned about Soviet development of large intercontinental ballistic missiles, new warheads, mobile theatre weapons and all other kinds of threat. And in response the Reagan administration was seeking to station intermediate nuclear missiles in Europe, which was also controversial in—
Q: This is to counter the SS-20s.
RIES: To counter the SS-20s, exactly. So that is the general context.
Q: Well, did the gas line come through?
RIES: Yes, it's built. It works today.
Q: And have there been any problems with it?
RIES: Well.
"There had been a big dispute. U.S./European relations were rattled by this and other transatlantic disputes of the era. But some good—some considerable good came out of it in terms of energy preparedness and attention to security aspects, particularly with gas."
A Transatlantic Crisis of the Cold War: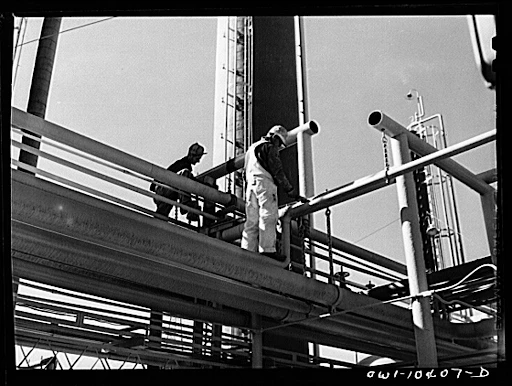 Q: I mean politically.
RIES: A couple things happened. As a result of the dispute, we did have a debate about the question of dependence upon insecure sources. And European gas policy, which at the time had been driven entirely by the gas companies—Ruhrgas and Gaz de France in particular—was subjected to a political evaluation. Europeans became more sensitive to the issue, which was a success for the Reagan Administration.
The other thing that happened was that the Europeans had been reluctant to develop or to bid on and to pay for gas from the northern North Sea that was being developed, or would be—new acreage was being opened by the Norwegians. Gas in Europe in the '50s and '60s came from Holland. Huge gas fields were discovered in the late '50s in Holland and the European industrial growth and sort of home heating in Europe in the '60s came from Dutch gas basically. But Dutch gas was running out, which was why they wanted the Soviet gas, because it was cheaper. To assure us and because their security sectors became aware of the problem as a result of the big dispute, in the end European companies, like Shell and BP, paid a premium to develop then-frontier sources of gas in Norway, including the Troll field. The production of gas from there blended with Soviet gas so that in the end Europe was not as dependent upon Soviet gas in the '90s in a sense that it first appeared that they would have been. And so in retrospect, and in the long view, the Reagan Administration had put an issue on the table, although in a messy way. There had been a big dispute. U.S./European relations were rattled by this and other transatlantic disputes of the era. But some good—some considerable good came out of it in terms of energy preparedness and attention to security aspects, particularly with gas. Gas is special because with gas you're attached to the supplier by a pipeline. And the supplier has the valve that can shut you down. Think of your own house. If the gas stops in your own house you're cold. And there's usually little option in the short term to replace that. In recent years we've seen disputes that the Russians have had with the Ukrainians that led to the shut down of these pipelines and problems in Europe that would have been much more acute had we not had this debate and adopted the policies that were done in the '80s.
Q: Yea. I mean one of the things that I keep getting heard mention is oil is fungible. In other words, once it gets on a tanker it can go anywhere—
RIES: That's right.
Q: Where gas is—
RIES: Is not.
Q: —is consumer specific.
RIES: Right. You're tied up to a pipeline network. If the networks are sophisticated and have lots of sources of supply and there is some ability to bring in LNG in tankers you have options, but for the most part with gas you're geographically tied to your suppliers. Now in the United States it's basically Canada. Canada and Alaska supply U.S. gas demand. There's very little imported gas beyond that. Some from Mexico. So we don't have the challenge that the Europeans have.
Q: Were you very much involved in the American view of the setup of these sort of safety valves and whatever you want to call it?
RIES: That was what the IEA worked on was all these policy responses. We put together a 90-page document or something like that, which was a negotiated, consensus document. It was called Energy Security Policy Conclusions, or something like that, and it sought to ratify that consensus. In recent years when this issue came up again I said let's look back at that document. No one could easily find it. So I think it doesn't necessarily have landmark status.
TABLE OF CONTENTS HIGHLIGHTS
Education:
BA in International Studies, John Hopkins, 1968–1972
MA in International Studies, John Hopkins, 1973
Entered the Foreign Service, 1977
Washington D.C.—Olympic Boycott Task Force 1980
Ankara, Turkey—Economic Officer 1984–1986
Washington D.C.—Special assistant for Undersecretary for Economic Affairs 1986–1988
London, England—Minister, Economic Affairs 1996–2000
Athens, Greece—Ambassador 2005–2007