There was no warning. The shaking that soon rocked mainland Japan on March 11, 2011 would tear down buildings and shake the island's surroundings to their very core, revealing itself to be a 9.1 magnitude earthquake—the most powerful earthquake ever recorded in Japan. This was not the end however, as the earthquake then triggered both a massive Tsunami and a near-nuclear meltdown at the now infamous Fukushima Power Plant, bringing even more destruction to an already rattled nation. It would soon be known as "The Triple Disaster;" it remains today as the costliest natural disaster in history.
One of the millions affected happened to be U.S. Deputy Chief of Mission James Zumwalt, who would see much of the subsequent destruction and recovery efforts firsthand, even leading the U.S. Embassy's overall response. The work he did alongside hundreds of other embassy employees and the Japanese government would go on to provide valuable insight into the effects of the disaster, as well as provide much-needed aid to American and Japanese citizens in the region.
James Zumwalt, besides working in Japan, also held positions in Zaïre; Washington, DC; and China.
James Zumwalt's interview was conducted by Charles Stuart Kennedy on February 1, 2018.
Read James Zumwalt's full oral history HERE.
Drafted by Carl Svahn
ADST relies on the generous support of our members and readers like you. Please support our efforts to continue capturing, preserving, and sharing the experiences of America's diplomats.
Excerpts:
"I looked across at my Japanese counterparts and, almost simultaneously, we all crawled under the sturdy wooden conference table."
A Rumbling:
On the afternoon of March 11, thanks to WikiLeaks and also to the Asahi Shimbun plans to report on leaked Embassy Tokyo cables, I found myself with embassy political officers Thomas Whitney, Cody Walsh, and John Mark Pommersheim, holding two fat briefing books filled with classified Embassy Tokyo reports as we met with two senior Japanese foreign ministry officials, Director-General for the Asian and Oceanian Affairs Bureau Shinsuke Sugiyama and Director-General for the North American Affairs Bureau Kazuyoshi Umemoto at the ministry's Iikura Guest House.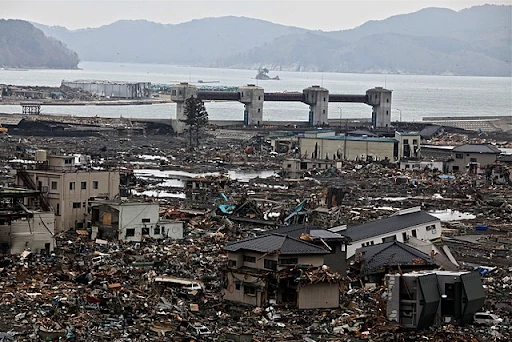 Just over an hour into the session, as we were discussing these leaked cables, suddenly the large conference room began to shake. Japan experiences many earthquakes and most cause little damage as Japan has strong building codes, but this severe shaking continued for several minutes. We began to hear the building creak and the overhead chandelier swung violently. A facial tissue box slid across the table and fell onto the floor.
I looked across at my Japanese counterparts and, almost simultaneously, we all crawled under the sturdy wooden conference table. As we sheltered under this table, I thought that all of us looked rather undignified crouching on all fours in our suits with our neckties dangling to the floor. I realized suddenly that the WikiLeaks telegrams were less important than I had believed. The earthquake dissipated the meeting tension; we were now instead wondering what was to befall us.

The Iikura Guest House building continued to creak and rumble. The butler encouraged us to evacuate down the stairs as the earthquake continued. We ignored his advice. Our earthquake response training had stressed the importance of sheltering under a sturdy table or desk or in an open doorway. Running outside would expose us to falling debris. I chose to remain under the foreign ministry's sturdy wood table instead.
"I realized that we were dealing with a disaster beyond the scope of the major earthquake."
Safety in the Tides:
Someone set up a large-screen television where we could follow the live Japanese news reports. NHK, the Japanese public broadcasting service, began reporting on the scope of the earthquake. They reported that it had measured a 9.1 on the Richter scale—a force I simply could not imagine. The earthquake had occurred offshore about 230 miles north of Tokyo, so the damage was much more severe in Japan's northeast. NHK began broadcasting live footage taken from news helicopters of the tsunamis approaching shore. They transmitted warnings for people to flee coastal areas and seek higher ground. Then the television began showing images of huge tsunamis devastating many communities along the Japanese northeast coast. I realized that we were dealing with a disaster beyond the scope of the major earthquake.

As we continued to work to ascertain the safety of the rest of our embassy community, we turned our attention to the welfare and whereabouts of American citizens living in the devastated areas. Our consular section had computerized files on American citizens who had registered with us, so they began to focus on locating those citizens living in coastal areas of Aomori, Iwate, Miyagi, and Fukushima prefectures.

As our consular section addressed issues concerning the welfare of American citizens in Japan, our embassy community still faced one additional worry—our own children. The American School in Japan (ASIJ), which most embassy children attended, is located 26 kilometers away from the embassy housing compound. What was normally a forty-minute drive would take much longer due to the traffic gridlock. Our RSO began contacting each school bus driver via our two-way radio. We learned that ASIJ had evacuated its students, that nobody was injured, and that after taking roll call, the students had boarded the buses to begin the long ride home. Other schools made similar reports. We asked our CLO staff to inform parents that their children were safe on a bus—but stalled in horrendous traffic. The buses were resourceful in this crisis. When the passengers got hungry, the bus monitors and drivers pooled their money and bought food for all the children at a rest stop.
"Our consular section was busy, but we sought to provide expeditious and courteous service to the American community in their hour of need."
Moving to Recover: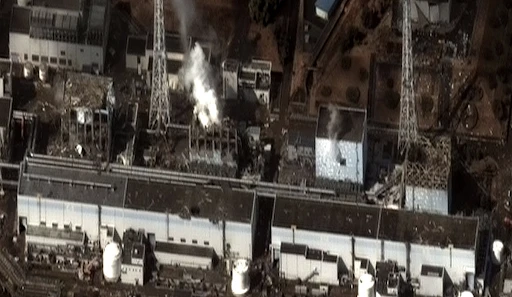 I became personally involved in one unusual welfare and whereabouts case. I received a call from a friend who worked for GE Japan. He told me that there had been twelve American welders, GE subcontractors, who had been working inside the Fukushima Daiichi Nuclear Power Plant when the earthquake struck. The company had lost contact with these American citizens and wanted our help to find them.
For the next few hours of our search, we always seemed to be one step behind them. We heard a report that they took a car and began driving south. We heard secondhand that they had been inside the reactor building and actually got wet from the inflowing water. Then we heard the disturbing news that they may have been contaminated by radiation. Finally, we located the Americans at a hotel in Iwaki in the southern part of Fukushima prefecture. They arranged for their own transportation to Narita International Airport, but I had to call Northwest Airlines because the airline was reluctant to accept these passengers on their flight back to the United States. We arranged with Northwest to furnish a place at the airport for these workers to change clothes and shower, then to be tested for radiation—which proved negative. I was happy to hear when they were safely on a flight home.

By the following Monday, we experienced a surge of other American Citizen Services work. There was a dramatic increase in demand for Consular Reports of Birth Abroad and passport renewals. Many long-term resident American citizens who hadn't seen the urgency of obtaining the proof of citizenship for their newborn children or seen the need to renew their expired passport suddenly came to the embassy to seek these documents since they now wanted to leave Japan quickly. Our consular section was busy, but we sought to provide expeditious and courteous service to the American community in their hour of need.
TABLE OF CONTENTS HIGHLIGHTS
Education
BA in U.S. History, BA in Japanese, University of California, Berkeley 1975–1979
Joined the Foreign Service 1981
Kinshasa, Zaïre—FSO 1981–1983
Tokyo, Japan—Embassy Economic Officer 1989–1993
Tokyo, Japan—Deputy Chief of Mission 2008–2011