Back to Diplomats and Diplomacy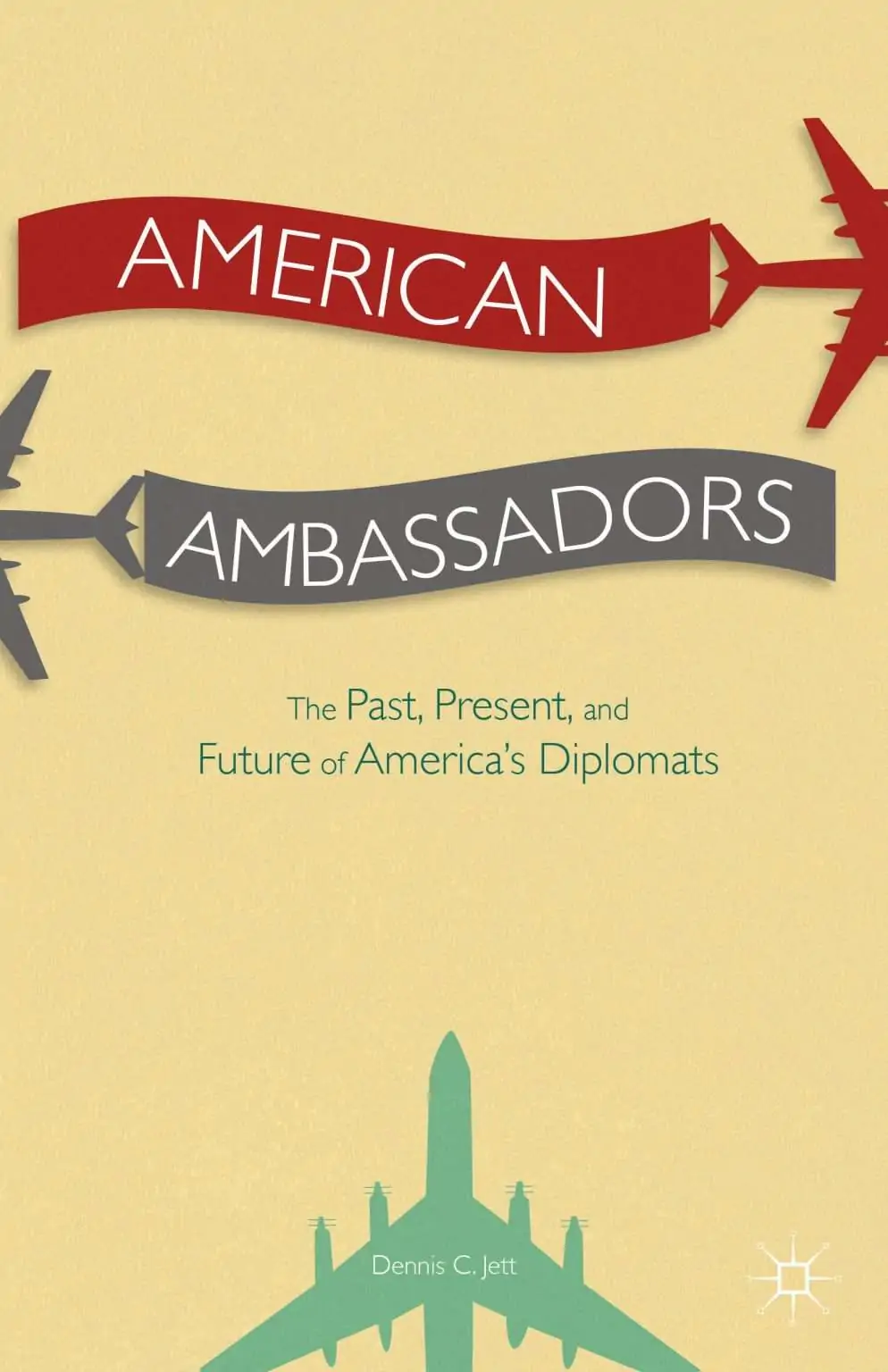 American Ambassadors:  The Past, Present, and Future of America's Diplomats
The way in which people become ambassadors of the United States is the result of time––honored traditions and, in some cases, a thinly veiled form of political corruption. Former U.S. ambassador Dennis Jett's American Ambassadors explains where ambassadors come from, what they do, where they go, and why they still matter.
Jett offers an insider's look at the complex bureaucratic process that determines who becomes an ambassador and the different paths to the position that are taken by career diplomats and political appointees. Jett describes how an ambassador's effectiveness is measured and why at least four ambassadors in recent years have resigned because of poor performance. He demonstrates how the embassy to which the State Department sends an ambassador can depend on a person's race, gender, religion, sexual orientation, special knowledge––or the size of an appointee's campaign contributions. And he makes the case for why, in today's ever more globalized world, the work of ambassadors is more important than ever.
"A book that sparkles in its candid explanations of how U.S. ambassadors are chosen, perform, and should be chosen and perform. The parts on people are spectacular."
––  DAN SIMPSON, Associate Editor, Pittsburgh Post-­‐Gazette and former U.S. Ambassador to the Central African Republic, Somalia, and the DRC 
"Dennis Jett proves that selling ambassadorial appointments or passing them out as a return for domestic political favors is a dangerous joke. This is the best book on this important subject yet written. "  
––RICHARD BUTLER, former Australian ambassador to the United Nations
"Known for his insightful critique and analysis of American diplomacy, Dennis Jett draws on his extensive experience as a professional diplomat and scholar to explain in this volume how ambassadors are chosen, why that matters, and how the process can be improved. His book will interest anyone who cares about America's future in world affairs and enjoys an informative and provocative read."
–– KENNETH L. BROWN, former U.S. ambassador to Republic of Congo, Côte d'Ivoire, and Ghana
DENNIS JETT served as the United States ambassador to Mozambique and Peru under the Clinton administration and is currently a professor at Penn State University's School of International Affairs. His career in the U.S. Foreign Service spanned twenty-­eight years and three continents; his academic expertise focuses on international relations, foreign aid administration, and American foreign policy.
Immediately prior to joining Penn State, he served eight years as dean of the International Center at the University of Florida. He is the author of Why Peacekeeping Fails (2001), Why American Foreign Policy Fails: Unsafe at Home and Despised Abroad (2008), and numerous articles.