ADST created the Memoirs and Occasional Papers Series to preserve firsthand accounts, histories, and other informed observations on foreign affairs for scholars, journalists, and the general public.
Ambassador to a Small Country: Letters from Chad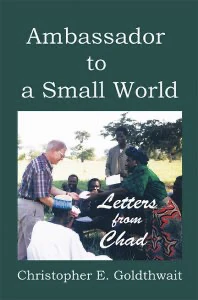 by Christopher E. Goldthwait
Learn More
Ambassador to a Small World is a highly personal portrait of Chad from the vantage point of Christopher Goldthwait, the longest-serving U.S. ambassador to N'Djamena. The book touches on Chad's politics, economy, and society and on U.S. foreign policy, foreign aid, and the life of the small American community in one of the continent's most isolated countries.
-Hardcover $40, Softcover $28
American Diplomats: The Foreign Service at Work

Edited by William D. Morgan and Charles Stuart Kennedy
Learn More
"William Morgan and Charles Stuart Kennedy provide a comprehensive look into the professional lives of America's diplomats. Their insights and the wide range of venues and experiences they cover will enlighten anyone, veteran or newcomer, with an interest in diplomacy." — Ambassador RUTH A. DAVIS, former Director General of the U.S. Foreign Service and U.S. Ambassador to Benin
– Softcover $22.95
An Architect of Democracy

by James Robert Huntley
Learn More
"Over half a century, James Huntley has played a major leadership role—in government and in the nonprofit and scholarly worlds—animating and strengthening bonds among democratic peoples and institutions, from the EU and NATO to the new intergovernmental Community of Democracies. This is a personal story of our times, well told by a master practitioner." — ROBERT HUNTER, former U.S. ambassador to NATO
– Softcover $30.00
Arabian Nights and Daze: Living in Yemen with the Foreign Service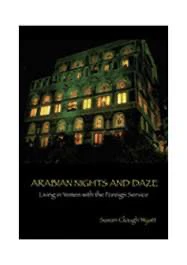 by Susan Clough Wyatt
Learn More
"In this highly readable book Susan Wyatt vividly retells with good humor her experiences as a diplomat's wife in one of the Foreign Service's most difficult environments, which she describes without either downplaying or exaggeration. Once she has drawn the reader in with personal anecdotes, told with a sharp eye for local customs, she segues into sound overall observations on Yemeni culture, politics, economics, archeology, and architecture." — RICHARD W. MURPHY, Career Ambassador and former Assistant Secretary of State
– Softcover $26.00
Arias, Cabalettas, and Foreign Affairs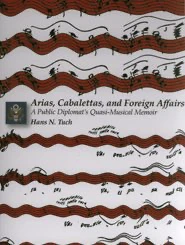 by Hans N. Tuch
Learn More
A lifelong lover of opera and classical music, Hans N. "Tom" Tuch served 35 years in the United States Foreign Service, retiring in 1985 as a Career Minister. This book recalls his devoted engagement with music, especially opera, in the context of that career.
– Softcover $22.00
Bushels and Bales: A Food Soldier in the Cold War

by Howard L. Steele
Learn More
"One man's remarkable story … in service to his government, fellow taxpayers, and yes, mankind's age-old struggle against hunger and backwardness." — ERIC ROZENMAB, author of Total Jihad
– Softcover $28.00 
Counterinsurgency in Eastern Afghanistan, 2004-2008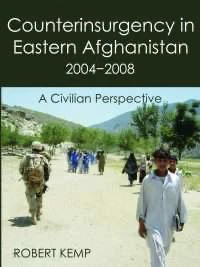 by Robert Kemp
Learn More
After the 2001 ouster of the Taliban from Afghanistan, the United States and its allies found themselves in a country devastated by a series of wars. This book looks at how, working with their Afghan counterparts, they engaged in a complex effort to rebuild security, development, and governance, all while fighting a low-intensity war.
– Softcover $26.00
Danger Zones: A Diplomat's Fight for America's Interests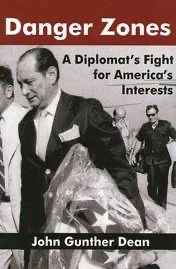 by John Gunther Dean
Learn More
Danger Zones is the autobiography of John Gunther Dean, a career Foreign Service officer, five-time U.S. ambassador, and a leading diplomat of the twentieth century. As an activist diplomat throughout his career, he worked hard to bring people together to avoid bloodshed.
– Hardcover $36, Softcover $26
Echoes of a Distant Clarion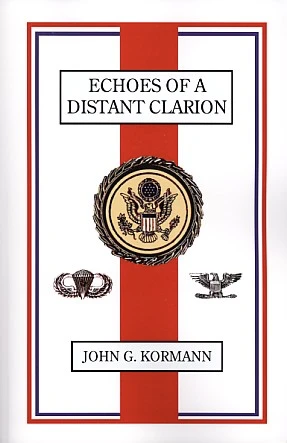 by John G. Kormann
Learn More
The life story of John Kormann, an adventurous diplomat, soldier, and intelligence officer, offers an inside view of significant events of the twentieth century.
– Hardcover $46, Softcover $30
Economics and Diplomacy:  A Life in the Foreign Service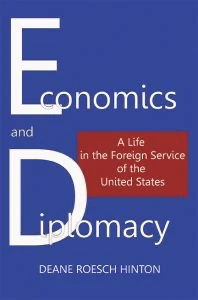 by Deane Hinton
Learn More
Deane Hinton's memoir presents a reliable firsthand account of the development of U.S. strategic economic policy and the new institutions that became the framework for trade, aid, economic growth, and monetary policy. Hinton was one of a handful of experts on these issues to serve in high policy positions throughout the Cold War. He moved rapidly up the promotion ladder because his knowledge and skills were in short supply at the State Department.
– Softcover $28
Fifty Years in USAID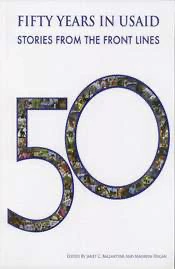 edited by Janet C. Ballantyne and Maureen Dugan
Learn More
Fifty Years in USAID: Stories from the Front Line contains 115 brief essays by past and present USAID staff and administrators, organized by decades. To celebrate USAID's 50th anniversary, the editors reached out to all USAID staff, alumni, and all living administrators to gather tales that would tell their story and seek their thoughts on serving at USAID.
– Softcover $15.00
Fifty Years of U.S. Africa Policy: Reflections of Assistant Secretaries for African Affairs and U.S. Embassy Officials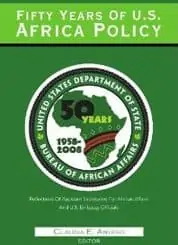 Edited by Claudia E. Anyaso
Learn More
Fifteen men and women have occupied the position of Assistant Secretary of State for African Affairs. They charted the course of U.S. Africa policy for fifty years that spanned the dawn of African independence to the present era of globalized engagement. In these pages the assistant secretaries describe their stewardship and assess the state of U.S.-African relations during their tenure. Their perspectives are enhanced by the oral histories of six Foreign Service officers, who recall the excitement and challenges of living and working in Africa and associating with such leaders as Kwame Nkrumah, Patrice Lumumba, and Nelson Mandela. The courage and dedication of all these men and women illuminate every page.
– Softcover $19.99
Forever on the Road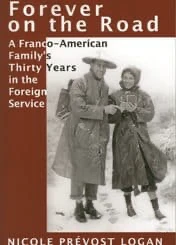 by NicolePrévost Logan
Learn More
"Nicole Logan gives us insights into the political situation in many of the countries in which she lived. She is particularly effective in describing the social crosscurrents underlying political developments, something we see all too rarely in analyses of world events." —Ambassador ROGER KIRK
– Softcover $26.00
French Covert Action in the American Revolution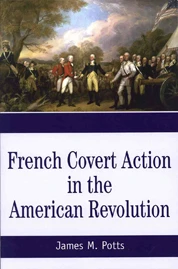 by James M. Potts
Learn More
"If Benjamin Franklin's covert operations are not well known to the American public, the secret role of the French in the birth of our nation has certainly been minimized and usually overlooked by historians. James Potts's book successfully fills this gap. Moreover, proving that true spy stories are often more interesting than spy fiction, French Covert Action, exciting as it is well documented, makes a fascinating as well as valuable contribution to American colonial history." — JOHN H. WALLER, noted author and authority on intelligence
– Softcover $17.95
From Foggy Bottom to Capitol Hill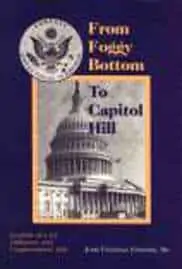 by John Chapman "Chips" Chester
Learn More
"While at first blush it may appear that this book was written by someone unable to hold a job for long, that proves not to be the case. Or more precisely put, Chips Chester's hegira from the military to the Foreign Service to congressional staffs has left him with many good stories to tell. And they are tales with much humor, substantial insight into our diplomatic and political systems, and a graceful writing style. I knew the author best as a very good FSO; now I know him, as well, as a fine writer." —LAWRENCE EAGLEBURGER, former Secretary of State and Ambassador to Yugoslavia
– Softcover $20.00 * (OR email [email protected] for a discounted !)
From the Inside Out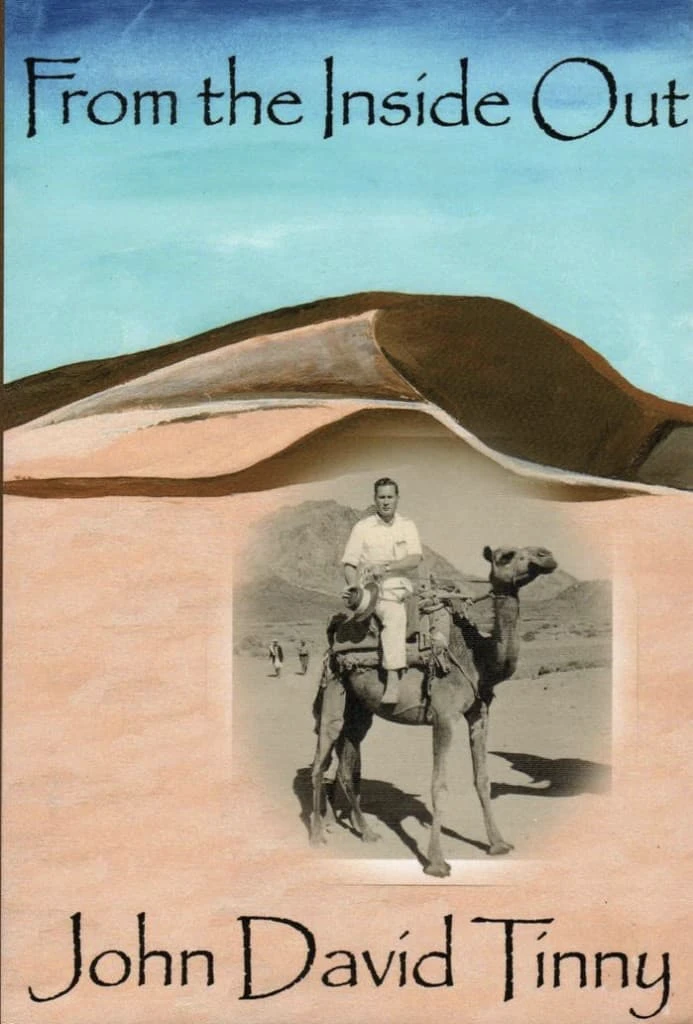 by John D. Tinney
Learn More
In 1956 John Tinny began his brief years on the "Golden Road to Samarkand," his vision of the pinnacle for a State Department Foreign Service officer. The murder of Her Britannic Majesty's vice consul, a grim portent, climaxed Day One at his first post, San Pedro Sula, Honduras. Around this obscure consulate the Cold War flamed hot. For 130 weeks he and his family lived amidst savagery and the shades of Hitler and Rommel.
– Softcover $26.00
A Haiti Chronicle: The Undoing of a Latent Democracy, 1999–2001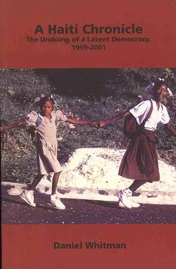 by Daniel Whitman
Learn More
"This is the only book to convey the enormity of the disaster that overtook Haiti during 1999–2002. A splash of cold water especially for sectors in American politics who have averted their gaze for so long. This book removes the last excuse for them to do so." — JAMES MORRELL, Director, Haiti Democracy Project
– Softcover $41.50
In the Aftermath of Genocide: The U.S. Role in Rwanda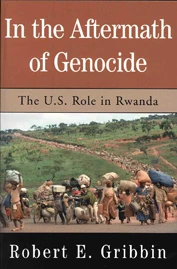 by Robert E. Gribbin
Learn More
"Ambassador Gribbin applies the keen insights developed over a long career in Africa to U.S.-Rwandan relations. He outlines clearly the failure of the United States and the rest of the world to stop the genocide and places blame where it is deserved, yet manages to inject humor into this otherwise grim story." — H. ROBERTS MELONE, former U.S. Ambassador to Rwanda
– Softcover $23.95
The Joys and Perils of Serving Abroad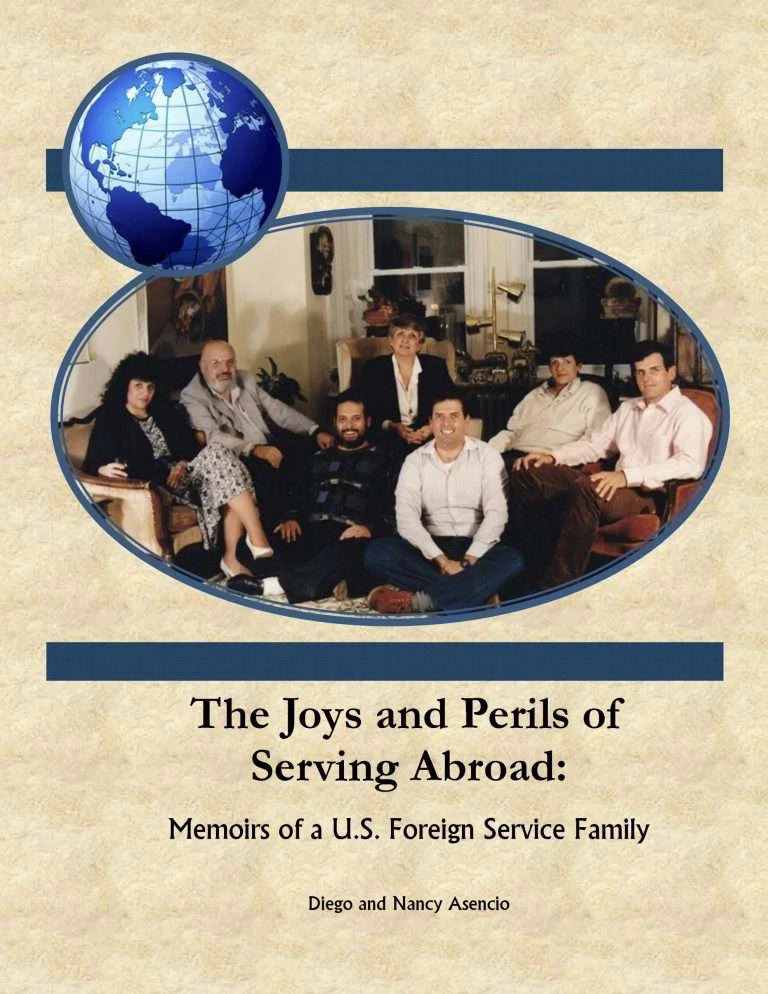 by Diego and Nancy Asencio
Learn More
The Joys and Perils of Serving Abroad is Diego and Nancy Asencio's account of their experiences over the course of Diego's long career in the Foreign Service.
– Softcover $19.99
The Legendary Uli Women of Nigeria: Their Life Stories in Signs, Symbols, and Motifs
by Robin Sanders
– Xlibris, 2014, Softcover , also available in e-book.
A Long Way from Runnemede

by Theresa Tull
Learn More
A Long Way from Runnemede: One Woman's Foreign Service Journey, is the autobiography of career Foreign Service officer Theresa Tull, who served in Europe, Southeast Asia––including war-torn Vietnam and Laos––and climaxed her career as Reagan's ambassador to Guyana and Clinton's ambassador to Brunei.
– Softcover $26
Memoirs of an Agent for Change in International Development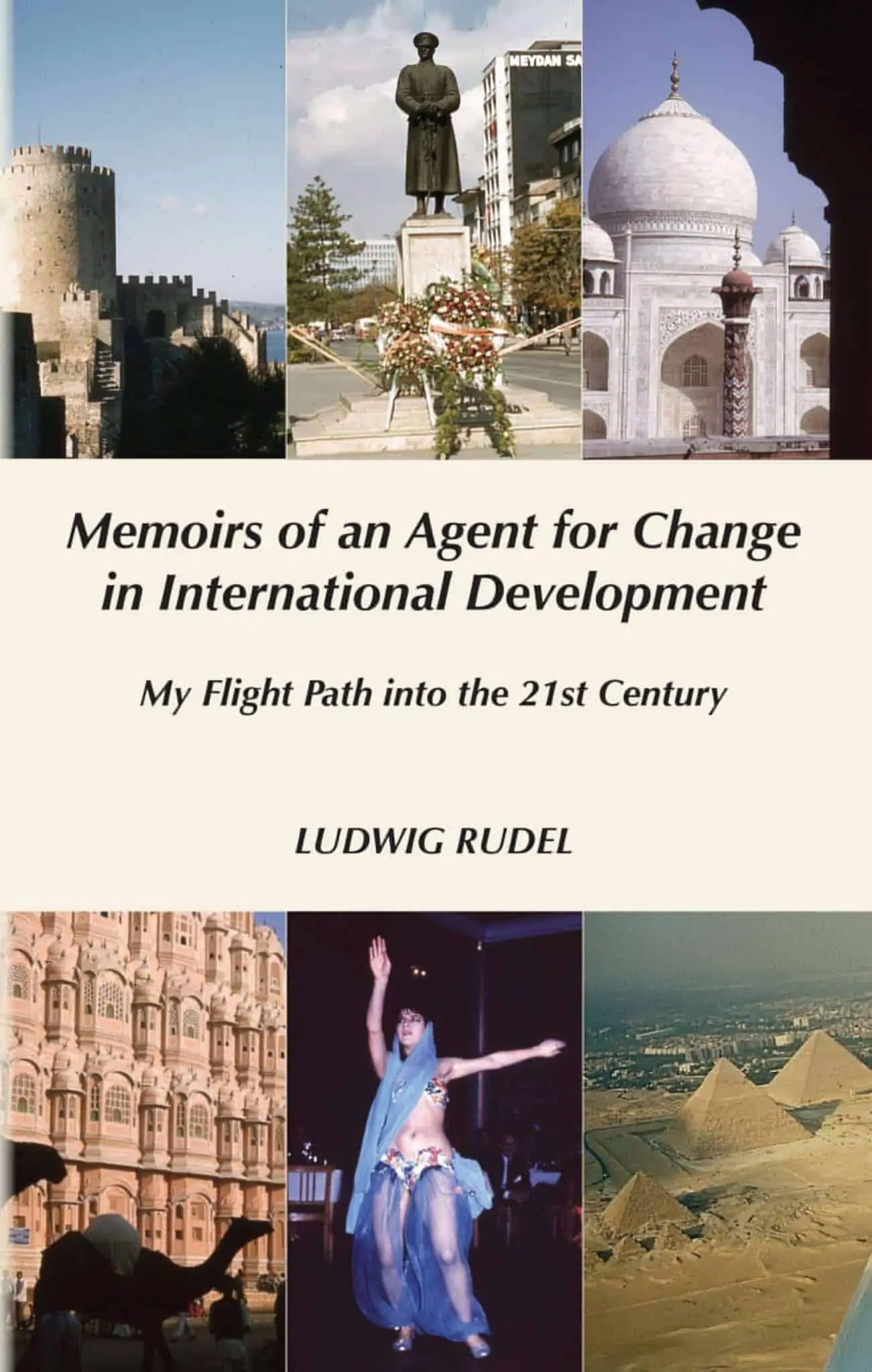 by Lu Rudel
Learn More
Lu Rudel describes his unique experiences with U.S. economic aid programs during some of the most dramatic international events since World War II. These include Iran after the fall of Mosaddegh (1956–1960); Turkey after the military coup of 1960 and continuing to the start of the Cuban Missile crisis; India after the death of Nehru (1965–1970); and Pakistan following the Soviet withdrawal from Afghanistan in 1988.
– Softcover $17.95
Mossy Memoir of a Rolling Stone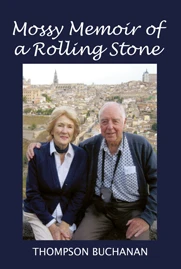 by Thompson Buchanan
Learn More
"This delightful book is full of excitement, humor, and wisdom. Buchanan's adventures from Africa to Russia, with excursions in France and Norway, range from the harrowing to the hilarious. The book … shows how hard work, courage, and a sense of humor on the part of both spouses can make Foreign Service life productive and enjoyable. And it is fun to read as well." —ROGER KIRK, U.S. Ambassador (ret.)
– Softcover $24.00
Nine Lives: A Foreign Service Odyssey
by Allen C. Hansen
Learn More
This book depicts the excitement, frustrations, satisfactions — and sometimes glamour of a career in the Foreign Service of the United States Information Agency (USIA). It describes how the U.S. government agency responsible for what is now called "public diplomacy" conducted its varied media, cultural, and educational exchange programs in nine countries during the Cold War.
– Softcover $28.00
Not to the Manner Born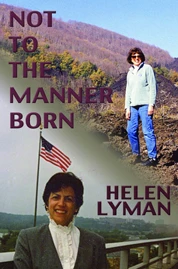 by Helen Lyman
Learn More
"Helen Lyman came reluctantly to the world of diplomacy. She grew up with the image of making her adult home near her parents in San Francisco, and like her older brother and his family, coming each Friday night to her parents' home for dinner. When we became serious in high school, and I told her of my ambitions for a life in the Foreign Service, it almost ended our early romance. When I promised her not to spend all our lifetimes in faraway places, she relented." — Ambassador PRINCETON LYMAN
– Softcover $22.00
Peregrina: Unexpected Adventures of an American Consul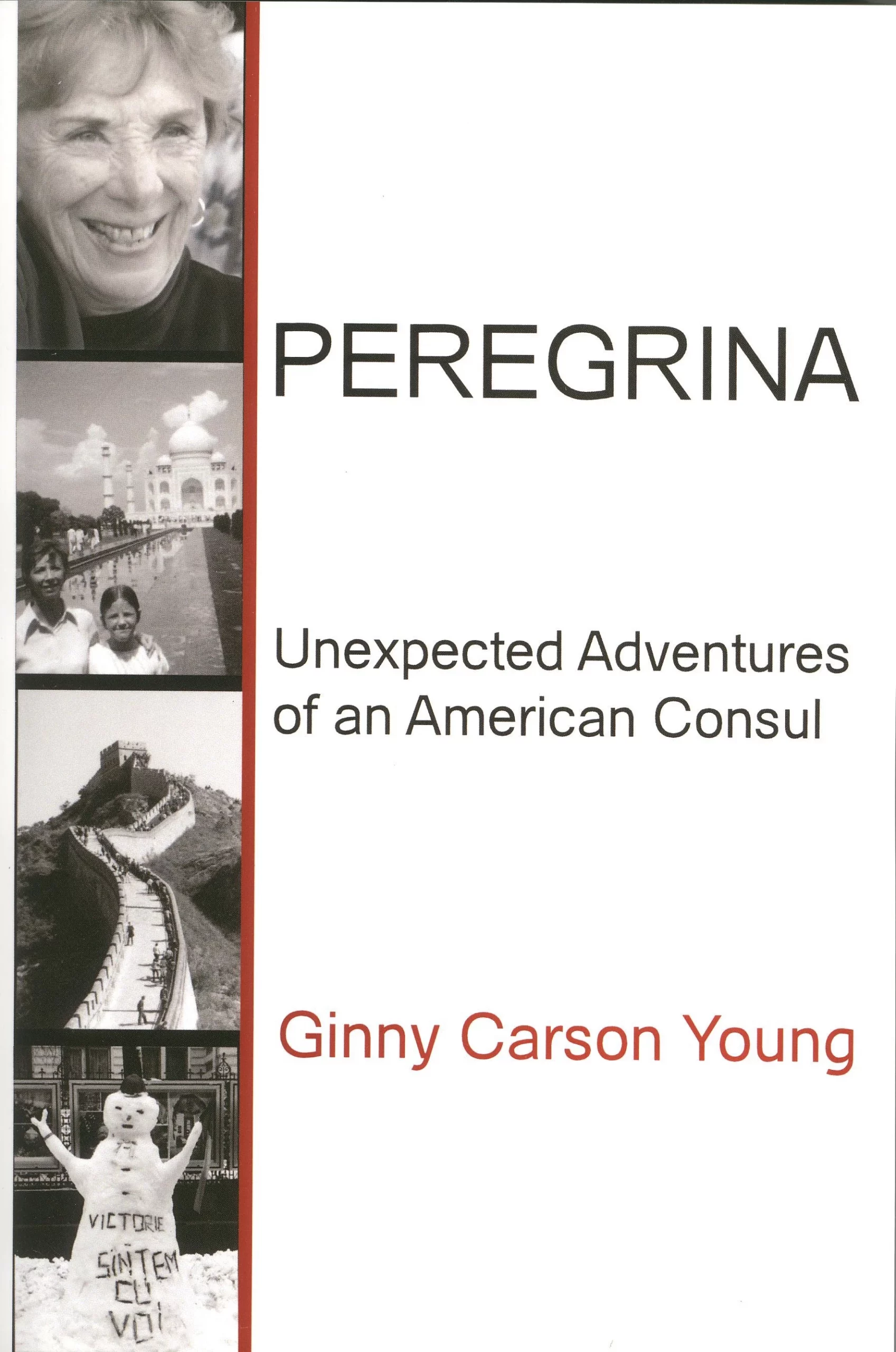 by Virginia Carson Young
Learn More
"Anyone would be lucky to lead a life as full and meaningful as Ginny Carson Young's. Even more, we would be lucky if we could capture it so elegantly and with such wit in prose."–– former U.S. Senator BOB PACKWOOD
– Hardcover $38, Softcover $28
Present at the Footnote

by Henry E. Mattox
Learn More
These insightful essays, editorials, personal commentaries, and reports on foreign affairs first appeared in the online journal American Diplomacy (www.americandiplomacy.org) between 1996 and 2008. As co-founder and editor of that journal, Henry Mattox addressed contemporary issues, expressing opinions and judgments and recounting experiences drawn from his service as a career Foreign Service officer and, later, as a senior lecturer in American and diplomatic history.
– Softcover $19.99
Quiet Diplomacy
by Armin Meyer
Learn More
"… a distinct contribution to the history of the period. Armin Meyer's prominent role in U.S. policy determination in the Middle East and Japan deserves to be chronicled. So does the United States' previous emphasis on quiet diplomacy, which—alas—seems to be so sadly lacking these days." — HERMANN F. EILTS, former U.S. ambassador to Saudi Arabia and Egypt
– Softcover $18.95
The Reagan-Gorbachev Arms Control Breakthrough: Eliminating Intermediate-Range Nuclear Force (INF) Missiles

edited by David Jones
Learn More
This is a collective memoir of yesteryear when the Cold War was still icy. The Reagan-Gorbachev Arms Control Breakthrough: Eliminating Intermediate-Range Nuclear Force (INF) Missiles analyzes the limitation of intermediate-range nuclear force missiles from the vantage point of history, drawing primarily on the reflections of the INF Treaty negotiators in 1988, immediately following the treaty's completion and ratification, but also providing today's retrospective judgments.
– Hardcover $38.00
The Rise of Africa's Small and Medium-Size Enterprises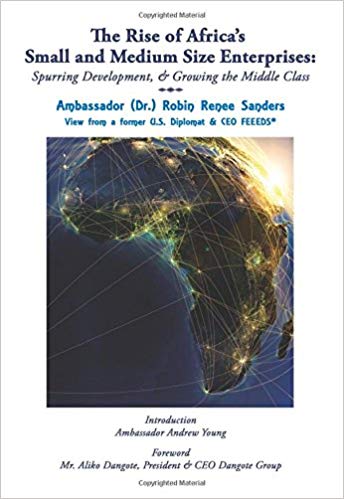 by Robin Sanders
– Xlibris, 2017, cloth $34.99, can also be found as an e-book $3.99
Travels into the Heart of Egypt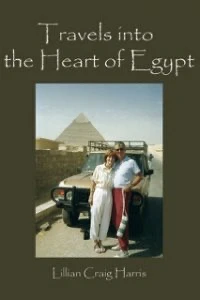 by Lillian Craig Harris
Learn More
The essays explore Egypt's cities, deserts, societies, monasteries, and circumstances in a time of widespread unrest that helped set the scene for the Arab Spring two decades later. Other essays examine life in Cairo, diplomatic difficulties, religious tensions, the problems of the poor, unrest under the Mubarak regime, and travels in many of the remoter parts of Egypt now largely off-limits to foreigners.
– Softcover $32
An Unlikely Journey: Make a Difference, Do Good, Have Fun
by Mark Erwin
– Goosepen Studies and Press, 2013
The Unofficial Diplomat: A Memoir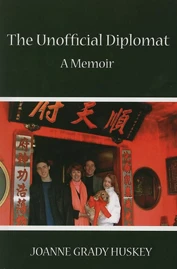 by Joanne Grady Huskey
Learn More
"This book provides a wonderful insight into the highs and lows, the exuberance and terrors, of a life well lived in the Foreign Service. Read the part about the al Qaeda bombing of the Nairobi embassy in 1998 and you will understand how the mindset and personal leadership of community members like Joanne helped us accomplish extraordinary things against great odds." — PRUDENCE BUSHNELL, former U.S. ambassador to Kenya and Guatemala
– Softcover $22
Your Diplomats at Work: A Comedy in Seven Acts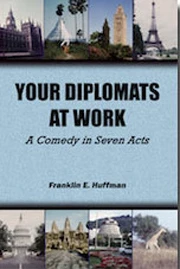 by Franklin E. Huffman
Learn More
Your Diplomats at Work is Frank Huffman's account of his sometimes comical, sometimes frustrating, but always enlightening adventures as a diplomat in London, Burma, Morocco, Paris, Washington, Cambodia, New Zealand, and Chad.
– Softcover $26