Back to Memoirs and Occasional Papers
From the Inside Out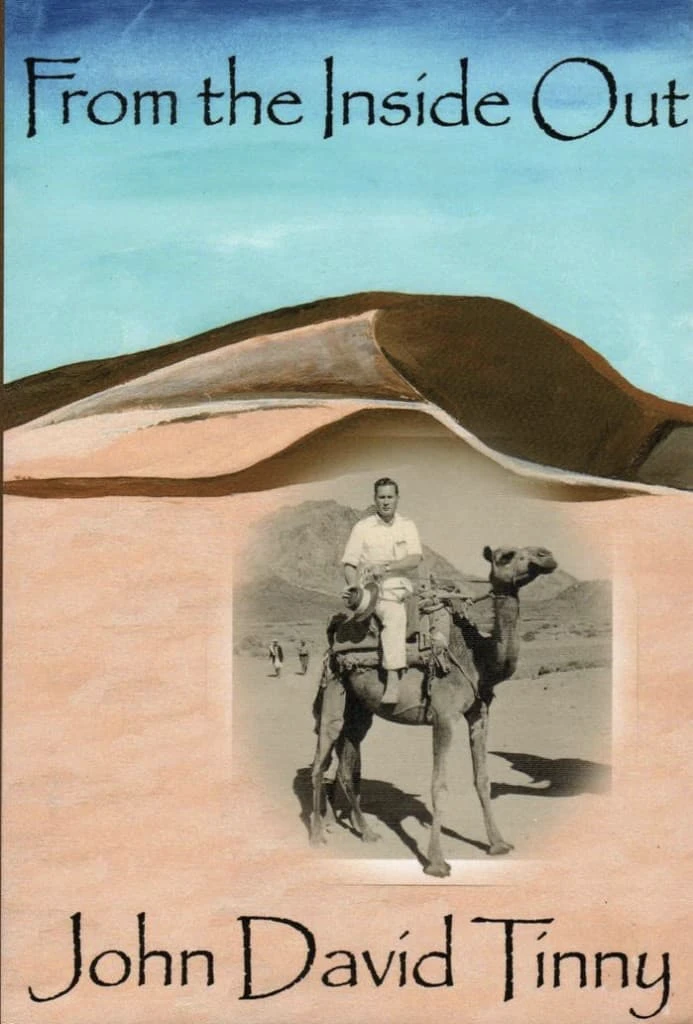 In 1956 John Tinny began his brief years on the "Golden Road to Samarkand," his vision of the pinnacle for a State Department Foreign Service officer. The murder of Her Britannic Majesty's vice consul, a grim portent, climaxed Day One at his first post, San Pedro Sula, Honduras. Around this obscure consulate the Cold War flamed hot. For 130 weeks he and his family lived amidst savagery and the shades of Hitler and Rommel. Thereafter he was posted to Cairo, where Nile floods bring life and death, and he gloried in the romance of the great sand seas. Assigned to Beirut, he immersed himself in the language of the Koran and the certainty of True Believers. He glimpsed hope in a refugee camp attended by angry young and bitter old Palestinians and clashed with the angry intensity of young Israelis. Understanding the Arab-Israeli problem is not an answer, he discovered.
A misstep in the British Crown Colony of Aden, where vain sultans and the jingle of medals on British chests exuded an air of the fading Imperial Raj, taught him that John Q. Public was his master. The State Department pardoned him and named him consul and principal officer of Consulate Benghazi, Libya. There, his second inept misstep was unpardonable. A murder on his last day brought him full circle. His life as a Foreign Service officer ended on the gangplank of a tired Italian tramp steamer, not on the Golden Road to Samarkand.
John David Tinny served in Honduras, Egypt, Lebanon, and Aden, accompanied by his wife Josephine and three sons. He was serving as U.S. consul in Benghazi, Libya, when it was bombed in 1964. After leaving the Foreign Service in 1966, he worked for Occidental Petroleum and Conoco in the Persian Gulf and Africa. He earned a Master's degree in library science in 1986 and worked as a reference librarian until 2011. Tinny married Harriette Josephine Hicks in 1950 after both had served in the U.S. Navy, 1943–46, Josephine in the WAVES, John at sea.  He also swept mines in Korea, 1950–53. Both he and his wife descend from Florida pioneers and Revolutionary War patriots.