In the 1960s, the United States experienced nationwide protests for the justice of African Americans in a society where the status quo was against them. It was a massive movement led by Dr. Martin Luther King to force great change in America. It inspired people of all ages and backgrounds. It inspired people like William David McKinney who took his experiences across the country as well as the world in order to connect with diverse groups of individuals.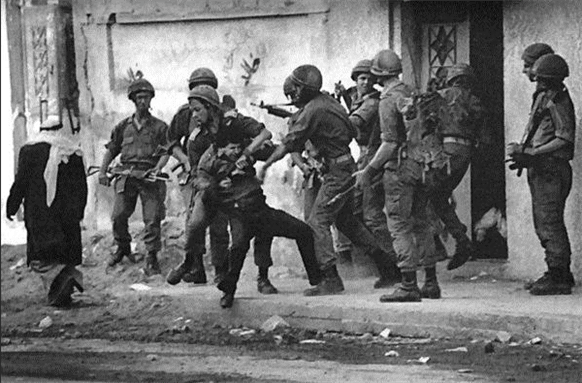 William McKinney served overseas, witnessing and experiencing cultures at peace and at unrest. Before his career in the Foreign Service, he was an active participant in the Civil Rights Movement. He joined university protests against southern segregation, and closely followed the latest news at the time of boycotts in places like Montgomery; it seems like there was never a moment where protesting for civil rights was not on his mind.
More than twenty years later, Israel and Palestine mirrored these events with the First Intifada—a progressively escalating movement of uprising and protest lasting from December 1987 to the early 1990s against the Israeli occupation of Palestinian territories. The First Intifada began after an Israeli military truck crashed into a vehicle killing four Palestinian workers from the Jabalya refugee camp in Gaza. As a consequence, violent protests erupted across the region, and Israel responded by sending army and paratroopers to quell the violence. These actions, however, only further ignited the movement.