We are saddened to share the news that Charles Stuart "Stu" Kennedy died on Sunday, January 2. As Jim Dandridge notes, one is never prepared for the passing of a professional colleague and friend. Stu was and is a pillar of ADST's excellence. We are grateful that we were able to celebrate Stu and his wonderful important legacy – ADST's Foreign Affairs Oral History program and collection – on the occasion of ADST's and Stu's 35th anniversary at DACOR on December 7.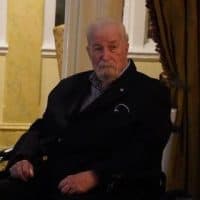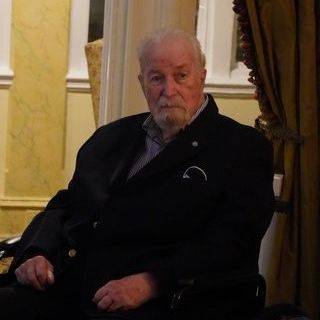 To read more about Stu and his life and legacy, see this tribute from his 2014 AFSA Lifetime Contributions to American Diplomacy award and the FSJ interview by Shawn Dorman.
AFSA Lifetime Contributions to American Diplomacy Award to Stu Kennedy
For thirty-five years Stu was an inspiration to several generations of those he interviewed, to ADST staff, and to hundreds of ADST interns. The way he lived his life makes it only natural for us to celebrate Stu, his spirit and his vision. His legacy will continue to inspire us for the next thirty-five years and beyond.
In lieu of flowers the family ask that you donate to support the work of the Association for Diplomatic Studies and Training that he cared so much about, using this link: https://adst.org/donation-page/