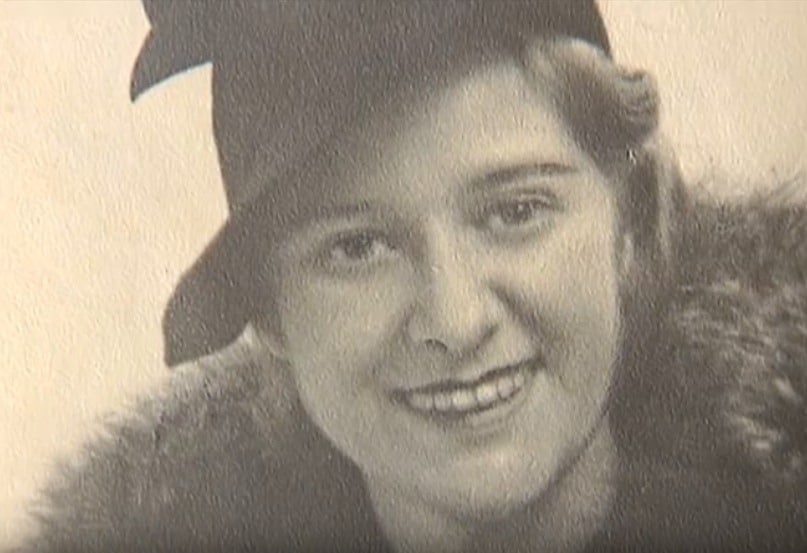 Reporting live from a shortwave radio station near the German border at the beginning of World War II, NBC's first female correspondent, could hear the bombs begin to land outside her Dutch radio station—and so could her audience. Margaret Rupli Woodward knew it was time to go.
In May 1940, Woodward was living in the Netherlands with her husband, a British newspaperman. She'd only recently begun reporting for NBC. When CBS hired its first female correspondent, NBC felt compelled to follow suit. Woodward, an American woman in war-torn Europe with little else to do, found herself working unexpectedly as a radio journalist. She spent several months reporting on live shortwave radio, telling American audiences what was happening in the war—and now the Germans were bringing it to her door.
To flee the invading Nazis forces, the Woodwards found passage on a British coal barge, alongside the Sadler's Wells ballet company. There was an even more important passenger in nearby waters. Queen Wilhelmina of the Netherlands escaped on a British destroyer that sailed from Holland on the same day as the coal barge. In the commotion, and using her American citizenship to her advantage, Margaret Rupli Woodward was able to smuggle out a Dutch Jewish woman's entire wealth in diamonds by wearing them as her own.
One of very few female American radio journalists reporting from Europe during World War II, Woodward's radio career ended after she returned to the United States. Woodward supported the war effort with a job in the U.S. Civil Service, and after the war worked with refugees and displaced persons in Europe. She went on to travel and work across the United States, Europe, and Asia. In 1958, Woodward was able to join the Foreign Service, serving as an economic officer in Ottawa, Canada. In retirement, she returned to the Washington, D.C. home she had grown up in.