Foreign Service Officers are posted to positions abroad for terms of one, two, or three years depending on locality, demand, and specialization. When serving on assignment in the Foreign Service, diplomats are gifted with the opportunity to traverse their surrounding environments, frequently encountering memorable individuals and accumulating a catalog of exceptional experiences around the globe.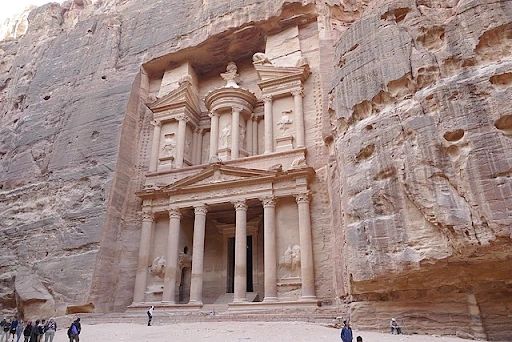 As a former security engineering officer in the Department of State for over twenty years, George Hermann had his fair share of exceptional experiences traveling the world. From Abidjan and Conakry to Sydney and Wellington, Hermann worked in a plethora of different cities doing technical and repair services. Following his retirement from the Department of State in 2008, Hermann and his former colleagues corresponded via email to recall the most indelible moments of their careers.
The stories are compiled in three volumes and are purposely out of chronological order, so each story switches location and time. Hermann also includes a few stories from his childhood as a Foreign Service dependent, his time overseas as a U.S. Army soldier, and his experience as a science teacher in Maryland after leaving the Foreign Service. His stories of navigating through the Panama Canal, traveling back in time in Petra, and circling the globe in forty days encapsulate the zealous fervor of working in the Foreign Service.
Enjoy a few selections from Volume 1 below.
Read volume 1 of George Herrmann's short stories HERE.
Read volumes 2 and 3 of Herrmann's short stories HERE and HERE.
Drafted by Lucas Souza
ADST relies on the generous support of our members and readers like you. Please support our efforts to continue capturing, preserving, and sharing the experiences of America's diplomats.
Excerpts:
"This was a serious problem. In those days before cellular phones, we had no radio or other means of calling for help."
Boating on the Panama Canal (273):
During our tour in Abidjan, I acquired two of Mark Stevens' French friends, and was able to experience an interesting lifestyle based on boats and small islands. Abidjan was surrounded by inter-connected lagoons, and one of the French families owned a house right on the water with access to a lagoon through a gate in a chain-link fence. Jacques' boat sat on a trailer above an angled concrete launch slip that descended to the water. The gate was opened and closed by an electric motor with two stop/start stations. The family could load their boat, open the gate, launch the boat electrically and close the gate on the way out. Once in the water, the two families would head for a small uninhabited island for cookouts, with their kids water-skiing on the way out and on the return trip.
When we arrived in Panama, we learned that the Panama Canal is essentially a lake with three locks at either end. Ships go up the locks from the Pacific, transit the lake and go down the locks on the Atlantic side, and vice versa. During the days of the Panama Canal Zone, the lake was within the Zone and was equipped with several marinas. The lake was stocked with Peacock Bass, and both fishing and boating were popular activities. After the Panama Canal was ceded to the people of Panama by treaty, those marinas began to decline, but were still in use during our tour.
The U.S. military was very much in evidence when we arrived in Panama, and their Special Services facilities offered little aluminum boats with motors that service personnel (and Embassy personnel) could rent. After our experience in Panama, however, I decided to look for a boat of my own so that my children could experience boating and fishing in greater comfort. In doing so, I ignored the standard warning: "A boat is a hole in the water into which you throw money."
After watching bulletin boards for about six months between trips, I was able to buy a used boat from a departing Warrant Officer in the Defense Attaché Office. This was a 17-foot fiberglass split-windshield runabout with two seating areas and an old but powerful Chrysler outboard motor. It came with a trailer, and I found that I could store both the boat and the trailer at one of the marinas for a reasonable price. The marina was filled with weeds, but the owner had a tractor and would move the boat in and out of the water whenever we came up.
When boating on the Canal, it was important to stay out of the commercial shipping lanes. Each of the ocean-going ships generated substantial wakes that made the process of passing them a choppy experience. On our first trip out, with all of us wearing life jackets from the PX, I opened up the boat and crossed several of those wakes, to the delight of my kids and the serious discomfort of my wife. She declined to accompany us on future trips, letting the boat outings become something that I did with the children.
Gatun Lake, the central part of the Canal, was created by the construction of a dam across the Gatun River. As the lake filled up, the tops of mountains surrounded by water became islands in the surrounding jungle. Some of those islands featured picnic areas and little piers, others were too weed-choked to approach with the boat. On your return from these jungle areas, however, you often encountered a freighter, a luxury liner or a warship traveling through the canal, giving the kids a chance to wave at passing ships.
On our first outing without my wife, we went out for a fishing trip. Gail made us "fisherman sandwiches" similar to Egg McMuffins with bacon, and we loaded the car with fishing tackle and coolers. On the way out, before dawn, we stopped and bought live bait in the dark from a Panamanian who sold the fish from a tank on the back of a pickup truck. We launched our boat and headed out into the Canal with everything running smoothly. I rounded a corner, approached an island, ran into a heavily-weeded area and lost our propeller.
This was a serious problem. In those days before cellular phones, we had no radio or other means of calling for help. The summer sun was fierce, and I had two small children with no available shade on the boat. Using an oar, I pulled us to the island, which had a little shaded eating area on it, and we sat down with our food and water to wait for a rescue.
After about two hours, a Panamanian man came by in a small boat and noticed our dilemma (I had rocked the outboard out of the water and our missing propeller was evident.) He asked us to wait and motored off. About an hour later, he came back with another propeller and a cotter pin to hold it on. I installed the new propeller and our rescue man asked me to follow him. We came upon another boat with a Chrysler motor: it was the same motor, but their engine was no longer working. We tied the two boats together with a line and I towed them back to the marina. This took most of the day. My wife had expected our return hours before and was really upset, thinking that we had capsized. She tolerated other boating trips but was always ill at ease when we went out.
When the Canal Zone went away, the Chrysler dealership in Panama folded. An old Chrysler mechanic, Pedro, went into business for himself as a repairman. Pedro would arrive at your boat with a roll pouch of tools, tune the motor right there in the marina and charge you a very reasonable price. There was a catch, however. In addition to his small fee, Pedro liked to eat shark, and he wanted you to take him to a particular restaurant in the old Canal Zone that served this dish, of which Pedro consumed quite a bit on my tab.
On one occasion, we hosted a Congressional Staff Delegation in Panama. Instead of taking our guests out barhopping, I picked them up at five in the morning and took them out fishing in the boat, with the obligatory stop to buy bait on our way to the marina. No one caught anything, but we did pass the "Queen Elizabeth II" on the way back to land.
On my final trip, a group of us went abalone diving in the Pacific Ocean. We went out in two boats, mine and a large Zodiac. Both boats were heavily loaded with diving gear and ice chests to hold our catch. After diving, the motor of the Zodiac failed, and I had to tow it back to Panama City, a long and tiring experience. I was again late (arriving home after dark) and my wife again feared the worst.
I accepted a Washington assignment one year earlier than my expected rotation date and had to sell the boat on short notice. No buyers appeared. I left a Power of Attorney with Don Schurman and headed North. After three more months passed, Don was finally able to sell the boat and its motor for half their value.
"The Diplomatic Passport got us a quick approval, which the driver was counting on: he was smuggling those cigarettes across the border to avoid customs fees."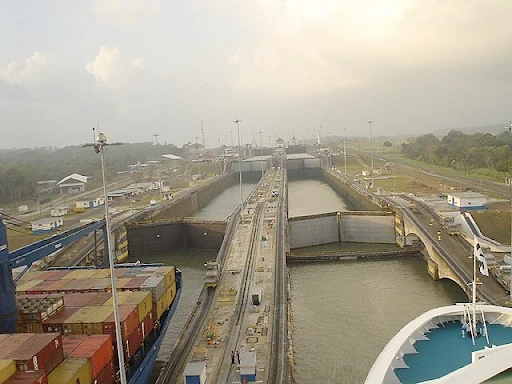 Petra (287 – A Foreign Service Dependent Story):
In 1962, I was attending the American Community School (an international high school) in Beirut, Lebanon. I had a friend in school (Jimmy Hagood) who was a missionary's son, and he lived at the seminary run by his father.
The seminary was up in the mountains to the East of Beirut, and Jimmy commuted to school every day on a Vespa motor scooter. He hid this vehicle behind a little restaurant to the side of the school: students were not allowed to drive to ACS.
I occasionally traveled up to the seminary with Jimmy. Raised with Arabs in the mountains, he spoke Arabic with native fluency. Jimmy was also a weight-lifter who had made his own weight set out of steel pipes and large steel cans filled with concrete. I found the ride up the mountains on a scooter to be a great experience, with unusual vistas, opportunities to see a lot of the rural life of Lebanon and opportunities to chat with his father, who was a well-educated man.
That year, in my junior year of high school, Jimmy's father invited me to accompany him and Jimmy on a trip to Petra during a school break. This was an ancient city in the South of Jordan at some distance from Beirut. We were to drive down there as a group; on the way back, Mr. Hagood would drop us off in Amman and we would catch a Service (a hired car shared by several riders, pronounced "Sur-veece") from Amman through Damascus and back to Beirut.
Missionaries raise money by taking pictures of the area where they work and showing those pictures to congregations back in the States, asking for donations. Mr. Hagood wanted pictures of Petra for his next trip to Texas.
Petra is an abandoned Nabatean city in South Jordan that was carved out of red sandstone. Several of the civic buildings are actually just carved facades in the rock, with chambers carved into the mountains behind the facades. Most of those facades look Greco-Roman on the outside, with roughly cubic interiors.
Outside dwellings, where most of the citizens lived, were shaped by water and wind. Little family-sized caves were everywhere. The red sandstone was banded with lines of yellow, shades of red and purple seams. Where streets turned corners, the rock had been smoothed by the action of both wind and water. The effect was very colorful and memorable.
The entryway to Petra was through "Wadi Musa," the Valley of Moses. This was an angular chasm caused by an earthquake which split the red sandstone to form a narrow, winding passageway. Little defensive niches for archers had been carved above our heads all the way along this gravel-bottomed passageway. The long corridor was rather dark, with little bits of light bouncing down to us off the walls of the chasm.
Wadi Musa was almost too narrow for a jeep to drive through it. Instead, tourists rented horses for the trip in and back out. When our turn came to pick mounts, there were not enough horses to go around and I was mounted on a donkey. I had never ridden one before and I think the donkey knew it. He would not move an inch once I got on. Jimmy and his father set off on horseback and I sat there on my little grey steed looking silly.
After about two minutes of embarrassment, the son of the horse-renter walked up to me and smiled. He grabbed the donkey's tail and twisted it roughly, causing the donkey to break into a run. The boy stayed with me all the way through the narrow cleft, twisting that tail whenever my mount decided to take a break.
At the end of Wadi Musa, the entryway opened to a red cliff face on which was carved a three-storey columned façade. This was "The Treasury." There was an urn above the small doorway to this building that Arabs thought might contain treasure. It bore pockmarks from people shooting at it and there were a series of holes on the right side from the ground up to the urn where people had climbed up to try and get the imagined treasure. This building was featured in "Indiana Jones and the Last Crusade" if you have not previously seen pictures of it.
Mr. Hagood, who had disappeared during my ride in, popped up on one of the archer's niches, sitting cross-legged, taking pictures with a 35mm camera.
From "The Treasury," we turned into the main area of the Nabatean city. Leaving our rides behind, we engaged in a long hike up the side of a mountain to "The Library," another massive façade with a cave behind it.
We had "room reservations" for the night in one of the larger caves. Each "room" had three plywood sides and a door, but no ceiling. Each cubicle had two beds in it. Light bulbs were strung here and there in the cave to provide illumination. There were several other rooms in this cave, and a couple of them were occupied as we settled in for the night.
There were guests in the room next to us: our neighbors were smoking hashish. The odor of smoke drifted over into our cubicle. Jimmy pulled himself up on the wall between our "rooms" to peek over at this illegal activity. In the morning, we got up, ate breakfast and headed back to Amman.
As a diplomat's son, I was traveling on a Diplomatic Passport at that time. When we reached Amman, Jimmy went to several Service pick-up points enquiring about a ride back to Beirut. One driver talked to him for a while and asked to see our papers, since we would be crossing two international borders on the ride back. When the driver saw my passport, he smiled and went over to a stall that sold cigarettes. He bought about twenty cartons of different brands of tobacco and hid them in his car (most Services were diesel-engine Mercedes 190s). The driver then found two other Arabs who needed transportation back to Beirut. We drove to the Syrian border, with Jimmy conversing freely with the other passengers and the driver; I looked at the scenery.
When we reached the border, the driver piled all of the passports in a stack with my passport on top. He walked up to the border checkpoint and showed them his license and the passports. The Diplomatic Passport got us a quick approval which the driver was counting on: he was smuggling those cigarettes across the border to avoid customs fees. We drove on, transited Damascus, had a similar experience at the Lebanese border and drove down into the Beqaa valley, with the ruins of Baalbek on our left. We chugged up the second mountain range, crested the peak and descended into Beirut, where they dropped me off. I caught a local Service from the car terminal back to my home.
"A significant reward was attached to extending your tour in Vietnam: the US Government would pay to send you anywhere in the world you wanted to go on a thirty-day leave and would then bring you back to Vietnam."
Around the World in Forty Days (287):
As a Foreign service dependent, I had traveled extensively from the United States in an Easterly direction, reaching as far as India before returning to the West. In the Army, I again traveled East to Ethiopia, then returned by the same route. Finally, I traveled West across the Pacific to get to Vietnam.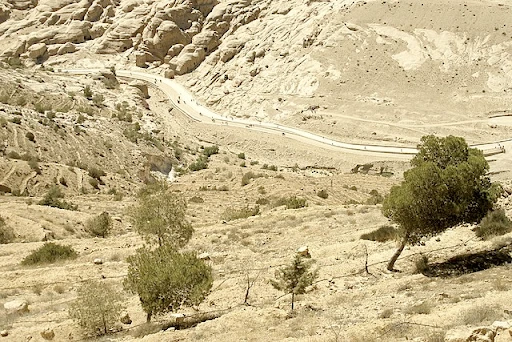 At the end of my first tour in Phuoc Vinh, I was leaning toward a return to college in the United States to major in marine geology. There was a good program in existence at the University of Alaska. I needed to save a little more money, however, and I wanted to adjust my departure schedule from the Army so that I came out of the service just before school was going to start. I did not intend to re-enlist but was informed that I could extend my tour in Vietnam for another year on my current enlistment. The war was winding down, and my outfit was about to move South to a safer location outside of Saigon. This option seemed like a possible solution to my scheduling and saving problems.
In 1971, the Army was having a lot of difficulty in filling its recruiting quotas. No one wanted to go to Vietnam. Servicemen who had in-country experience in Vietnam were especially sought after, especially if they were willing to stay in the war zone. A significant reward was attached to extending your tour in Vietnam: the US Government would pay to send you anywhere in the world you wanted to go on a thirty-day leave and would then bring you back to Vietnam.
I did some serious thinking about where I might like to go. I considered traveling to Kashmir and living on a houseboat for thirty days. I had not seen South America; I considered a thirty-day trip to Rio de Janeiro. I also missed my family; they were living in Amman, Jordan at that time. I liked the Middle East, and I decided to go home on leave.
My ticket to Amman ran through Bangkok, Dharan, and Beirut. Pan Am was the carrier on this leg of the trip.
Leaving Tan San Hut Air Base, I had six hours in Bangkok between flights. Thailand was one of our allies in Vietnam, and American servicemen did not need a visa to enter the country. Walking around the airport, a local taxi driver offered me a ride into town, promising to return an hour before my flight left. We saw a little of the city, but my driver kept stopping at steam baths full of Thai girls when I wanted to see the temples. True to his word, my driver had me back at the airport an hour before the ongoing flight.
In Beirut, I bought some civilian clothes for the leave period. I went into Khoury Brothers on Rue Jean d'Arc, part of the in-bounds area for my former high school. I visited a family of Turks who lived down the hill from our former house to say hello; I asked if I could take a shower and change clothes in their apartment. They were glad to see me and were gracious hosts.
There was a short aircraft hop between Beirut and Amman. I came in in the evening and joined my parents at a party at their house. My mother was overcome with emotion at seeing me back from the war without a missing limb, and the party ended early.
I then spent a pleasant thirty-day period with my family in Amman. We basked around the pool at the Intercontinental Hotel in the mornings, visited the Roman ruins in town, and often spent evenings at a restaurant with a Greek/Irish band.
Leaving Amman, my trip back went through Beirut to Athens, Athens to Paris and then from Paris to Philadelphia on American Airlines flights.
I arrived in Philadelphia on the day that my brother (coming out of the Air Force) was about to enroll in college in Philadelphia. I went to the school early, happened to meet the Dean and told him I was hoping to spend some time with my brother before returning to Vietnam that day. He had served in the military: Brother Bill was moved to the front of the Registration line, was processed in quickly and we were able to have lunch together.
I took a bus over to Fort Dix, was processed in from leave, re-issued new fatigues and was given a ticket for a military charter flight. That plane left McGuire Air Force Base and went first to Anchorage, then from Alaska to Manila, and from Manila to Saigon. This was a stretch DC-8 with every seat filled: Seaboard World Airways was the charter carrier.
I hopped on the plane, landed briefly for refueling in Alaska and Manila, arrived in Saigon and was ferried to Bien Hoa on a military bus. I checked back in with my company and started work in a brand-new comm center the next day.
All the way around the world in about forty days. (That was the first of two round-the-globe trips.)
TABLE OF CONTENTS HIGHLIGHTS
Education
College 1963–1967
U.S. Army 1967–1972
Joined the Foreign Service 1975
Panama City, Panama—Security Engineering Officer, Officer in Charge 1983–1986
Washington, D.C.—Division Chief for Countermeasures 1989–1995
Wellington, New Zealand— U.S. Embassy Security Engineering Officer, 2003–2006