An effective diplomat, dazzling socialite, and the mother of Winston Churchill's grandson, Pamela Digby Churchill Hayward Harriman won the respect of fellow diplomats and adroitly handled complex problems related to the war in the Balkans, export subsidies, and intellectual property rights during her tenure as U.S. Ambassador to France from 1993-1997. Richard Holbrooke said of her service in Paris: "She spoke the language, she knew the country; she knew its leadership. She was one of the best ambassadors that ever served the United States."
Pamela Beryl Digby was born in England in March 20, 1920. The daughter of a baron, she was well-educated and moved in prominent circles from a young age. At 19, she married Randolph Churchill. She soon became the confidante of his father, Winston Churchill, and through him she met the administrator of the lend-lease program, Averell Harriman, whom she would marry 30 years later. Together, the Harrimans worked to raise millions of dollars and rebuild the Democratic Party in the 1980's. Pamela Harriman played such an important role that one biographer called her the "Life of the Party."
President Bill Clinton appointed her United States Ambassador to France in 1993. She died of a cerebral hemorrhage at the American Hospital in Paris months before she was scheduled to complete her tour.
Avis Thayer Bohlen, who was Ambassador Harriman's Deputy Chief of Mission, and Miles Pendleton Jr., a political counselor, remembered her years leading the Embassy. Charles Stuart Kennedy interviewed Ms. Bohlen in February 2003 and Pendleton in June 1998.
Please follow the links to learn more about U.S. relations with France, World War II or to read about the life of Averell Harriman.
Go to Moments in U.S. Diplomatic History
"Pamela was clearly the most astute political intelligence around that establishment"
Avis T. Bohlen, Deputy Chief of Mission in Paris, 1991-1995
BOHLEN: [Ambassador Harriman] was a very shrewd woman about people, so she quickly took the measure of people. One thing we did, and that one always does with a new ambassador, we had to plan that she should meet the press and then various members of the intellectual establishment. We used to have lunches at the residence.
Of course, she was always marvelous, and the residence was very elegant in her period, and the food was very good, and so people liked to come. She was a very politically astute woman.
One of the things that happened when I was there was the 50th anniversary of the Normandy landing. Because she was Churchill's daughter-in-law, everybody wanted to interview her right and left. One of the people who wanted to interview her was a French historian named Matt Cowell who ran a kind of history channel program on TV.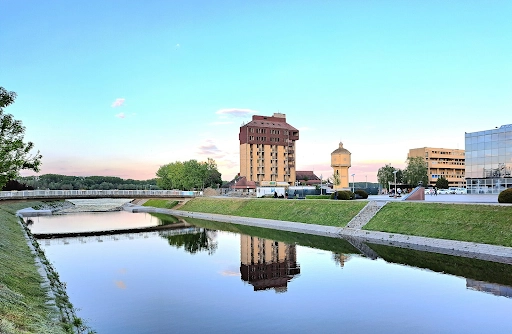 Because I knew him, he came to me and asked for my intercession to get her to agree, which she did. As he was researching for the interview, he said, "In preparing, I have read some of Churchill's papers about the period." That was a period when she was living with Churchill and Mrs. Churchill and Mary Churchill at 10 Downing Street during the war. I suppose her husband Randolph was there, also.
This guy Matt Cowell said that after looking at the correspondence between Churchill and her, [Cowell] said, "She, Pamela, then in her 20's, was clearly the most astute political intelligence around that establishment." That was one reason that Churchill really enjoyed her company a great deal.
She loved politics or she had always been very involved in politics, and she married Averell Harriman. This came very naturally to her, and she was very shrewd about politics. It was not just having lunch in an elegant residence with a very elegant and brilliant lady.
Certainly as far as the embassy was concerned she won people over, and I think we made a very good team. I go back to Paris periodically, and people always tell you this, but they say, "We never had such a good embassy as when the two ladies were running it." I just loved working with her. She was great fun! She was a fun person to be around…
"It was becoming a full scale horror"
[When Ambassador Harriman arrived] in 1993, the war in the Balkans was beginning to be an issue already because the French and the British had put troops there, and under the aegis of the UN, UNPROFOR (UN Protection Force), and that was already proving inadequate, and they were beginning to get shot at. This was very difficult… (Vukovar is seen at right.)
Back in 1991, the Dutch Foreign Minister said, "[The Balkans] is a European problem," and we said, "Fine." Now the Europeans, you remind them of that statement, and they say, "We weren't ready to do it as Europe." Secondly, nobody imagined that it was going to be the horror that it was…
This is when the French said they would be willing to send some troops. The British were a little more reluctant, but I don't know that the French really wanted to become very much engaged in fighting the Serbs… I think once you had Croatia and Slovenia gone, then you had a Bosnian problem. I suppose that that moment, had we foreseen the full horror of everything, maybe we would have sent troops. It was just politically unimaginable at that point.
Embassies don't play independent roles of their government and our government policy was that we were not going to get involved. But I think it was increasingly apparent during 1991 and 1992 and through the first months of the Clinton administration that the Europeans were not capable of handling it, that it was becoming a full scale horror and that probably we were going to have to get involved…
I think French intellectual opinion was really pushing the government to take a more active role. I think the French government's attitude throughout this… tended to be pro-Serb, because they were allies in the First World War and were in the Second World War; they were our Allies as well.
I think there was another thing that many in the military — this included some of our military– saw the Serbian military as kind of a recognizable entity whereas the Bosnians were harem-scarem Muslims, and there was a professional bias there…
The other element of this was that we had an embargo on arms to the Bosnians. We had an embargo on arms to everybody in the region. The Serbs had plenty of weapons, so this hurt the Bosnians. We had made an agreement when the Europeans sent their troops in, and this happened already under the Bush Administration. We made a promise to help extract them if they got into difficulties and had to be evacuated which was a pretty tall order, actually. Things went on in this bloody stalemate.
I remember Pamela Harriman telling me there had been consultation with Chirac very early on in the Clinton Administration after his Presidency between …maybe his advisor and [Deputy National Security Advisor Samuel R.] Sandy Berger or [National Security Advisor] Tony Lake.
Pamela got off the phone with Washington, and she said, "It's really wonderful. Washington feels that here's somebody we can really work with, and Chirac will be a great improvement over Mitterrand. I remember saying to her, "No doubt he will be good on this issue."
This is what every American administration says about every new French president, and I would hold your judgment because in a couple of years we may be saying something different which turned out to be more than true…
"This was something that was emotionally very upsetting to the French"
[On the Uruguay Round,], the French were the biggest supporters of the CAP, the Common Agricultural Policy, even though the EU was deciding at that time for their own internal reasons that you needed to end this system, which resulted in these huge surpluses which then had to be exported.
That's what really we were arguing about because we said, "OK, we don't care what you do inside [Europe]. It seems a pretty stupid policy to us, but when you were exporting the results of this, then this really cuts into our exports, and we don't subsidize our exports." So that was the big game…
By the time the Clinton Administration had come in, this was still a big issue, and you had Stuart Eizenstat as Ambassador to the European Union, and he was working it very hard…
Agriculture, during the lifetime of the EU and under the Common Agricultural Policy, has gone from employing 33% of the French working population to something like 6%…What this meant was as the farming population falls ever further that there are lots of little villages in the middle of France that are being depopulated.
I think the French image of themselves is so much tied up with the image of the countryside and the village and the rural roots and so on. This was something that was emotionally very upsetting to the French. We were very much involved in the other side. I think the people understood you had to bring the French along. You couldn't really isolate them. In the end we did.
"I haven't done a demarche in my life!"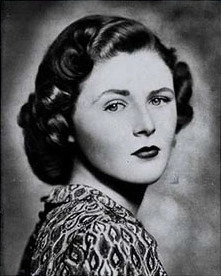 We also had a big fight with them about movies… about intellectual property rights. We were in agreement with them about [how] much to do with intellectual property rights, which is the piracy that goes on in Asia and elsewhere. This was about whether the EU TV has a thing that stipulates that 50% of all TV programs should be local content, national content.
The American movie producers have been fighting this… The French subsidize their pictures by imposing a tax at the box office. The American distributors, who were [an] extremely greedy lot in my opinion, were really opposed to this. They were in there lobbying very heavily. At the end there were several issues that needed to be solved. Not just the agricultural one.
We would spend endless sessions with [Pamela] discussing all the issues. At one point Stu Eizenstat had a meeting with all of the ambassadors who were concerned. Holbrook was then Ambassador to Germany, Pamela Harriman, the Ambassador to Britain…
Stu brought them all to Brussels for a sort of working weekend, and they all tried to think of how it might play out and what would be the acceptable bargains. Pamela was able to do a good job of explaining to people why this was such a neuralgic issue. It wasn't a French cussedness or wanting to have advantage, but it really had to do with a lot of emotions…
[In 1995] I think she got along better with [President Jacques] Chirac [than with President Mitterand]. Chirac was totally charmed by her… we worked more closely with Chirac than we had with Mitterrand. Mitterrand was already quite ill by the time she got there even though nobody knew it. He didn't see ambassadors very often.
Chirac did see her more often, I think, and when she died he gave her posthumously the Legion d'Honneur, the rank of Commander — which is rarely given to foreigners — and gave a wonderful little ceremony in the Elysees and gave wonderful attention. I think that was indicative not just what he felt was due her but because he had a warm feeling for her personally…
Oh, [and President Bill Clinton] loved Pamela! I think he really was very devoted to her. She probably made him President in one sense because she was the one who brought him to Washington. She used to have these policy discussion sessions at her Georgetown house on N Street, and she had been very impressed by the young governor of Arkansas.
So she brought him to one of these, and he tremendously impressed everybody talking about education or something like that. He was very fond of her, and they went back a long way, and every time she went to Washington, she would have access to him. She would almost always get to see him, and she never abused that. He spoke at her funeral. She was, as I say, a really fun person to be around. She was infinitely charming…
[However,] she was very conscious that she didn't know much about diplomacy. I was explaining something to her once, and I said, "We'll probably have to do a demarche on this, and she looked slightly alarmed and said, "I haven't done a demarche in my life!"
I said, "It's the simplest thing in the world. You're given an instruction from Washington, and you go in, and you tell people you see what's on the piece of paper, and you might even give them the piece of paper. It's as simple as that. There's not a secret about it."
One of the things that we used to do with her, which were hugely successful, and we had a wonderful PAO [Public Affairs Officer] there, a guy named [Robert] Bud Korengold who used to work for Newsweek, so he was really a very savvy news guy.
He helped put together lunches with four or five journalists and four or five people from the embassy and they, of course, loved to come, and they were tremendously useful for the embassy. Pamela always charmed them, but she was substantive. She knew the issues, and she worked very hard. If she had to do a demarche, she would inform herself about it.
"She had quite a remarkable ability to make people feel at home and important"
Miles S. Pendleton Junior, Political Counselor, Paris, 1989-1993
PENDLETON: The arrival of Ambassador Pamela Harriman made a difference. She was determined to make her mark. She was uncertain about the issues, but she arrived with a kind of energy and commitment which was really quite remarkable. And she got involved in issues that previously did not get attention at the ambassadorial level. She also paid attention to French officials who had never had attention paid, and of course they responded.
[The issues] ranged from some very complex arms control issues to concerns of the Treasury Attaché. She not only went to make démarches, but when we had the Under Secretary for Security Affairs visiting, she did what she did so well, which was to throw a working dinner.
There wasn't much work done at the dinner, but it brought into the residence level after level of French officials involved in the issues, from the top down to the working level. They were just astonished to be invited and caught in that net and were flattered and honored.
Of course, she had quite a remarkable ability to make people feel at home and important. And this helped to open more doors in the future. With the help of numerous briefings, she took on some terribly complex issues related to finance that were fraught with potential downsides and even went public to a degree on top of her private démarches.
But she just waded in and saw people, at least initially, and called on people who were not used to having the embassy come knocking on their door. It was, to me, quite impressive.