It's hard to imagine U.S. foreign policy in East Asia without its closest partner and ally in the region: Japan. Yet relations between the two allies have not always been close nor has their shared history been without its crises. While it may seem that the alliance between Japan and the United States has always been in its strong present state and that the military bases in Okinawa have always been accepted, this could not be further from the case, especially during the 1995 Okinawa Rape Incident.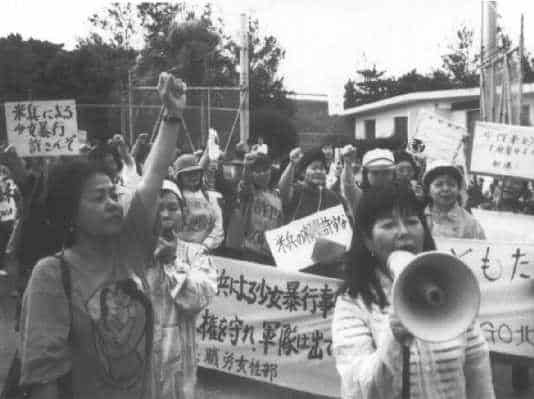 Following the end of the Second World War, Japan had been occupied and humbled by the allies, led by the United States. However, as the war ended, a new conflict in the form of the Cold War with the USSR began, leaving Japan in a precarious position. As the Chinese Civil War ended with a Communist victory and Korea became a major strategic concern, Japan's role went from an occupied enemy to a friend and partner in the fight against Communism. Japan, as Prime Minister Nakasone put it, became "an unsinkable aircraft carrier." As part of the U.S.-Japan alliance, especially through the Status of Forces Agreement signed in 1960, Okinawa retained its U.S. military bases while U.S. servicemen gained some degree of extraterritoriality. Tensions over trade issues and the security agreement itself were already high when the Okinawa Rape Incident of 1995 occurred, causing wide-spread anger towards the U.S. presence and shining a spotlight on long-neglected Okinawa. The crisis also exposed differences of opinions between the military stationed on Okinawa and diplomatic personnel in the embassy in Tokyo, both of which wished to proceed in their own ways.
During this time, Foreign Service Officer Rust Deming was serving in Japan as the deputy chief of mission to political appointee Ambassador Walter Mondale. During the crisis, Deming helped in navigating the complex Japanese-American relationship by balancing security with politics and economics, all of which had been straining the alliance. Later, he served as chargé d'affaires and throughout his career, faced multiple other crises and disputes between Japan and the United States.