For more than 225 years extraordinary men and women have represented the United States abroad. In 1996 the Association for Diplomatic Studies and Training (ADST) and DACOR, an organization of foreign affairs professionals, created a book series to increase public knowledge and appreciation of American diplomats and their role in advancing our national interests. The books in this series demystify diplomacy by telling the story of American diplomats, the lives they led, and the world events they helped to shape.
Abroad for Her Country: Tales of a Pioneer Woman Ambassador in the U.S. Foreign Service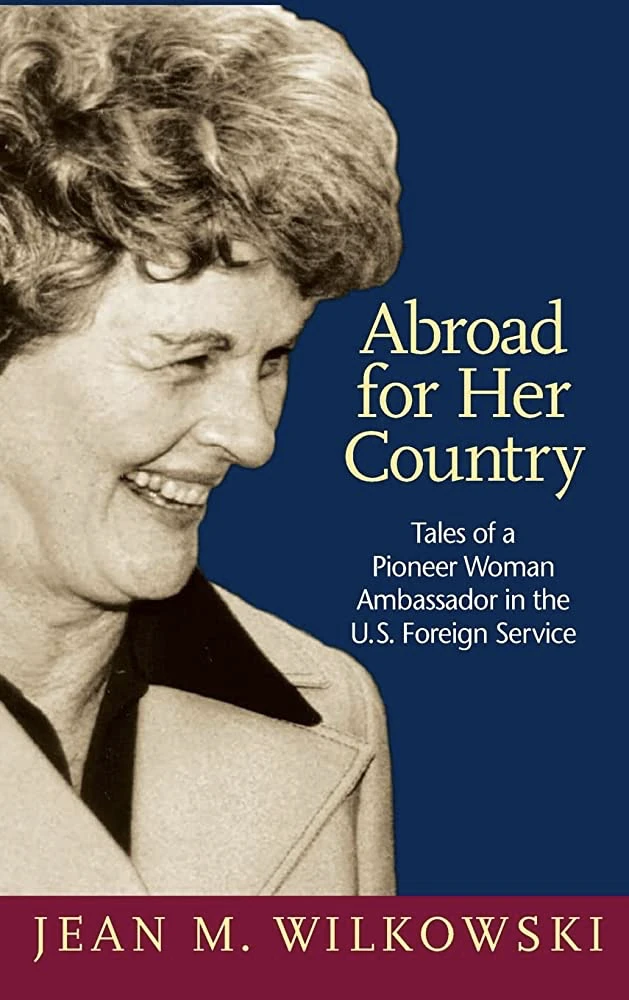 by Jean Wilkowski
Learn More
University of Notre Dame Press, 2008, Cloth Cover Price $30.00
"This is a wonderful memoir. I could not put it down. Ambassador Wilkowski writes with wit, candor, and great insight into the ways in which diplomacy is carried out, including the personal aspects that are so relevant but rarely disclosed." — Ambassador Princeton Lyman, Council on Foreign Relations
African Wars: A Defense Intelligence Perspective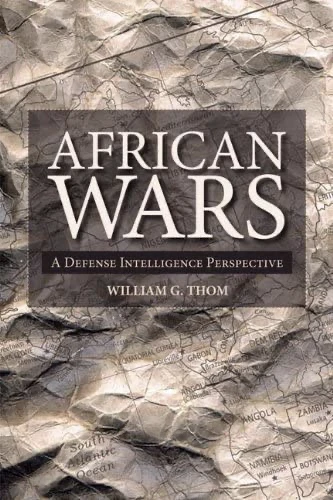 by William G. Thom
Learn More
University of Calgary Press, 2010, Softcover Price $34.95
AFRICAN WARS provides a concise summary of four decades of warfare in sub-Saharan Africa. An experienced, highly respected senior U.S. intelligence officer, Thom also offers a primer on how the intelligence business works. As a defense analyst and Africa specialist, he acquired unique and in-depth knowledge of conflict in the vast and troubled sub-Saharan region.
American Ambassadors: The Past, Present, and Future of America's Diplomats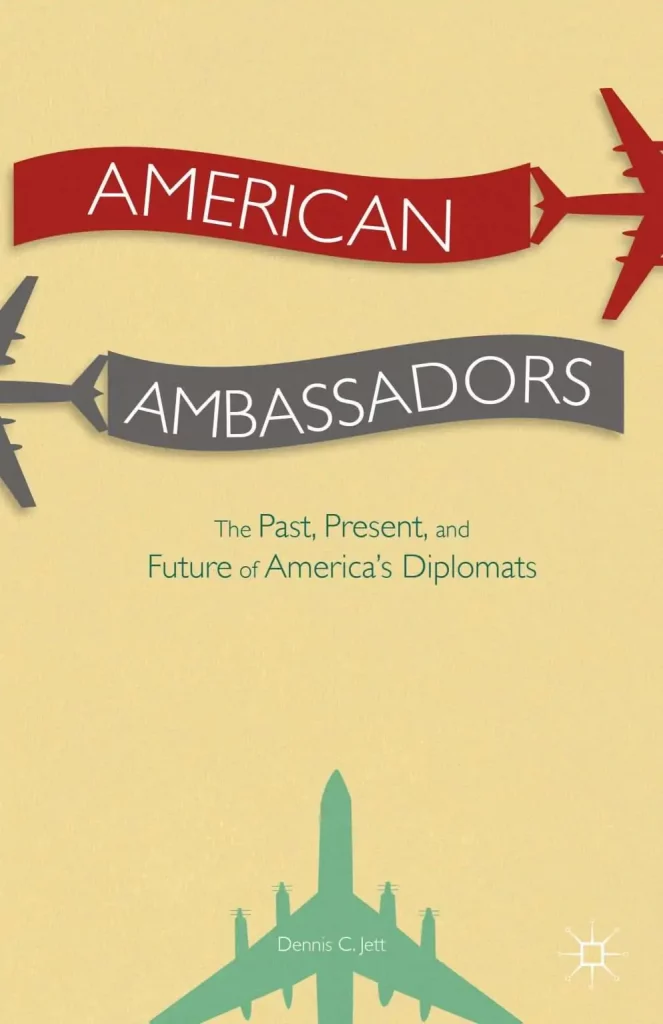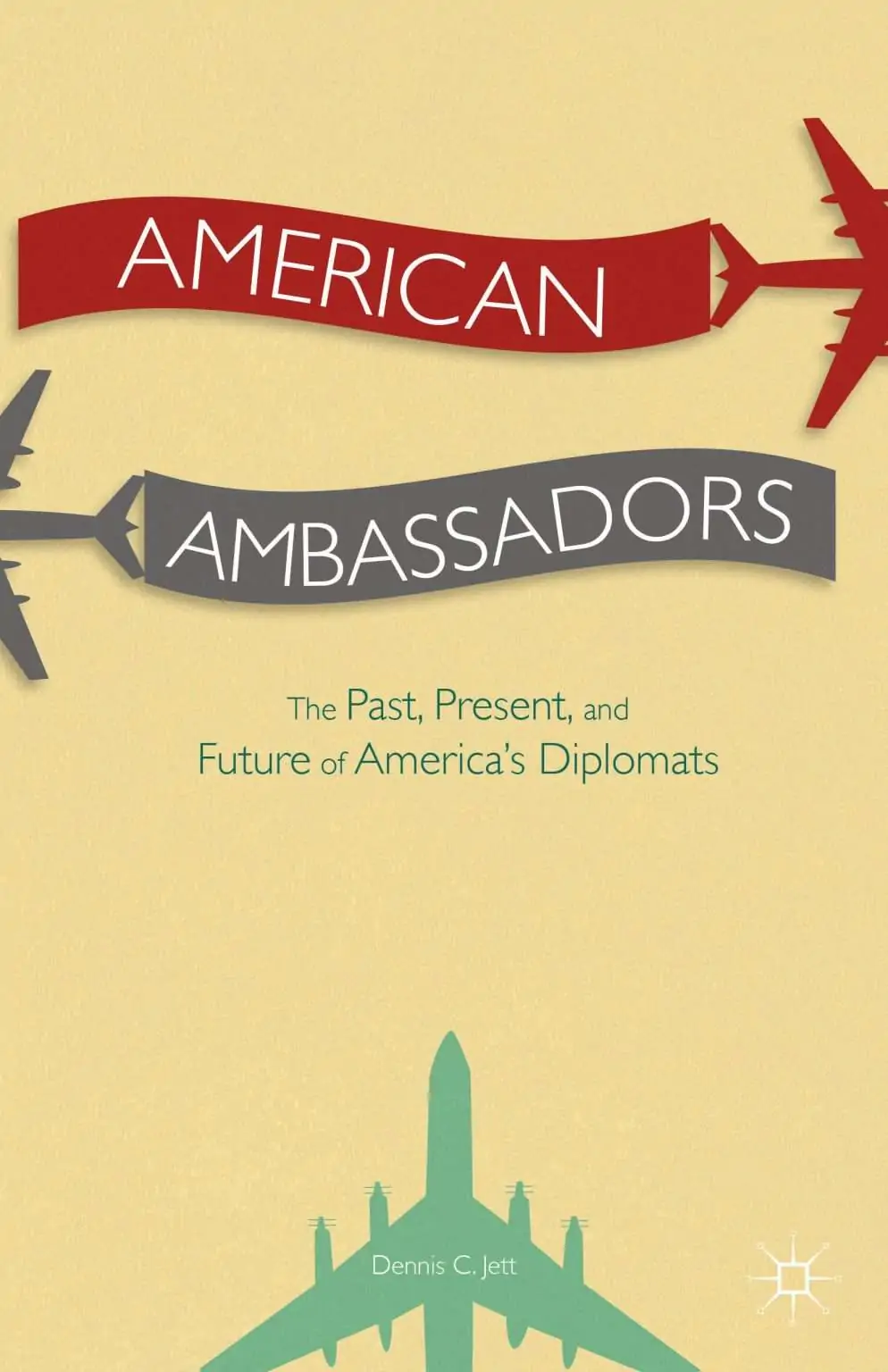 by Dennis Jett
Learn More
Palgrave Macmillan US Publishers, 2014, Hardcover Price $40
Jett offers an insider's look at the complex bureaucratic process that determines who becomes an ambassador and the different paths to the position that are taken by career diplomats and political appointees. Jett describes how an ambassador's effectiveness is measured and why at least four ambassadors in recent years have resigned because of poor performance.
The American Consul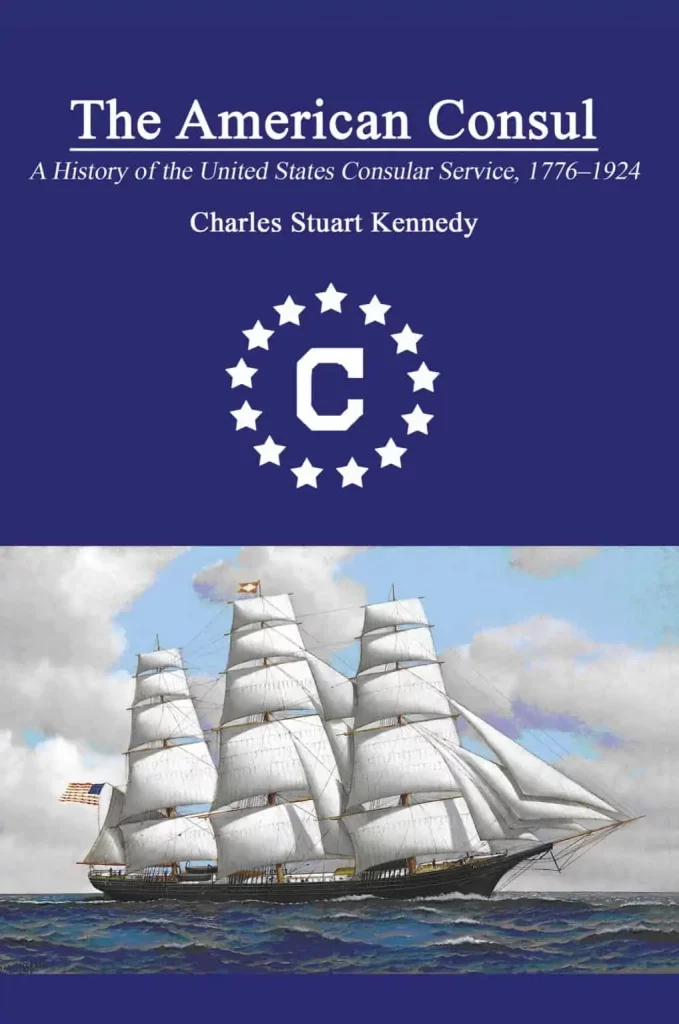 by Charles Stuart Kennedy
Learn More
New Academia Publishing, 2015, Softcover Price $26
While the U.S. diplomatic establishment was confined by protocol to the major capitals of the world, U.S. consular posts proliferated to most of the major ports where the expanding American merchant marine called. Mostly untrained political appointees, each consul was a lonely individual relying on his native wits to provide adequate help to distressed Americans, mainly seamen.
The Anguish of Surrender: Japanese POWs of World War II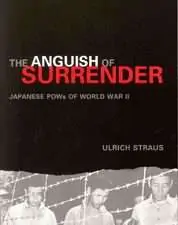 by Ulrich Straus
Learn More
University of Washington Press, 2004/2005, Hardcover Price $27.50, Softcover Price $24.00
"The Anguish of Surrender is an engrossing story told with sensitivity by one who has deep experience in Japan and who writes with clarity and empathy. " — Michael Armacost, former Ambassador to Japan
The Architecture of Diplomacy: Building America's Embassies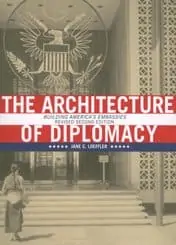 by Jane C. Loeffler
Learn More
Princeton Architectural Press, 1998 and 2011 (second edition), Softcover Price $24.95
"What do we, as a nation, mean to say to the world? Jane C. Loeffler shrewdly looks for answers in a crucial yet neglected place: the architecture of America's embassies. From the petty jealousies on Capitol Hill to the fine points of modernist design, Loeffler's effortlessly erudite and highly readable account explains how our government has tried—with mixed success—to represent us abroad in steel and stone." — Howard Fineman, Chief Political Correspondent, Newsweek, and ABC News Analyst
Bangladesh and Pakistan: Flirting with Failure in South Asia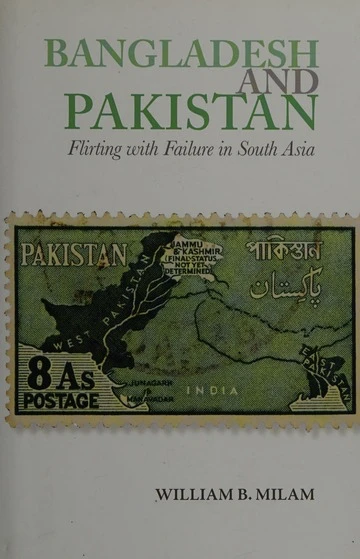 by William B. Milam
Learn More
C. Hurst (London) and Columbia University Press, 2009, Hardcover Price $35.00
"Understanding the dynamics and complexities of South Asia is more important now than ever before. Bill Milam provides the essential historical background of Pakistan and Bangladesh with an insider's perspective and firsthand knowledge that only a seasoned and gifted diplomat can provide." — Lee H. Hamilton, former President, Woodrow Wilson International Center for Scholars.
Behind Embassy Walls: The Life And Times of an American Diplomat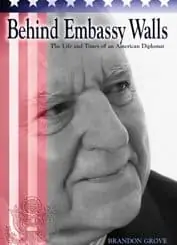 by Brandon Grove
Learn More
University of Missouri Press, 2005, Hardcover Price $31.10
"Ambassador Grove . . .  makes it starkly, sometimes startlingly, clear that America's statecraft is carried out by living, breathing people, with feelings. This senior American diplomat, one of the great ones of his time, makes it clear that the character of the people who conduct U.S. foreign relations crosscuts— sometimes dramatically—with the flow of critical issues and events." — Daniel Simpson, Associate Editor of the Pittsburgh Post-Gazette.
Born a Foreigner: A Memoir of the American Presence in Asia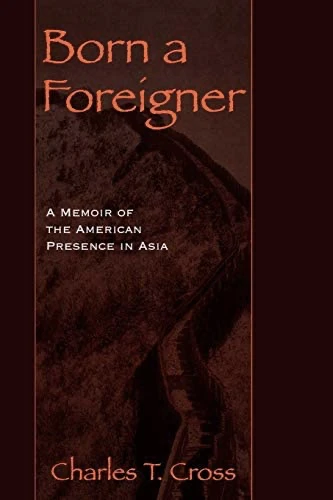 by Charles T. Cross
Learn More
Rowman & Littlefield Publishers, 2009, Hardcover Price $69, Softcover Price $24.95
"As a missionary's son in China, a soldier in the Pacific war, and a career diplomat, Chuck Cross was an eyewitness to America's fateful encounters in Asia across five decades. His memoir is history at close-up range, full of revealing, well-observed details. Diplomats are schooled to take the world as it is, and these are a professional's recollections. . . . Yet no one who reads them will fail to sense Cross's own solid values or his sympathy and respect for the ordinary Chinese and other Asians whom he lived among during the turbulent and often tragic events recounted in this book." — Arnold R. Isaacs, author of Vietnam Shadows: The War, Its Ghosts, and Its Legacy.
A Brief History of United States Diplomacy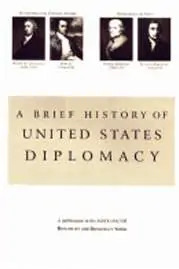 by ADST
Learn More
Softcover: Price $6.00, Bulk [25 or more] price $3.50
"A Brief History of United States Diplomacy is splendid, full of just the kind of portraiture and basic information that 'fixes' the tradition of American diplomacy in the minds of students, U.S. citizens and non-Americans alike." — Alan K. Henrikson, Fletcher School of Law and Diplomacy, Tufts University.
Building Diplomacy The Architecture of American Embassies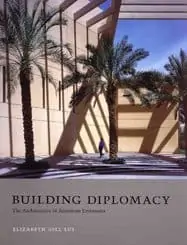 by Elizabeth Gill Lui
Learn More
Four Stops Press, Hardcover: Price $50.00
Structured geographically, Building Diplomacy portrays embassies in Africa, East Asia, Europe, the Near East, the Pacific, South Asia, and the Western Hemisphere. An appendix lists the architects and designers of the featured buildings.

Bush Hat, Black Tie: Adventures of a Foreign Service Officer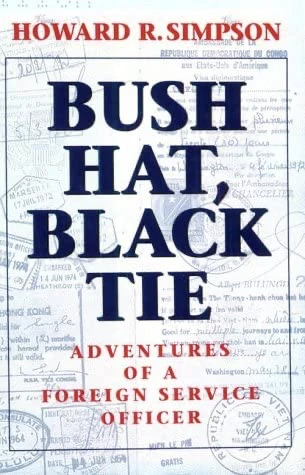 by Howard R. Simpson
Learn More
Potomac Books, 1999, Hardcover Price $13.65
"When it comes to recounting his adventures on four continents, Howard Simpson is the David Niven of Foreign Service officers." — George Stevens Jr., Filmmaker and AFI founder.


Captive in the Congo: A Consul's Return to the Heart of Darkness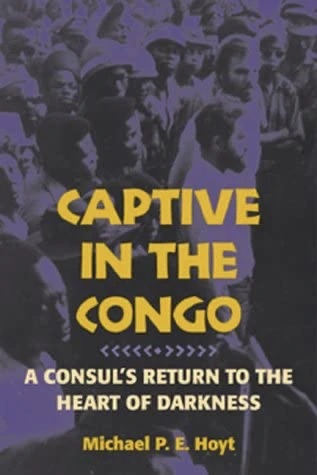 by Michael P. E. Hoyt
Learn More
Naval Institute Press, 2000, Hardcover Price $34.95
"Michael Hoyt's book is a gripping and well-documented tale of U.S. relations with the remnants of the Belgian Congo during the 1964 Simba rebellion in Stanleyville. A deftly written account of an American diplomat's experiences while held hostage by rebels through truly harrowing times, it reads like a fast-paced thriller. Tragically, it bears an eerie resemblance to events today in the Democratic Republic of the Congo. Hoyt's professional, almost clinically detached style gives these pages authenticity and drama." — Brandon Grove, U.S. Ambassador to Zaire, 1984-87.
China Boys: How U.S. Relations with the PRC Began and Grew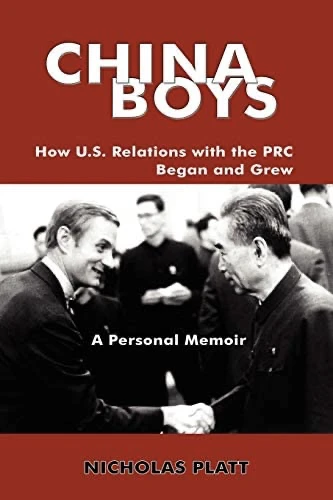 by Nicholas Platt
Learn More
New Academia/Vellum Books, 2010, Soft Cover Price $28.00, also available in e-book.
"China Boys is a timely, enlightening, and entertaining book by a distinguished U.S.-China relations insider who was with Nixon and Kissinger at the beginning and has enjoyed a ringside seat ever since…. Ambassador Platt provides valuable perspective and context for today's debate, as his engaging storytelling, keen insights, and wicked wit carry the reader through four decades of U.S-China friendship, friction, and frustration." — James McGrecor, author, One Billion Customers: Lessons from the Front Lines of Doing Business in China, and former Wall Street Journal China Bureau Chief
China Confidential: American Diplomats and Sino-American Relations 1945-1996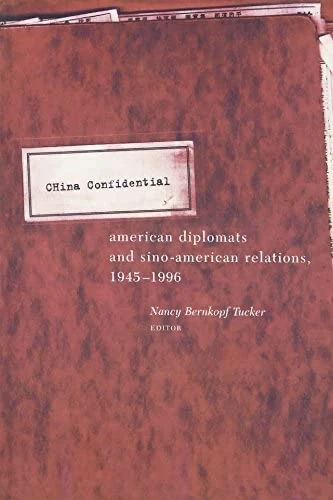 Edited by Nancy Bernkopf Tucker
Learn More
Columbia University Press, 2001, Softcover Price $21.00, also available in e-book.
"An insider's view of how American policy toward China has been made over the last seven decades, China Confidential is an indispensable source for anyone wishing to understand the formal communiqués, dispatches, and memoranda that constitute the raw materials of diplomatic history and international relations." — Marc Gallicchio, Villanova University, author of The African American Encounter with Japan and China.
Cold War Saga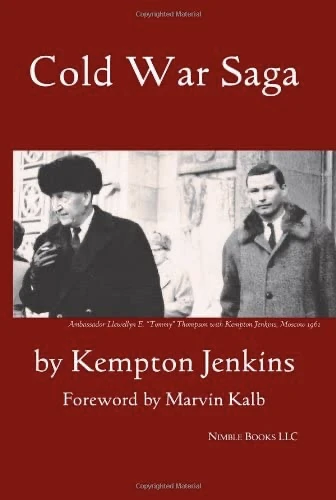 by Kempton Jenkins
Learn More
Nimble Books, 2010, Softcover Price $20.94
"To us veterans of the Cold War's diplomatic front lines, Kempton Jenkins tells it like it was. He names the key players, gives keen insight into their character, and shows why some were heroes and some villains. Cold War Saga is an absorbing read. If you fought with Jenks in the political trenches, it will stir fond memories. If you didn't, it will take you there, and you won't forget where you've been or what was at stake." — Jack F. Matlock Jr., U.S. Ambassador to the Soviet Union, 1987–1991.
The Colonels' Coup and the American Embassy

by Robert V. Keeley
Learn More
Patakis (Athens), 2010, Pennsylvania State University Press, 2011,Hardcover Price $78, Softcover Price $34.95
"In August 1966, twenty years after James H. Keeley assumed his duties as counselor of embassy in Athens, his son, Robert V. Keeley, also a career Foreign Service officer with a fair knowledge of Greek and pleasant memories of his childhood days in that small corner of the Balkans, arrived to take up his post as a political analyst. He was to return in 1985 as the U.S. ambassador to Greece (1985-89). His baptism in the ways of American diplomacy and of Greek politics is recounted in this remarkably candid and historically valuable memoir. " — from the Prologue by John O. Iatrides, Southern Connecticut State University
The Craft of Political Analysis for Diplomats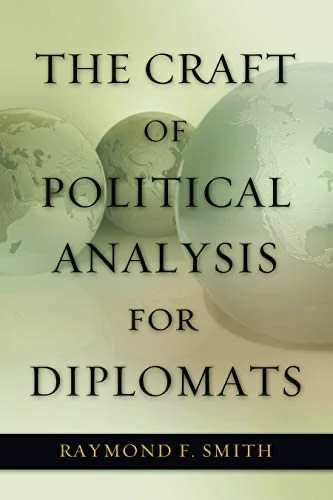 by Raymond F. Smith
Learn More
Potomac Books, 2011, Softcover Price $30.00
"Diplomatic reporting . . . is useless if not readable and harmful if not accurate. Smith provides a guide to all aspiring envoys on how to achieve both of those qualities in their dispatches. . . . I wish that this superb primer had been available during my own diplomatic apprenticeship and hope that a copy will henceforth be supplied to every new Foreign Service entrant." — James F. Dobbins, former Assistant Secretary of State for Europe.
Crossing The Divide: An Insider's Account of Normalization of U.S.-China Relations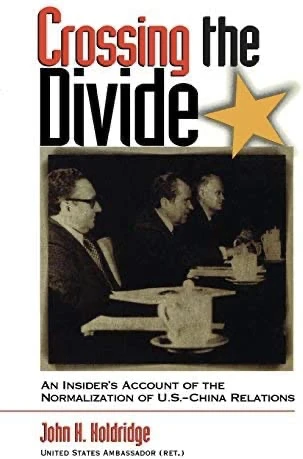 by John H. Holdridge
Learn More
Rowman & Littlefield Publishers, 1997, Hardcover Price $79.00, Softcover Price $28.95
"John Holdridge meets the criteria of both professional and scholar, and his description of the relations between the United States and the People's Republic of China from 1945 to the present is must reading for every American interested in the accurate reporting of the evolution of America's post–World War II relationship with China." — From the Foreword by Alexander M. Haig Jr., former Secretary of State.
Cursed Is the Peacemaker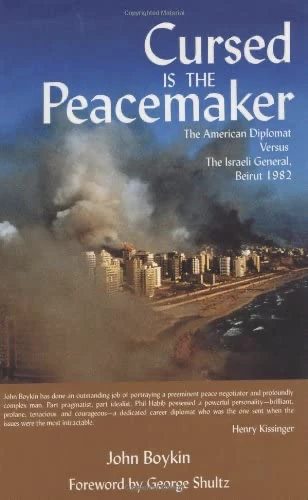 by John Boykin
Learn More
Applegate Press, 2002, Hardcover Price $29.95
"This is the first, the only, and certain-never-to-be-bettered study of Philip Habib, the most outrageously talented, beloved, and influential American diplomat since Benjamin Franklin. . . . John Boykin captures the wily, witty Phil Habib in marvelously fast-paced and beautifully crafted prose." — Charles Hill, Yale University, former Executive Secretary of the Department of State.
Defiant Diplomacy: Henrik Kauffmann, Denmark, and the United States in World War II and the Cold War 1939–1958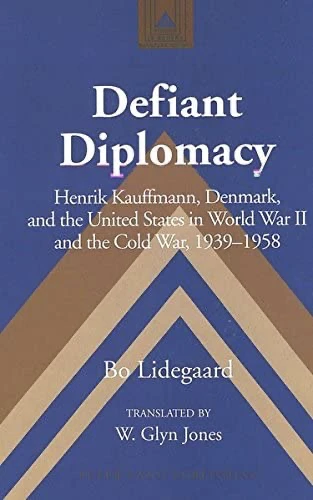 by Bo Lidegaard
Learn More
Peter Lang Inc., International Academic Publishers, 2003, Library Edition Price $78.95
Defiant Diplomacy depicts the extraordinary life of diplomat Henrik de Kauffmann (1888–1963), a major figure in U.S.-Danish relations during World War II and the first decades of the Cold War as Denmark's envoy to Washington.
Distinguished Service: Lydia Chapin Kirk, Partner in Diplomacy, 1896–1984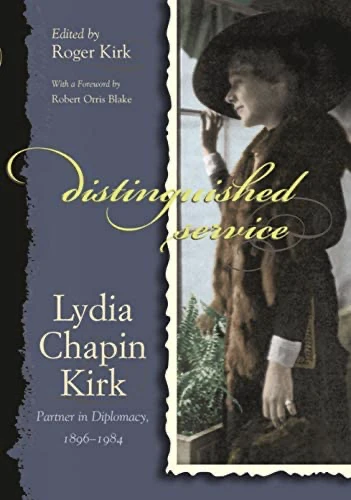 Edited by Roger Kirk
Learn More
Syracuse University Press, 2007, Hardcover Price $22.95
"Soon the news leaked out of Washington that the President had selected Alan as our new Ambassador to the the Soviet Union. I was stunned. . . . That night I twisted and turned along with my thoughts, proud that my husband should have been selected, but fearful of what the assignment would entail. . . . I knew Alan was secretly pleased and looked forward to the challenge. He was ready to face the Russians, as he had been to face the Germans. This being so, who was I, a service woman born and bred, to object, especially as this time I could share the challenge with him."
Diversifying Diplomacy: My Journey from Roxbury to Dakar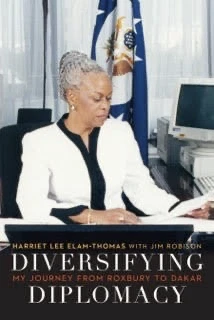 by Harriet Elam-Thomas
Potomac Books/University of Nebraska Press, 2017, Hardcover Price $19.15





Donn Piatt: Gadfly of the Gilded Age
by Peter Bridges
Learn More
Kent State University Press, 2012, Cloth Price $45.00
Donn Piatt (1819–1891) was a celebrated diplomat, historian, journalist, judge, lawyer, legislator, lobbyist, novelist, playwright, poet, well-known humorist, and consummate Washington insider. Having served as an American diplomat in France in the 1850s, he had a strong and influential interest in foreign affairs. After the Civil War, Piatt became famous nationwide as a Washington editor. In his newspaper, The Capital, he fearlessly attacked President Grant and Congress, defended workers, and mocked all parties –– Catholics, Protestants, Democrats, Republicans, and millionaires. Papers across the country carried his witticisms and criticisms, which helped to shape the public's views on the nation's agenda.
Early American Diplomacy in the Near and Far East:  The Diplomatic and Personal History of Edmund Q. Roberts (1784–1836)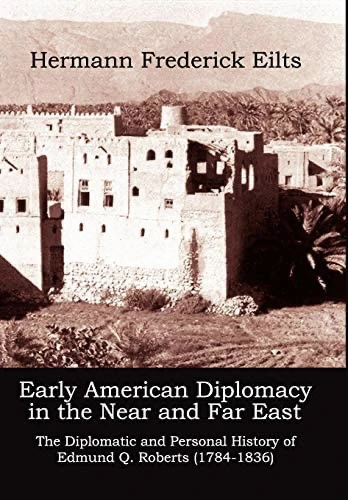 by Hermann Frederick Eilts
Learn More
New Academia Publishers, 2012, Hardcover Price $34.00
Edmund Q. Roberts, a merchant from New Hampshire, labored in the diplomatic and commercial milieu of the Indian Ocean and Southeast Asia. He received a roving diplomatic assignment to ascertain the terms on which American merchantmen might be received in various polities of the region and, if possible, to negotiate commercial treaties with those states. Roberts pioneered U.S. diplomatic dialogue—as opposed to consular relationships—with several states in the region.
Ellsworth Bunker: Global Troubleshooter, Vietnam Hawk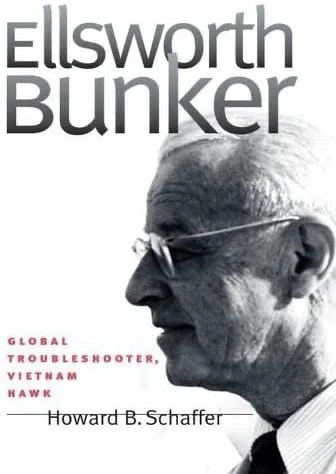 by Howard B. Schaffer
Learn More
The University of North Carolina Press, 2003, Hardcover Price $34.95
In this first biography of Ellsworth Bunker (1894–1994), Howard Schaffer traces the life of one of America's foremost diplomats––from his formative years as a successful businessman through his long diplomatic career. Schaffer highlights Bunker's seasoned views on the craft of diplomacy, explains the principal "rules" of negotiating strategy Bunker employed, and in the process demonstrates the importance of the personal factor in diplomacy. American Academy of Diplomacy 2004 Special Citation for distinguished writing on American Diplomacy.
"Emperor Dead" and Other Historic American Diplomatic Dispatches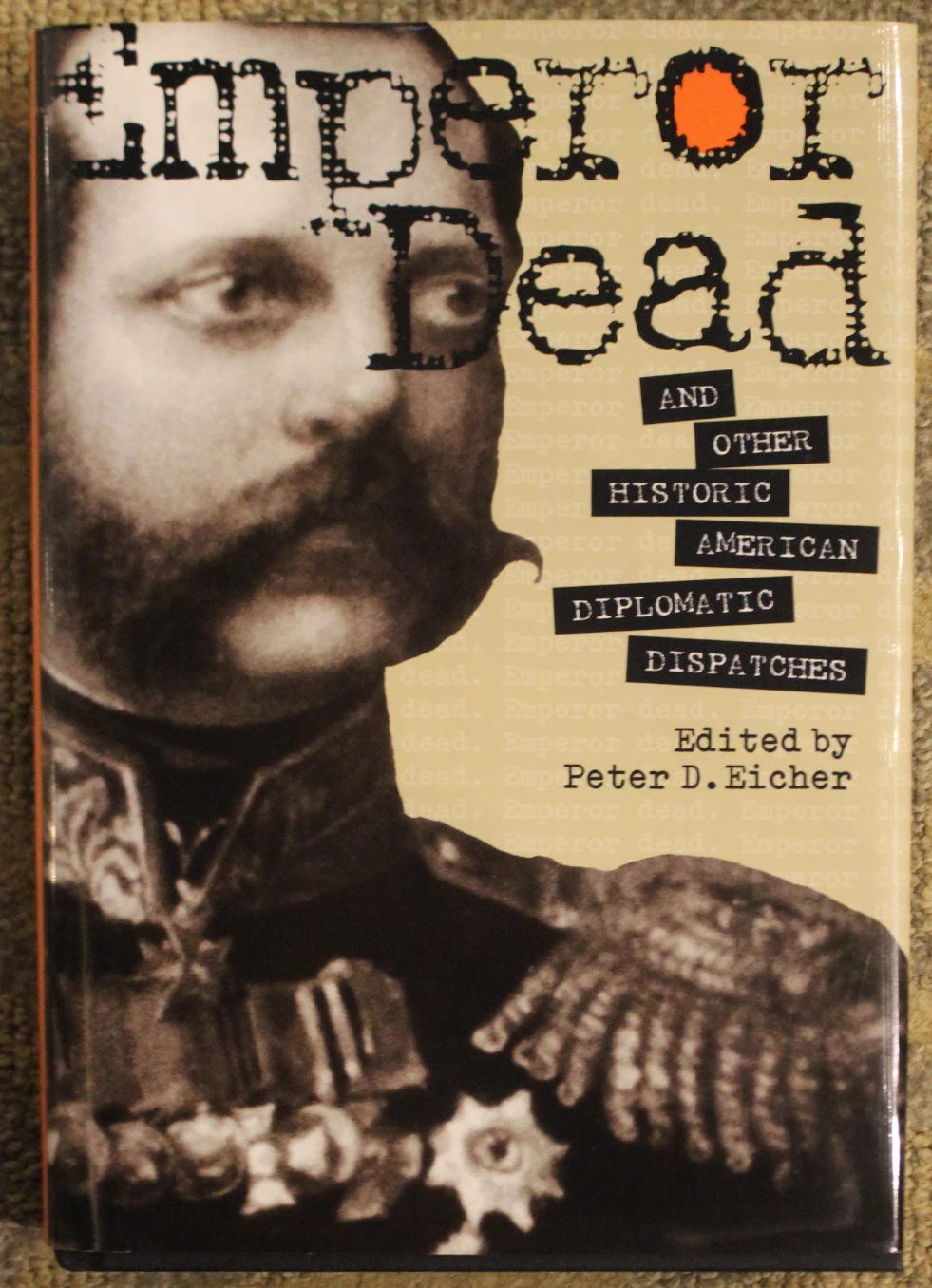 compiled and edited by Peter D. Eicher
Learn More
Congressional Quarterly Books, 1996, Authors Guild, 2013, Paperback: $24.95
"By means of excerpted dispatches dating back to the American Revolution, 'Emperor Dead' depicts American representatives abroad noticing and calling attention to events, opportunities, and historical achievements about which people at home needed urgent knowledge. As Peter D. Eicher points out in his perceptive introduction, this reportage changed as telegraph lines and transoceanic cables sped up communication, as proliferating news media made comprehensive reportage of events less necessary . . . and as matters of concern to Americans multiplied and broadened. Yet diplomatic reporting has remained vital [because of] its analysis, its perspective on events, and its important confidential information. Moreover, it provides a fascinating window on two centuries of world history. Of all this, Eicher's volume provides wonderful illustration." — From the Foreword by Ernest R. May, Charles Warren Professor of History, Harvard University
Escape With Honor: My Last Hours in Vietnam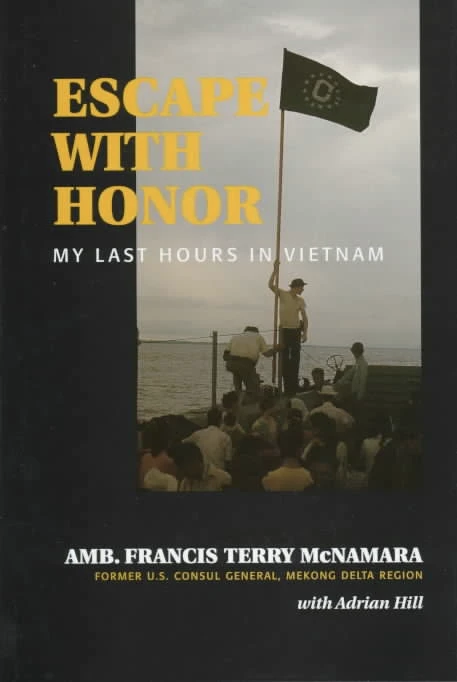 by Francis Terry McNamara, with Adrian Hill
Learn More
Brassleys U.S. and U.K., 1997 and 1999; now available through Potomac Books/University of Nebraska Press, Hardcover Price $22.95, Softcover Price $16.95
"The work of a compassionate, literate man . . . this is an inside view of the final days of the American presence in Vietnam. More importantly, it is an informative, uplifting inside view of how people cope in times of chaos." —Publishers Weekly, August 18, 1997.
Foreign at Home and Away: Foreign-Born Wives in the U.S. Foreign Service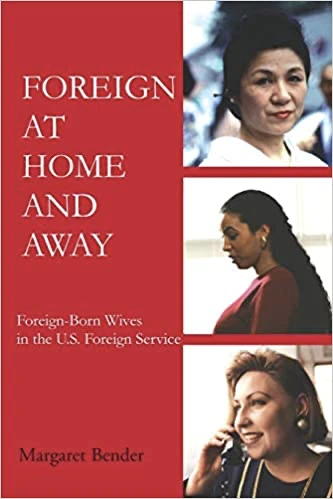 by Margaret Bender
Learn More
Writer's Club Press, 2002, Softcover: Price: $16.95
"Margaret Bender has written an illuminating, highly readable book on the challenges that confront foreign-born spouses of U.S. Foreign Service officers. Her subjects are courageous, committed, and inspiring. . . . This engaging book, which I strongly recommend, also provides important insights on the demands faced by all foreign service spouses."— Marion Creekmore Jr., former U.S. Ambassador and Carter Center Program Director
 François de Callières: A Political Life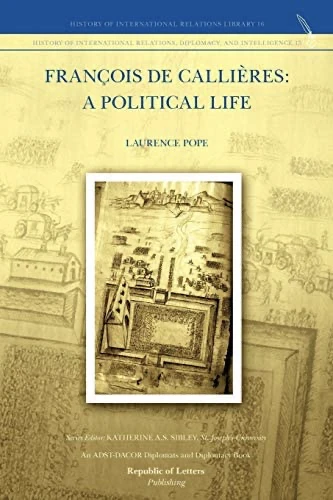 by Laurence Pope
Learn More
The Republic of Letters Press (The Netherlands), 2010, Hardcover Price $95.00, Softcover Price $49.00
"François de Callières is one of the most important figures in the history of diplomatic thought, and Laurence Pope, who is in the first rank of scholar-diplomats, has produced a biography worthy of him." — G. R. Berridge, Emeritus Professor of International Politics, University of Leicester.
High-Value Target: Countering al Qaeda in Yemen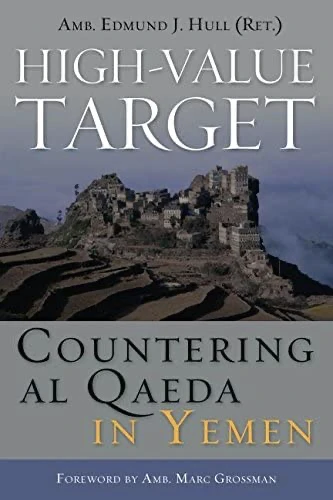 by Edmund J. Hull
Learn More
Potomac Books, 2011, Hardcover: Price $27.50
In High-Value Target, published by Potomac Books, Ambassador Hull recounts how al Qaeda's Yemeni safe haven was disrupted during his tenure. A top counterterrorism official in both the Clinton and George W. Bush administrations, Hull provides a detailed account of how his team executed a broad strategy to improve Yemen's security and economic development. Their strategy included launching successful strikes against al Qaeda's leadership; engaging in sustained, personal involvement in Yemen's remote tribal areas; and fostering Yemen's nascent democracy and civil society. "High-Value Target is important reading for anyone wishing to understand the complicated nature of Yemen." — Ali Soufan, former FBI Supervisory Special Agent.
The Incidental Oriental Secretary and Other Tales of Foreign Service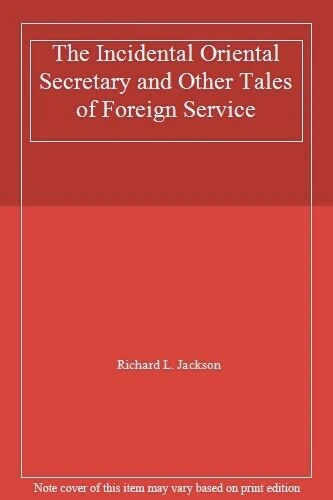 by Richard L. Jackson, with illustrations by Eliza Jackson
Learn More
Hamilton Books, 2016, Softcover Price $29.99
Dick Jackson captures the humor and sheer incongruity of working across cultures in an international career spanning diplomacy and education. Written in a lighthearted tone, his memoir also delves into tragic consequences in countries such as Somalia, Libya, and Greece. The author uses wit and anecdote to chronicle the monumental changes in the world environment and the practice of diplomacy.
In Those Days: A Diplomat Remembers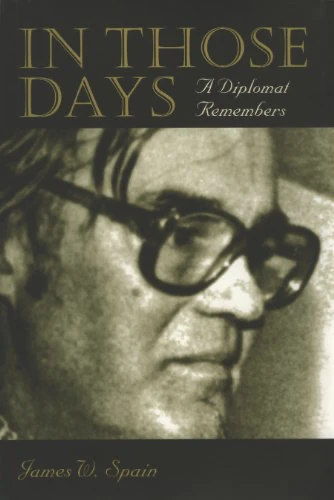 by James W. Spain
Learn More
Kent State University Press, 1998, Hardcover Price $8.64
"From boyhood glimpses of a strutting Al Capone to postwar Japan, a stint with the CIA, and a fascinating foreign service career—this is a life worth living. History is shaped by extraordinary people like Ambassador Spain. His Irish eloquence makes the difficult look easy while his humanity touches your soul." — Patrick J. Leahy, United States Senator from Vermont
Intervening in Africa: Superpower Peacemaking in a Troubled Continent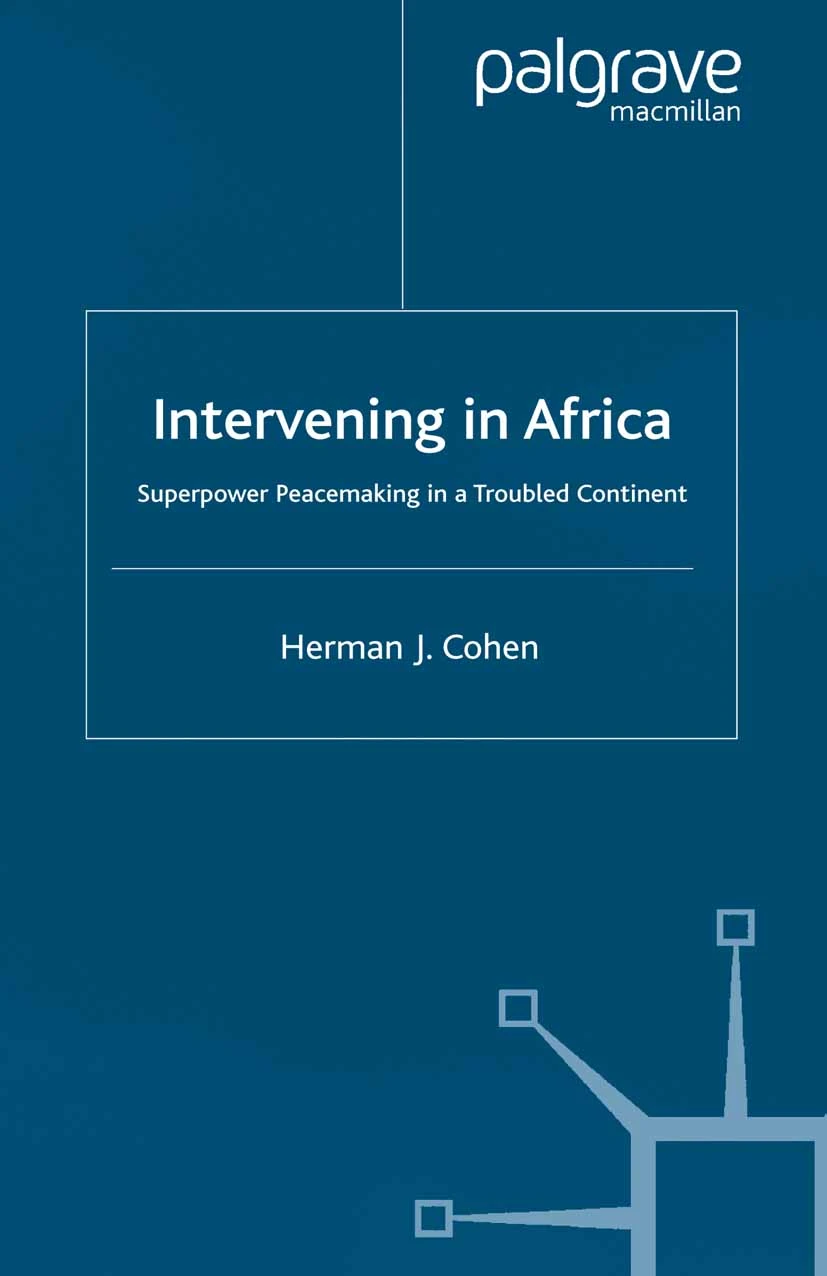 by Herman J. Cohen
Learn More
Macmillan Press (UK) 2000, St. Martin's Press (NY) 2014 reprint,  Hardcover Price $130.00
"Here are wisdom and insight (and adventure) from some of the best years of US Africa policy by the man who made it. . . . [R]equired reading for anyone interested in knowing how foreign relations should be practiced and the difficulty of doing so, not just in Africa but anywhere in the world. Indeed it is required reading for [any] administration and for an informed citizen constituency on African policy." —Professor I. William Zartman, Director, African Studies and Conflict Management Programs, Johns Hopkins University, School of Advanced International Studies.
Inventing Public Diplomacy

by Wilson P. Dizard
Learn More
Lynne Rienner Publishers, 2004, Hardcover Price $49.95
"This history of USIA could not have come at a better time.  . . . [It] is an extremely useful, clear, and compact introduction to a vitally important aspect of U.S. foreign policy. A familiarity with this history would save policymakers from repeating some costly mistakes. " — Walter Russel Mead, Foreign Affairs. 
The Limits of Influence: America's Role in Kashmir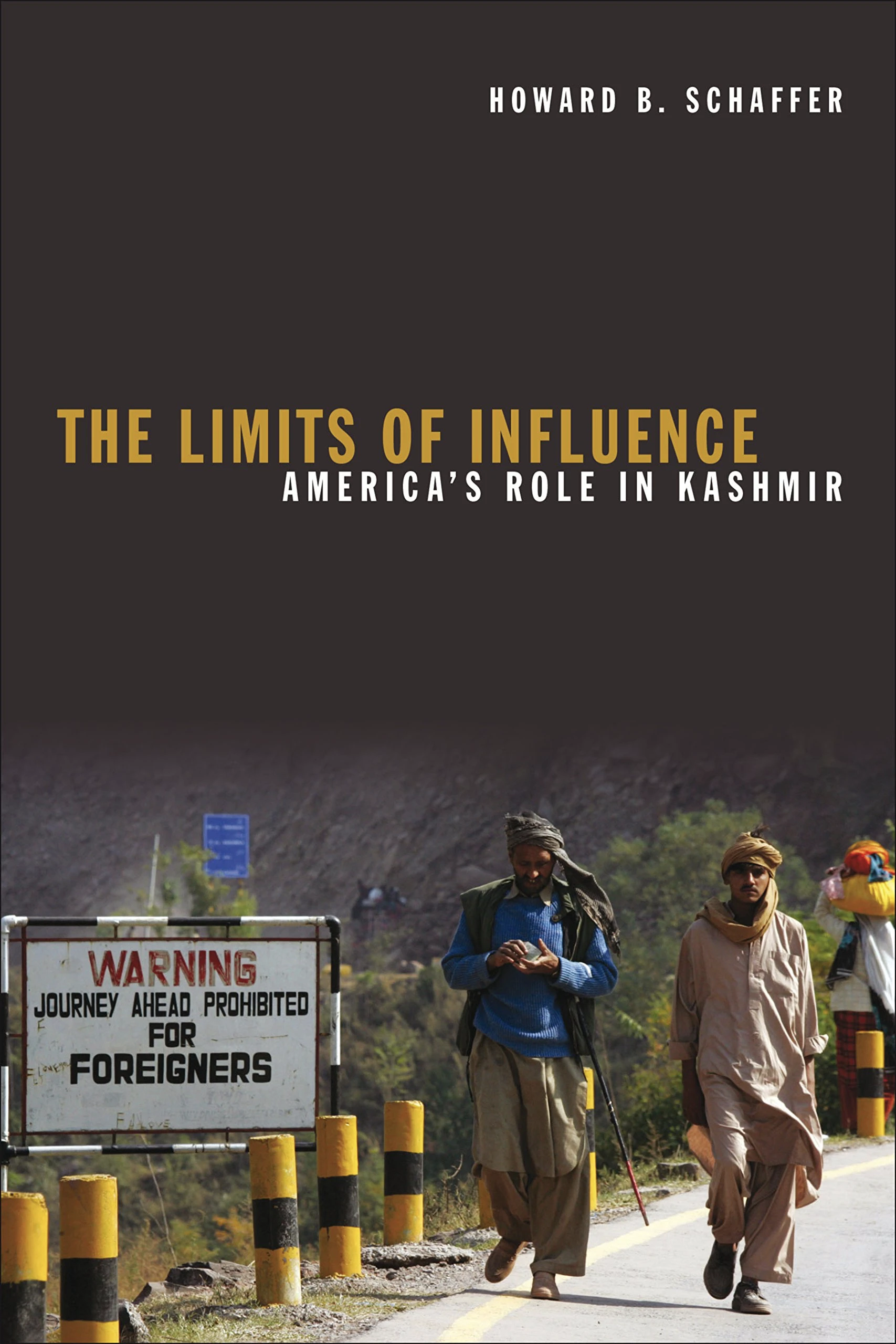 by Howard B. Schaffer
Learn More
Brookings Institution Press, 2009, Hardcover Price $34.95
"In this important volume Howard Schaffer breaks new ground in a careful exploration of the corrosive Kashmir issue's critical impact on America's often frustrated efforts to assist development in South Asia while containing war risks between what are now nuclear-equipped India and Pakistan. A solid researcher with long diplomatic experience of Kashmir, the author adds helpful appraisals of all sides' major players." — Phillips Talbot, former Assistant Secretary of State for Near Eastern and South Asian Affairs.
Lincoln Gordon: Architect of Cold War Foreign Policy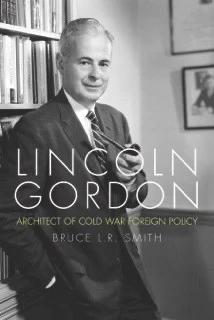 by Bruce L. R. Smith
Learn More
University Press of Kentucky, 2015, Hardcover Price $45
In this impressive biography, Bruce Smith examines Gordon's substantial contributions to U.S. mobilization during the Second World War, Europe's postwar economic recovery, the security framework for the North Atlantic Treaty Organization (NATO), and U.S. policy in Latin America. He also highlights the vital efforts of the advisers who helped Gordon plan NATO's force expansion and implement America's dominant foreign policy favoring free trade, free markets, and free political institutions. Smith's approach highlights the mysterious alchemy of leadership and the blend of political and technical expertise at the heart of policy-making.
Losing the Golden Hour: An Insider's View of Iraq's Reconstruction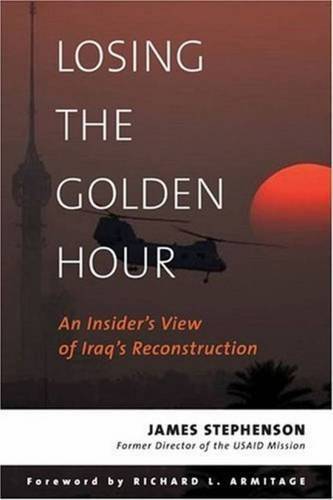 by James Stephenson
Learn More
Potomac Books, 2007, Hardcover Price $23.95
"This critical and honest look at U.S. reconstruction efforts in Iraq, written by a seasoned diplomat with experience from Vietnam to Lebanon, reveals the missteps and errors at the highest levels of the U.S. occupation and development efforts. … Stephenson's analysis of the frequent conflicts and occasional cooperation among USAID, the U.S. military, the Coalition Provisional Authority, and contractors provides essential background for understanding the current political and military turmoil over Iraq." — Wayne H. Bowen, author of Undoing Saddam: From Occupation to Sovereignty in Northern Iraq. 
The Man in the Arena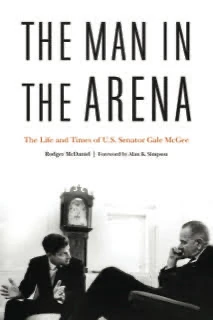 by Rodger McDaniel
Potomac Books/University of Nebraska Press, 2018, Hardcover Price $21.43




Memoirs of a Foreign Service Arabist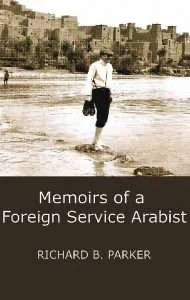 by Richard Parker
Learn More
New Academia Publishers, 2013, Softcover Price $26.00
"Replete with insights and intriguing details about the formation and execution of  America's Middle East policy, Parker's memoir is a useful addition to 1960s–1990s history and an authoritative look into the practical problems facing an active diplomat  trying to carry out (and shape) his government's policy in fast-moving and sometimes  dangerous situations." – Gordon S. Brown, U. S. Ambassador (retired).
The Mind of the African Strongman: Conversations with Dictators, Statesmen, and Father Figures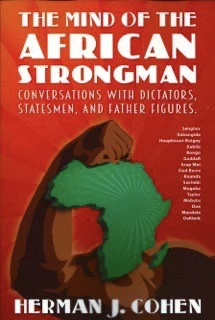 by Herman Cohen
Learn More
New Academia, 2015, Hardcover Price: $34, Paperback Price: $24
"Hank Cohen's experience in Africa and access to a wide array of historic African leaders are unparalleled. This unique book provides important lessons from the continent's past and insights for its future." – Kenneth L. Brown, formerly U.S. Ambassador to Cote d'Ivoire, Ghana, and Republic of Congo and President Emeritus, Association for Diplomatic Studies and Training.
Mission to Algiers: Diplomacy by Engagement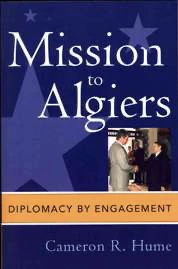 by Cameron R. Hume
Learn More
Lexington Books, 2006, Hardcover Price $57.00, Softcover Price $24.95
"At a time when the United States is encouraging democratic development in the Middle East, the Algerian case of partially  successful transition to democracy should be better known. This is a good case study of what an ambassador actually does on a day-to-day basis . . . a well-written firsthand account of recent history." — William B. Quandt, University of Virginia.
Mongolia and the United States: A Diplomatic History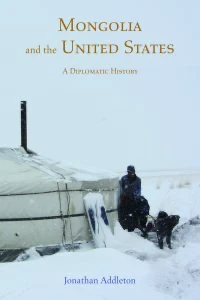 by Jonathan S. Addleton
Learn More
Hong Kong University Press, 2013, Hardcover Price $45.00
"Mongolia and the United States is must reading for professional diplomats and business people preparing to work in Ulaanbaatar.  Well-organized and authoritative, Ambassador Addleton's book will be welcomed by libraries and academic researchers seeking a work that puts the data on U.S.-Mongolian relations in one place…. A valuable contribution to the literature on a strategic Asian country." – Nicholas Platt, President Emeritus, The Asia Society. 
A New Vision for America: Toward Human Solidarity through Global Democracy
by John Richardson
Learn More
Ruder Finn Press, 2006, Softcover Price $9.99
"Richardson's book is authoritative and informative in its narration of a life with an international purpose [and] combines his large and hopeful view of the world with the necessity of getting things done in ways that work." — Ambassador Brandon Grove, President, American Academy of Diplomacy
The October War: A Retrospective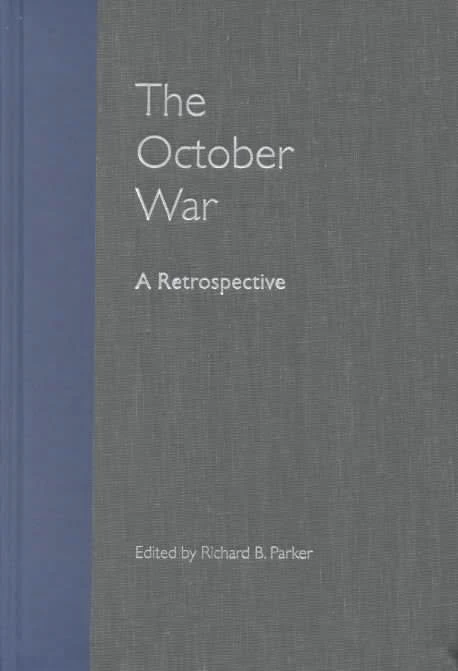 Edited by Richard B. Parker
Learn More
University Press of Florida, 2001, Hardcover Price $59.95
"The October War is a close examination of the events leading up to the 1973 Arab-Israeli war and . . . the first comparative analysis by Israeli, Egyptian, Jordanian, Syrian, American, and former Soviet military and diplomatic participants and scholars of that seminal event." — Herman F. Eilts, former U.S. Ambassador to Saudi Arabia and Egypt.
The Other War: Winning and Losing in Afghanistan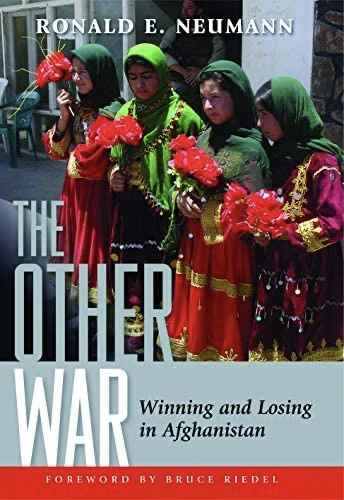 by Ronald E. Neumann
Learn More
Potomac Books, 2009, Hardcover $18.00
"From Vietnam combat soldier to Iraq and Afghanistan combat diplomat, Ron Neumann has seen, if not all, then most of it. In his first-person account of his time in Kabul, he recounts the possibilities and pitfalls of 'armed nation building.'" — Richard Armitage, former Deputy Secretary of State and Assistant Secretary of Defense
Pacific Gibraltar: U.S.-Japanese Rivalry over the Annexation of Hawaii, 1885–1898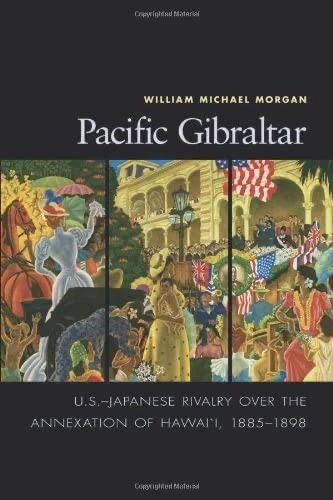 by William Michael Morgan
Learn More
Naval Institute Press, 2011, Hardcover Price $34.95
"Morgan does not shrink from passing judgment on American and Hawaiian policy matters. His provocative interpretation will enliven the debate over how the United States, in the name of 'national security,' forsook its republican traditions and acquired a key component of an overseas empire." — Charles W. Calhoun, Distinguished Professor of History, East Carolina University.
Paying Calls in Shangri-La: Scenes from a Woman's Life in American Diplomacy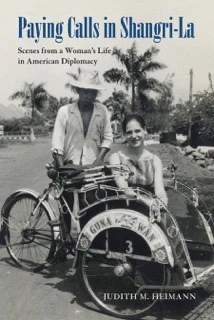 By Judith M. Heimann
Learn More
Ohio University Press, 2016, Hardcover Price $55, Softcover Price $26.95
Judy Heimann entered the diplomatic life in 1958 to join her husband, John, in Jakarta at his American Embassy post, setting her on a path across the continents as she mastered the fine points of diplomatic culture. Drawn from memories of fifty years of life in the U.S. Foreign Service as a wife, then a "tandem officer," and finally a frequently rehired retiree, the author begins her stories –– some funny, some poignant, all true –– with an account of how she came to Mobutu's Zaire in 1978, much against her will. To her surprise, colleagues and Congolese dissident politicians there taught her how to become the diplomat she had long wanted to be, surrounded by able colleagues, valuable local contacts, and occasionally all-too-thrilling circumstances. The story then goes back twenty years to her husband's first assignment, in exotic, uncomfortable, fascinating, and dangerous Indonesia. Most of her later diplomatic work occurred at European embassies abroad.
Peter Strickland: New England Shipmaster, Boston Merchant, First Consul to Senegal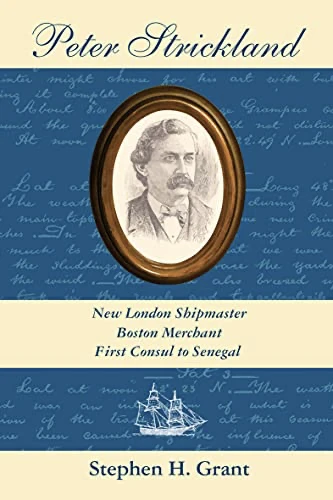 by Stephen H. Grant
Learn More
New Academia Publishing, 2007, Softcover Price $18.00
"Grant's careful blending of historical hindsight with Strickland's own words brings enormous value to our understanding of U.S. diplomacy." — Foreign Service Journal.
Plunging into Haiti: Clinton, Aristide, and the Defeat of Diplomacy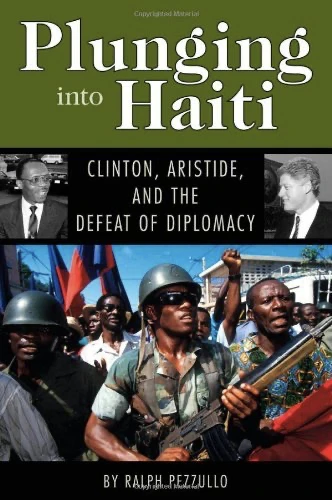 by Ralph Pezzullo
Learn More
University Press of Mississippi, 2006, Hardcover Price $45.00
"[With his] playwright's sense of language, character, and drama, Pezzullo presents a Potemkin Village of posturing self-righteousness, and counterproductive—sometimes inexplicable—decisions and actions by all sides." — Henry (Chip) Carey, Professor of Political Science, Georgia State University.
Pot Shards: Fragments of a Life Lived in CIA, the White House, and the Two Koreas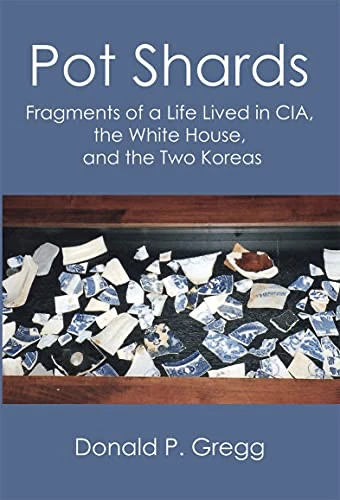 by Donald Gregg
Learn More
New Academia Publishers and Vellum Books, 2014, Hardcover Price $38.00, Softcover Price $26.00
Don Gregg spent thirty-one years as an operations officer in CIA and ten years in the White House under Jimmy Carter, Ronald Reagan, and George H. W. Bush. Pot Shards is a window into the Cold War–era CIA, both its failings and unheralded successes, including Gregg's role in saving the life of Kim Dae-jung, a Korean political dissident who later, as president, won the Nobel Peace Prize.
Practicing Public Diplomacy: A Cold War Odyssey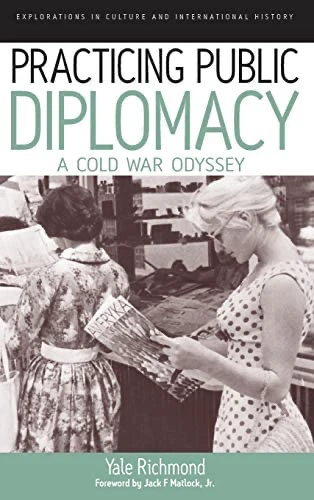 by Yale Richmond
Learn More
Berghahn Books, 2008, Hardcover Price $29.95
"This book will be a long-term reference source for researchers looking at Cold War history, as the subject goes through its inevitable re-visionary cycles. . . . It documents a critical element in U.S. Cold-War relations—the effort to reach out ideologically to Soviet and East European audiences in the face of formidable opposition by the region's Communist regimes. The author was involved in this subject more directly and over a longer period of time than any other U.S. government official." — Wilson Dizard, author of Inventing Public Diplomacy.
Prelude to Genocide: Arusha, Rwanda, and the Failure of Diplomacy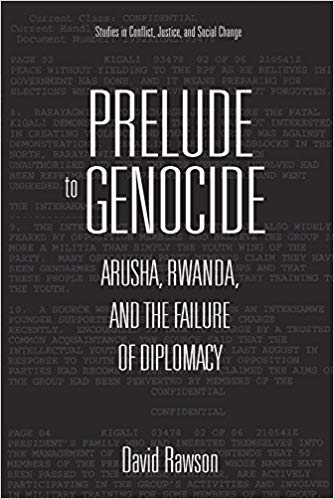 by David Rawson
Ohio University Press, 2018, Hardcover Price $64.99, Softcover Price $35.00




A Quaker Goes to Spain: The Diplomatic Mission of Anthony Morris, 1813–1814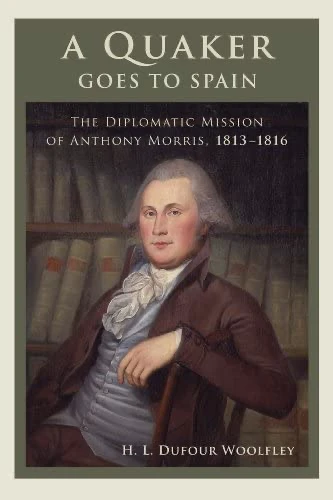 by H. L. Dufour Woolfley
Learn More
Bethlehem: Lehigh University Press and  Rowman & Littlefield Publishing Group, Inc, 2013, Hardcover: Price $70.00
"As a piece of American history, the book gives fascinating examples of the infant state of American diplomacy at the time––the sloppiness, the lack of clarity in instructions and methods, and the internal feuds and backbiting that marked our diplomacy. It is as a family and social history, though, that the book makes its most interesting contribution, in tracing . . . the reactions of a plain and devout American to the traditions, idolatry, and corruption of an Old World monarchy."  – Gordon S. Brown, author of Toussaint's Clause: The Founding Fathers and the American Revolution.
Radio Free Europe:  An Insider's View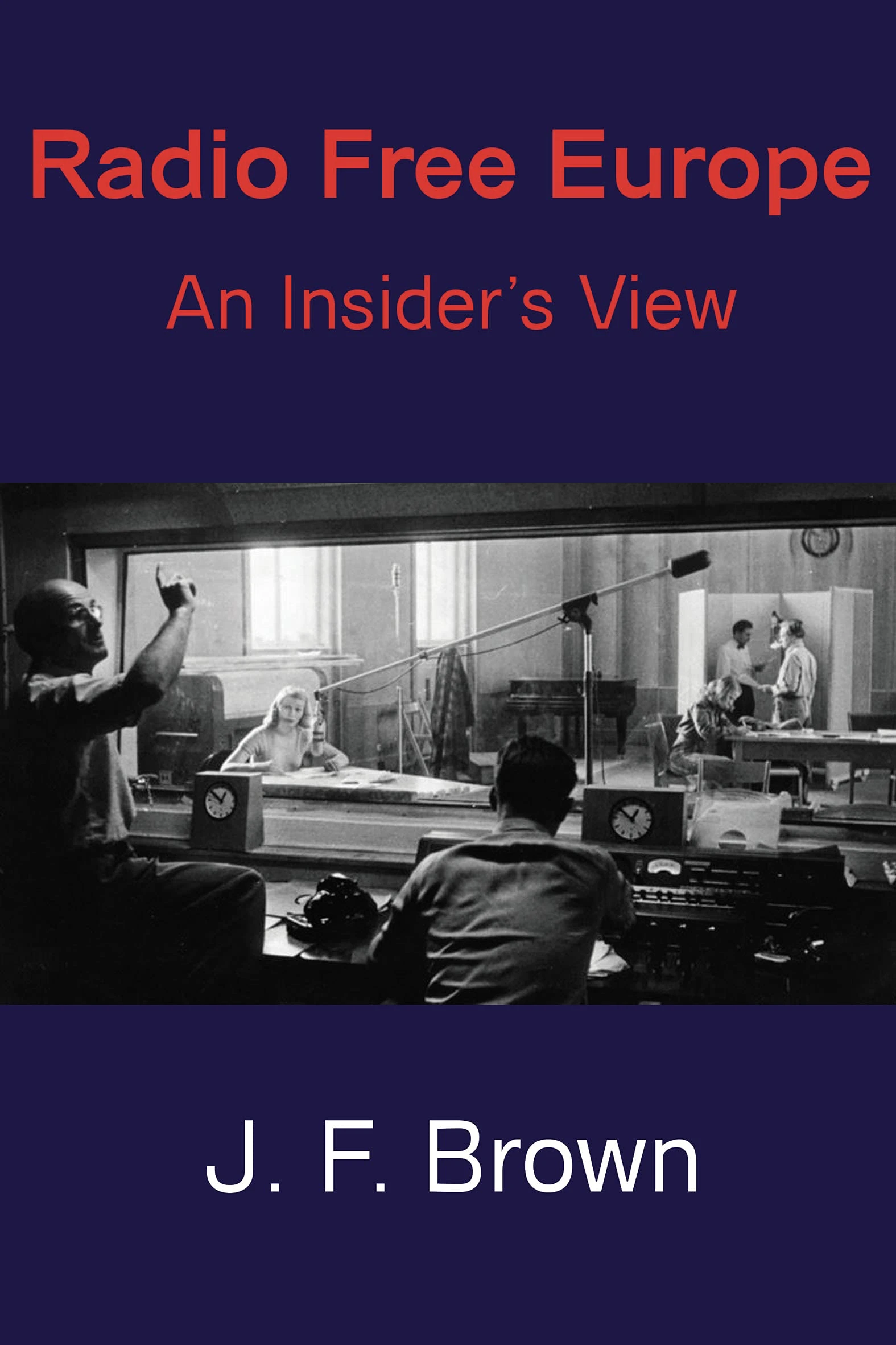 by J.F. Brown
Learn More
New Academia, 2013, Softcover Price $22.00
J.F. Brown, a widely recognized expert on Eastern Europe who served as RFE director in 1978–83, offers a balanced and penetrating analysis of what made RFE tick. He explains how RFE functioned as a decentralized organization that empowered exiles and points out what it could––and could not—offer East European listeners.
Raising the Flag: America's First Envoys in Faraway Lands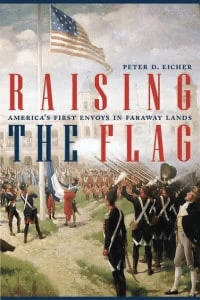 by Peter Eicher
Potomac Books/University of Nebraska Press, 2018, Hardcover Price $34.26




Reconstruction and Peace Building in the Balkans: The Brčko Experience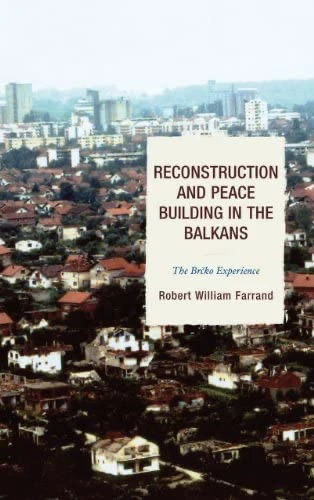 by Robert William Farrand in collaboration with Allison Frendak-Blume
Learn More
Rowman & Littlefield Publishers, 2011, Hardcover Price $39.95
"A valuable addition to the recent history of the Balkans and an important case study of civilian stabilization work in a post-conflict environment. Scholars and regional experts will find this an authoritative work, and it will be essential for all those working on stabilization and reconstruction throughout the world." — Jack Zetkulic, career U.S. diplomat.
Saudi Arabia and the United States: Birth of a Security Partnership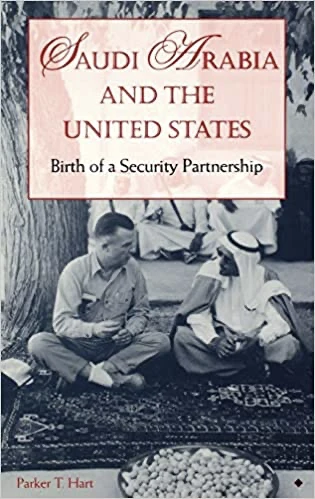 by Parker T. Hart
Learn More
Indiana University Press, 1999, Hardcover Price $35.00
". . . a seminal contribution to our understanding of the origins and sometimes bumpy evolution of the U.S.-Saudi relationship in the overall Middle East context [by] one of the diplomatic pioneers in that bilateral relationship." — Hermann F. Eilts, former U.S. Ambassador to Saudi Arabia and Egypt.
Slovakia on the Road to Independence
by Paul Hacker
Learn More
Penn State University Press, 2010, Hardcover Price $65
"Paul Hacker arrived in Slovakia at a critical time, when we were just starting to overcome the legacy of totalitarianism. He was also in a unique position as the first American representative on the scene in Slovakia in over forty years. He is a sympathetic but objective observer of our developments." — Pavol Demes, former minister of international relations of Slovakia.
The State Department Boys: Philippine Diplomacy and Its American Heritage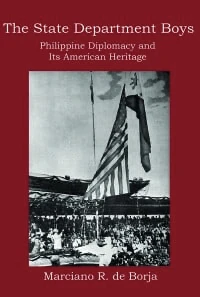 by Marciano de Borja
Learn More
New Academia/Vellum Books, 2014, Hardcover Price $38, Paperback Price $26
Here is the untold story of how, in July 1946, in the wake of independence, the U.S. Department of State and selected U.S. Foreign Service posts trained the first officer corps of the Philippine Foreign Service, fondly known as the "State Department Boys." These pioneer Filipino diplomats eventually became the pillars of Philippine diplomacy and helped the fledgling Philippine Republic find its place in the community of nations.
Strangers When We Met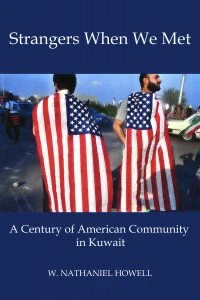 by Nathaniel Howell
Learn More
New Academia Publishing, 2016, Hardcover Price $50, Softcover Price $38
Relations between two peoples over the last century unfold primarily through the voices of Americans and Kuwaitis who lived through the good times and bad. Close relations between the United States and Kuwait were not inevitable. American doctors, ministers, and teachers arrived before oil became a factor. Their original aim was to convert Kuwaitis to Christianity; they remained to heal and educate, thereby laying the foundations of tolerance, respect. and affection on which oil workers, businessmen, and diplomats would build.
A Strategy for Stable Peace: Toward a Euroatlantic Community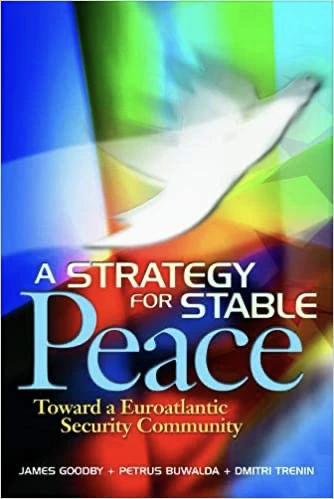 by James E. Goodby, Petrus Buwalda, and Dmitri Trenin
Learn More
United States Institute of Peace Press, 2002, Softcover Price $17.50
"The construction of a stable peace within this community of nations will not require the destruction of those special characteristics that have made them so distinct. What will be different is that war among them will become a part of history, not a part of their panoply of policy options." — from the Preface to A Strategy for Stable Peace.
Toussaint's Clause: The Founding Fathers and the Haitian Revolution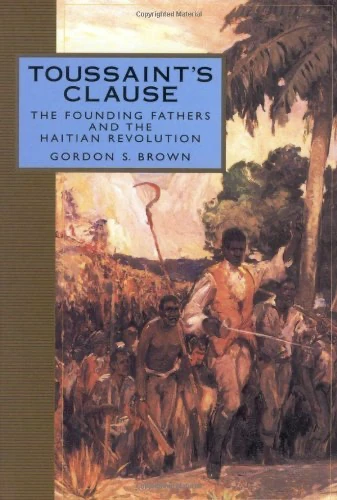 by Gordon S. Brown
Learn More
University Press of Mississippi, 2005, Hardcover Price $32.00
"[This] well-crafted and well-written narrative captures the failures and foibles, the successes and surprises for American diplomacy of [the Haitian revolution]. For amateurs and history buffs alike this is a book you shouldn't miss and will not find easy to put down." — Thomas R. Pickering, former U.S. Under Secretary of State for Political Affairs.
Uncle Sam in Barbary: A Diplomatic History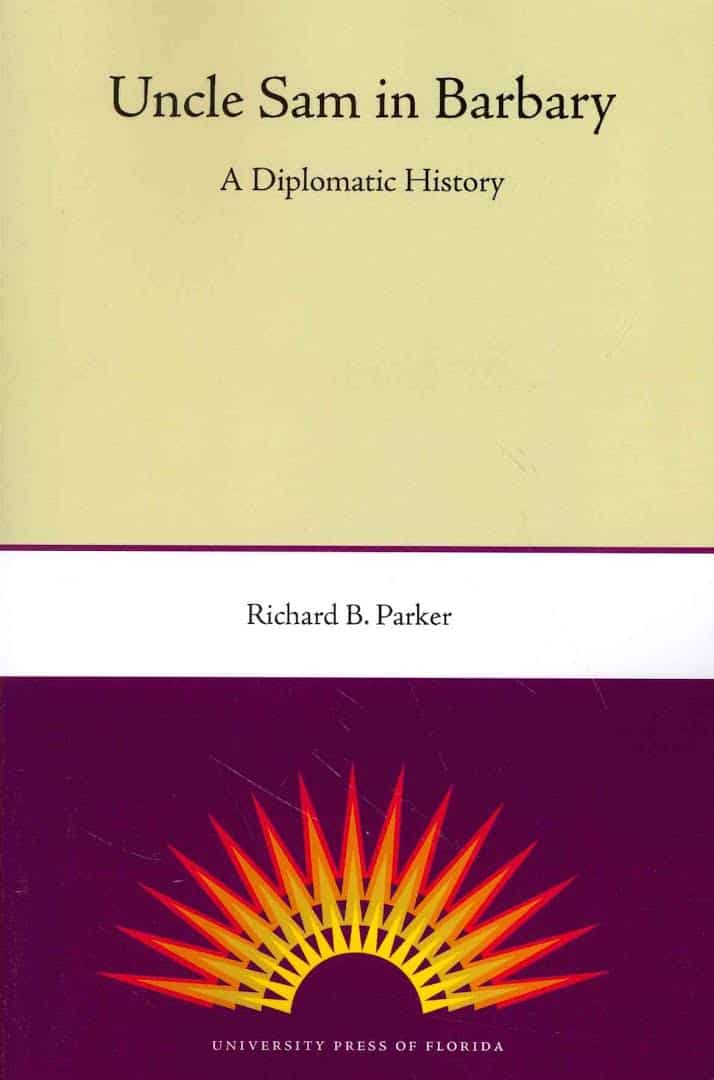 by Richard B. Parker
Learn More
University Press of Florida, 2004/2008, Hardcover Price $34.95
"Finally! Every American student of history, every American diplomat and member of Congress should read this important book. It uncovers a little-known but vitally important chapter in the long relationship between the United States and the Muslim world." — Robert J. Allison, Suffolk University
The United States and Pakistan 1947–2000: Disenchanted Allies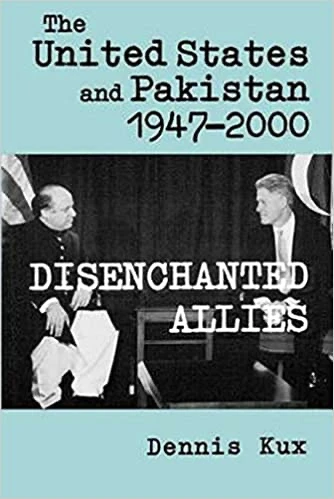 by Dennis Kux
Learn More
Johns Hopkins University Press and the Woodrow Wilson Center for International Scholars, 2001, Hardcover Price $35.94
"In The United States and Pakistan, 1947–2000: Disenchanted Allies, Ambassador Kux has given us the companion volume to his earlier and unequaled history, India and the United States: Estranged Democracies, 1941–1991. Both are absorbing, at times wrenching, accounts of misunderstandings and miscalculations that bring us, at the end of the Cold War, to the unwelcome fact that the most dangerous nuclear standoff in the world is on the Indian subcontinent—with the United States looking on, aghast and helpless. Learn why." — Senator Daniel Patrick Moynihan, senior scholar, Woodrow Wilson International Center for Scholars
Vietnam and Beyond: A Diplomat's Cold War Education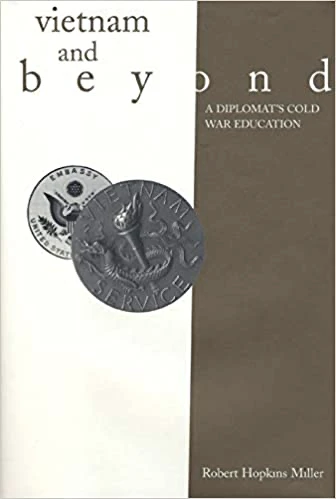 by Robert Hopkins Miller
Learn More
Texas Tech University Press, 2002, Hardcover Price $36.50
"Few events in American history have generated as much emotion, as much division, and as many long-term impacts for America and American society as our nation's involvement in Vietnam, Laos, and Cambodia in the latter half of the 20th century. . . . It seems appropriate that the first volume in [Texas Tech University Press's Modern Southeast Asia Series] should recount the journey of a diplomat whose working life with the U.S. Department of State essentially encompassed the entire Cold War. . . . [Vietnam was] Ambassador Miller's . . . central, defining experience." — James R. Reckner, Director, Vietnam Center and Archive, Texas Tech University.
Witness to a Changing World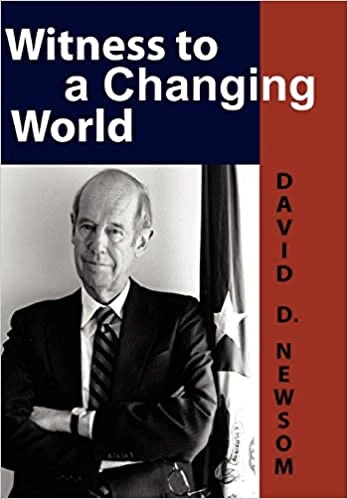 by David D. Newsom
Learn More
New Academia Publishing, 2008, Hardcover Price $42.00, Softcover Price $28.00
"David Newsom's memoirs are a deeply personal, witty, and wise account of the life of one of America's finest diplomats. Newsom combined an intuitive grasp of foreign cultures with a wry self-deprecating sense of humor. . . . Crises brought out his most sterling qualities: competence, courage, and discipline." — Roscoe S. Suddarth, former U.S. Ambassador to Jordan